Three-Legged Rescue Dog Loves His Job As Ring Bearer In Wedding
"Piggy took his job very seriously. Even though he usually stops for all admirers, he only gave respectful smiles and nods to everyone in the crowd who cooed and petted him as he passed by."
When David Michel's wedding day approached, he wanted to do something special to surprise his animal-loving bride, Jenny. It involved a dog.
Michel asked his friend, Tod Emko, if his three-legged rescue dog, Piggy, could come to the wedding — and play a very important role.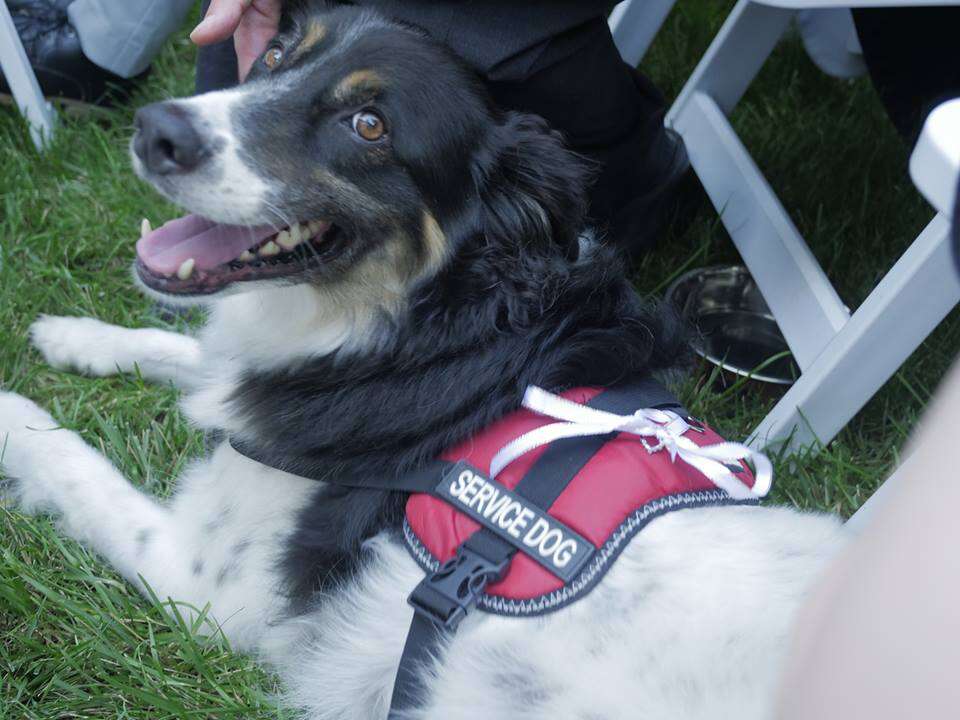 "He asked if Piggy would be the ring bearer, carrying the rings tied to his vest, walking down the aisle to give the rings to the couple," Emko, cofounder of Darwin Animal Doctors, an organization that helps sick and injured animals, told The Dodo. "I thought it would make for a great surprise."
The trouble was, Jenny had the same idea.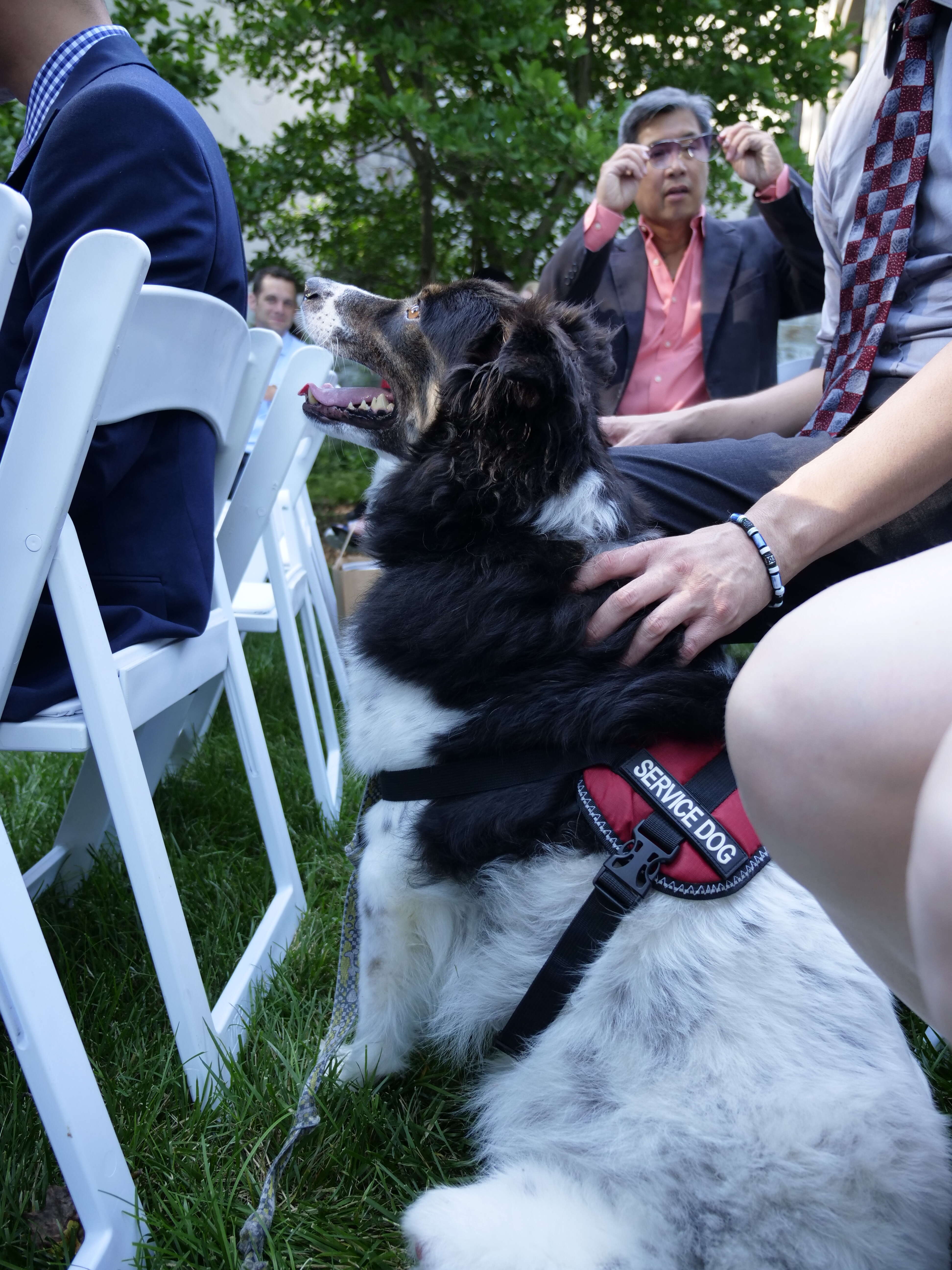 "A couple hours later, Jenny then asked me if I'd help her with a surprise for David," Emko said. "She wanted to know if Piggy would walk down the aisle to deliver the rings to the couple on their wedding day."
It didn't take long for David and Jenny to figure out what had happened.
"David and Jenny both realized something was up when they each saw the other acting really giddy after talking to me the same day," Emko said. "They discussed it, and couldn't believe they both came up with the same idea."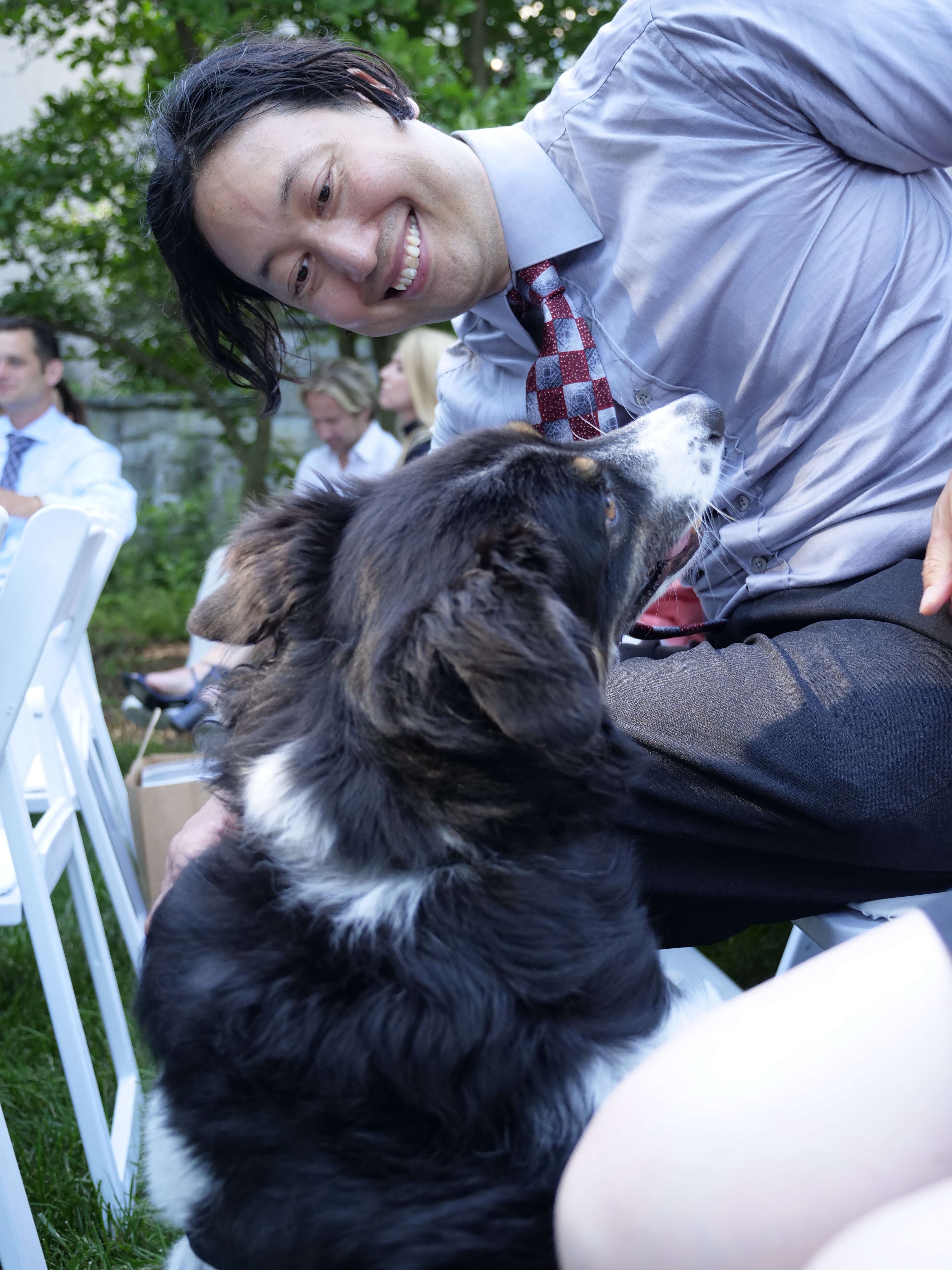 The surprise might have been spoiled, but David and Jenny were still over the moon about Piggy's role in their wedding. After all, Piggy was no ordinary dog to them.
In 2009, Emko and his friend Andrea Gordon rescued Piggy from the Dominican Republic, where he was living as a stray on a local beach. Piggy had been hit by a bus, badly injuring his back leg. And without medical help, he would have died.
A group of visiting vets managed to amputate Piggy's leg, which saved his life, but they knew he'd need ongoing medical assistance. So Emko and Gordon offered to adopt the three-legged pup, and they flew him to the U.S. to start a new life in New York City. Since then, Piggy has been acting as a therapy dog and participating in humane education programs run by Darwin Animals Doctors.
Piggy might only have three legs, but he strutted down the aisle to deliver the rings.
"Piggy took his job very seriously," Emko said. "Even though he usually stops for all admirers, he only gave respectful smiles and nods to everyone in the crowd who cooed and petted him as he passed by them, walking down the aisle."
And when Piggy reached the bride and groom, he seemed to know exactly what to do.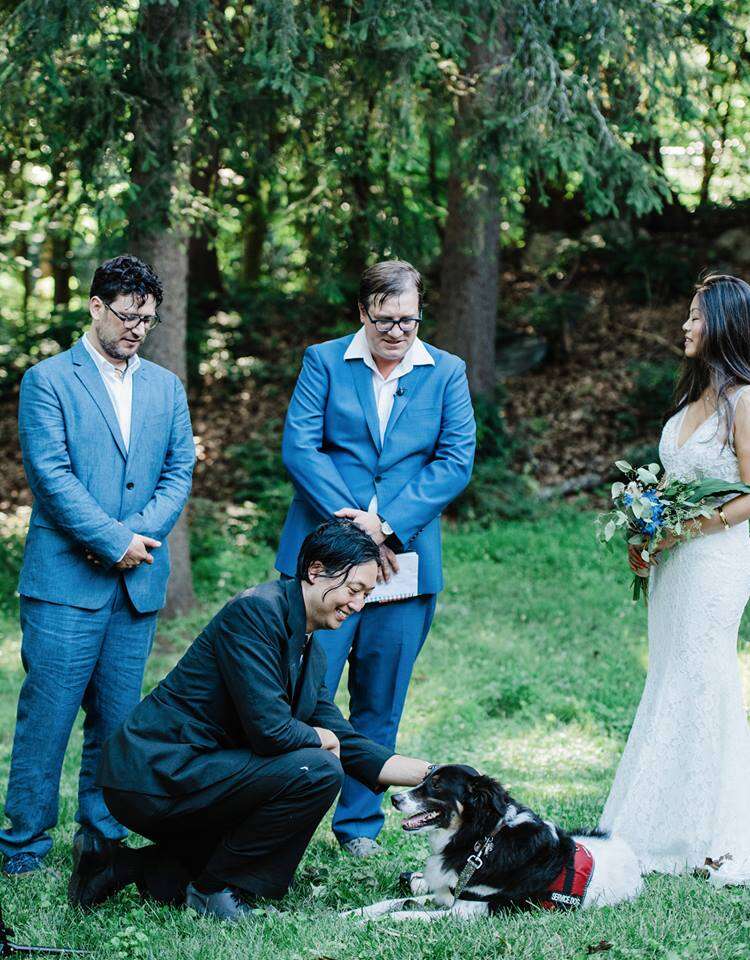 "He dutifully sat while [I] untied the ribbon and separated the rings," Emko said. "He laid in the grass and looked up at the couple. Even though everything was planned ahead, David and Jenny couldn't help but get emotional when Piggy finally came to them with the rings."
Piggy was a good boy for the rest of the ceremony, but he loved letting loose during the reception.
"He went up to all his children and adult admirers alike who were waiting patiently to pet him," Emko said. "And everyone melted when he'd give them eyes or paw. The wedding photographers agreed that every wedding needed an official dog."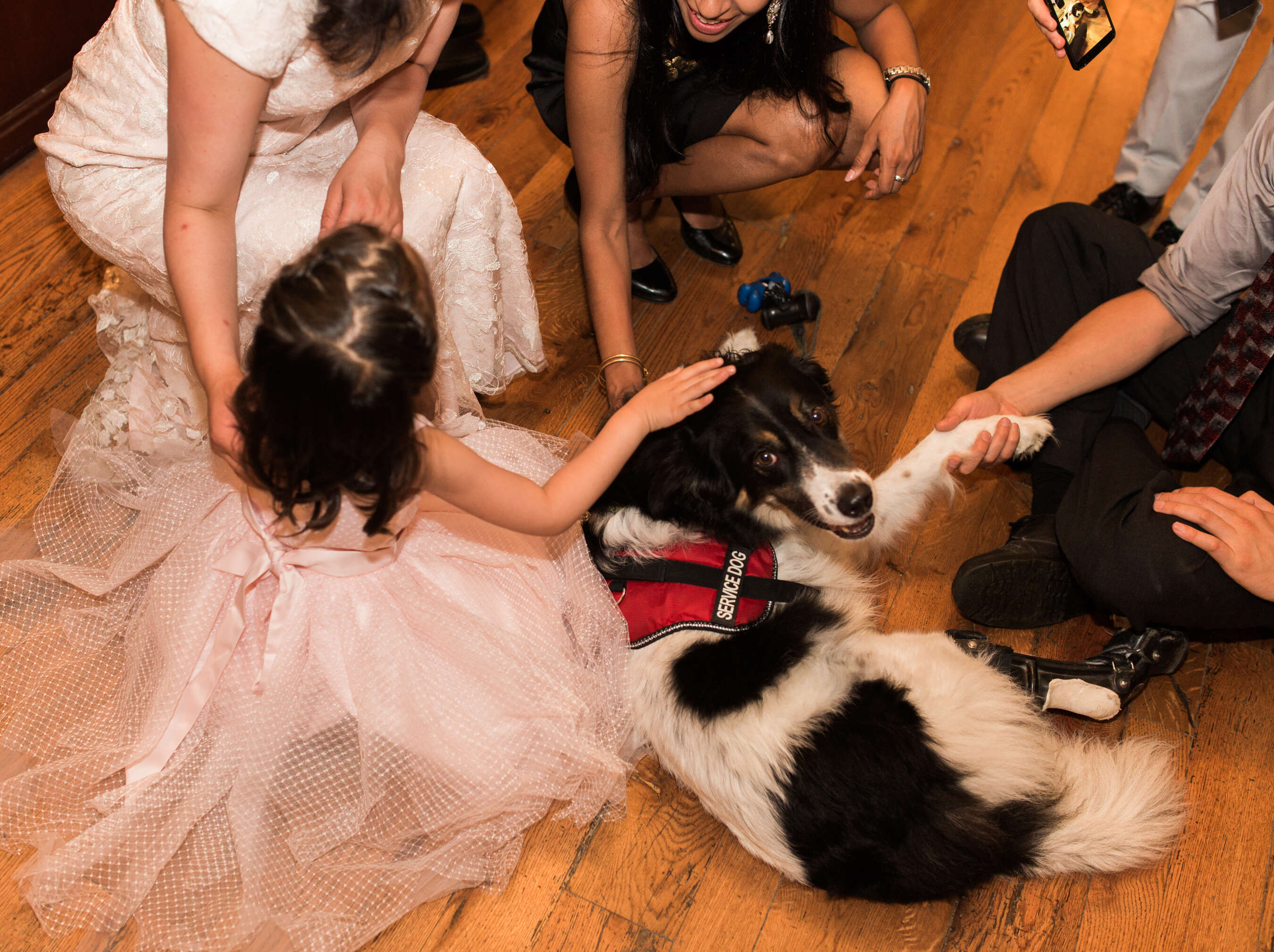 Piggy doesn't just do weddings — he also visits schools and libraries in the New York City area to help teach humane education. If you're interested in organizing a visit with Piggy,
contact Darwin Animal Doctors
.