Dog Has Sweetest Reunion With Orphan Puppy She Raised
It had been years — but they instantly remembered each other 😍
At only 2 months old, Charlie the puppy went from having a family to suddenly having no one.
Kristina Helfer was volunteering at the Liberty Humane Society in 2015 when she first met little Charlie, who had just been dropped off and surrendered to the shelter by his owner. Seeing how sweet and desperate for attention the puppy was, Helfer decided to bring him home as a foster.
Helfer knew she would be helping Charlie by taking him out of the busy shelter — but she had no idea that her own dog, Piper, would end up helping the homeless pup just as much.
"Charlie's connection with Piper was immediate," Helfer told The Dodo. "The second they met, Piper just became his mom."
After a day or so of seeing the dogs snuggle and interact together, Helfer noticed something bittersweet. Charlie was actually trying to nurse from Piper — which meant he had likely been taken away from his own mom too early, Helfer said.
"It was so special to see," Helfer said. "Up until that point, Piper tolerated our fosters but wasn't really in love with any of them. Charlie was one of the few fosters you could tell that Piper loved. There's just something about that dog."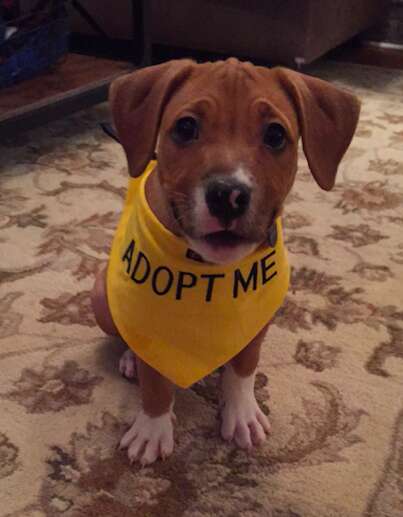 As the weeks went on, little Charlie flourished alongside Piper. He was outgoing, smart and, as all puppies are, very playful. Piper would help calm him down when he was getting a little too hyper, but she also endured a ton of his puppy antics with the patience of a saint.
"Charlie loved to cuddle and play with Piper, and also just constantly sat down on her head," Helfer said. "He literally would go over to her when she was laying down and just sit on her head. He'd do it multiple times a day and her reaction was just like, 'Eh OK, whatever.'"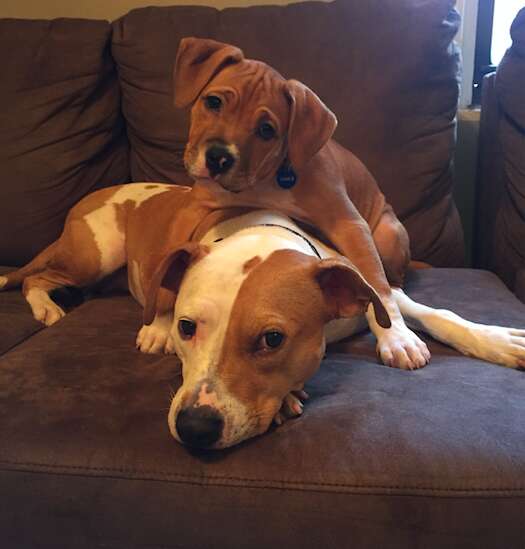 After a month in his foster home with Piper and Helfer, Charlie was ready to be adopted. He had grown so much, and thanks to Piper's guidance, was doing well at potty training and walking on a leash too.
And thanks to Piper and Helfer, he found his happy ending. The perfect local family reached out about adopting Charlie, and brought him home soon after.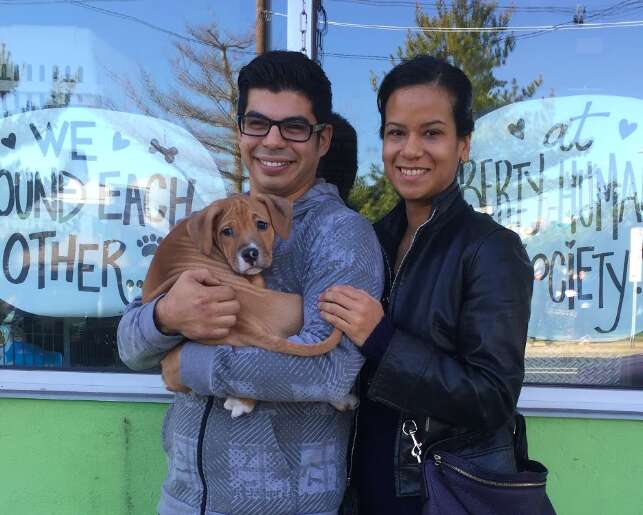 In the years since, Piper and Helfer have gone on to foster over 50 dogs together, including a cuddly pit bull with anxiety named Frank, whom Helfer eventually adopted. She's now the adoption and foster coordinator for Wise Animal Rescue in New Jersey, where Piper also volunteers to test out adoptable dogs for their compatibility with other animals.
"Piper has this demeanor about her that comforts other dogs," Helfer said. "The only reason Frank is doing so well right now is because of her. Even right now, he'll sit there and suck on her ear like it's a pacifier. Her tolerance is something I really haven't seen in other dogs."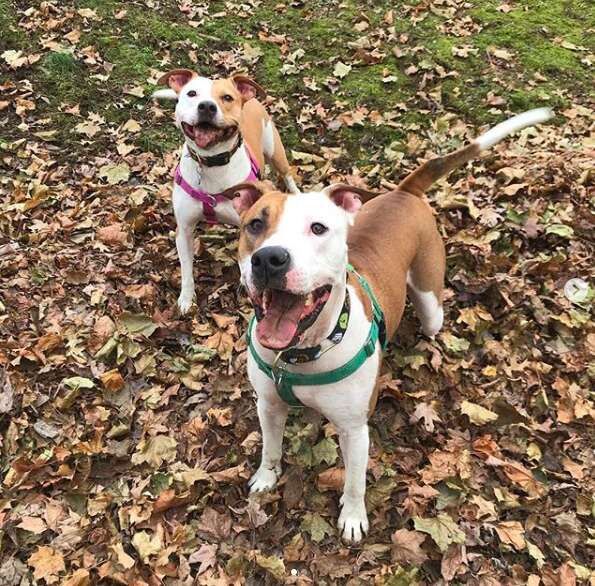 But even after all her fostering work, Piper's relationship with Charlie stands out as something special. Helfer has stayed in touch with Charlie's new family, and the two dogs were recently reunited for the first time in years at the park — and they were ecstatic to see each other again. Piper couldn't stop smiling.
"As soon as they saw each other, you could tell they knew," Helfer said. "They clearly remembered. Piper really wanted to run and play with him, and all Charlie wanted to do was lick her face and head. He was just full on incessantly licking her and cleaning her … It was like they were never apart."
While both Piper and Charlie have gained a dog sibling of their own since they first met, their bond is still just as precious — and is truly something one can only experience through rescue and fostering, Helfer said.
"To Charlie, Piper was almost more of a surrogate mom than a foster," Helfer said. "With how close those two became in just one month, I don't think they'll ever forget one another."