Dog Cannot Believe Who His Dad Just Brought Home
He'd never seen one before 😻
Lennox the boxer is clearly a lover, not a fighter — and he's using that big heart of his to help a kitten who needs it most.
The sweet dog's dad, a car detailer named Will, recently found the kitten trapped in the engine bay of a vehicle he was working on. It's unclear how long the frightened little cat had been stuck there all alone, but fortunately he was able to be pulled out to safety. The ordeal, however, had taken its toll.
"He was not a happy dude," Will told The Dodo.
Afterward, Will decided to adopt the kitten himself.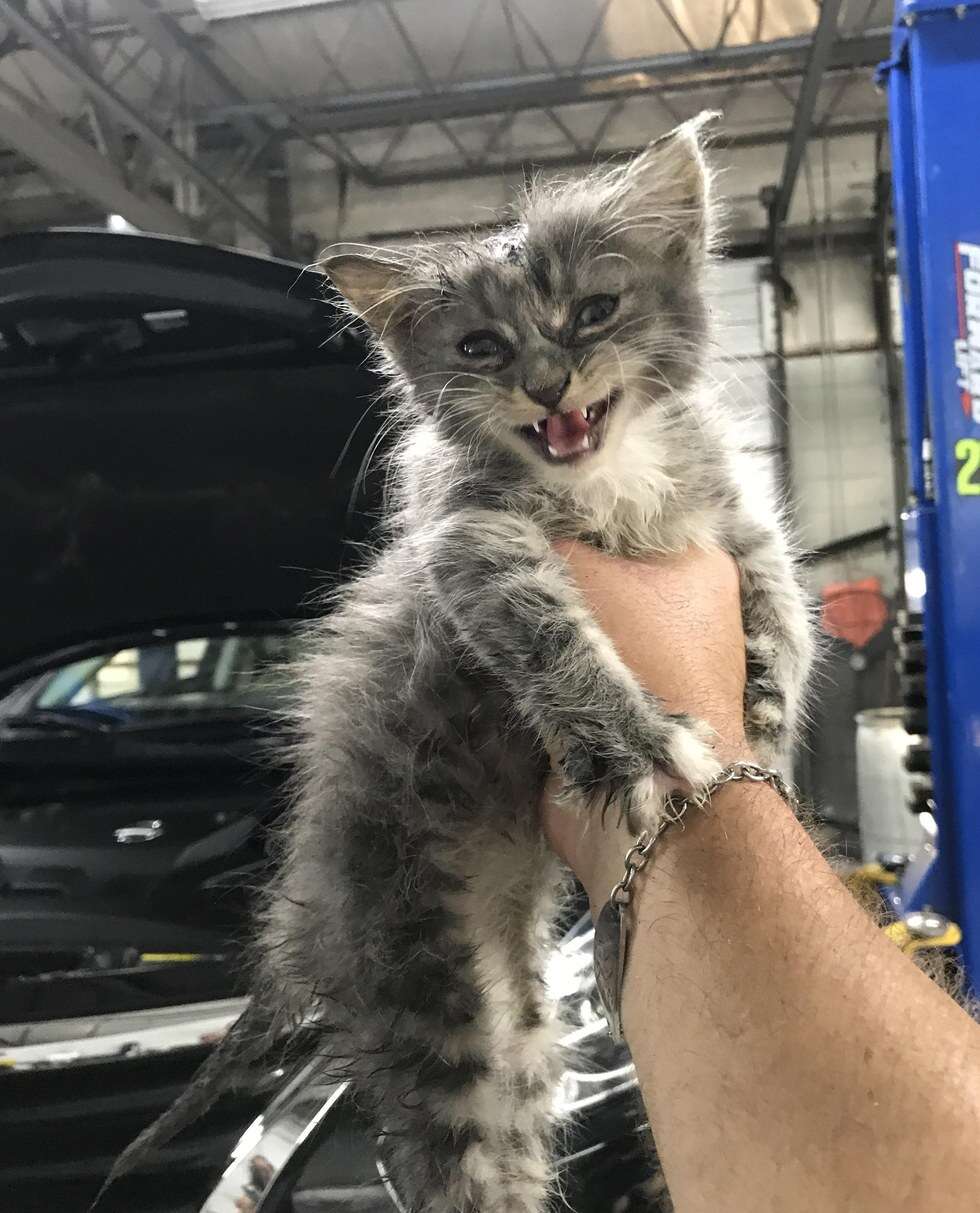 Will didn't consult Lennox about bringing home a new furry family member beforehand — but judging from the dog's reaction, Lennox was MORE than happy to make the kitten's acquaintance.
"This was the first time Lennox had met a kitten before," said Will, adding: "[We were] definitely surprised at how into the little guy he was."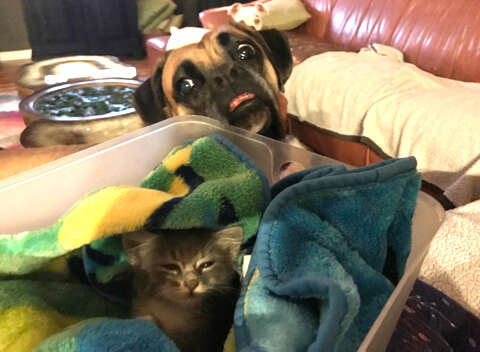 You might say Lennox was obsessed from the moment that they met.
Since then, the lovable dog has been inseparable from his new kitten sibling, doting on him with every chance he gets. In fact, when the little cat is in a different room, Lennox will even wait outside the door for his return.
And sure enough, Lennox's warm and welcoming spirit turned out to be just the thing the rescued kitten needed to feel at home.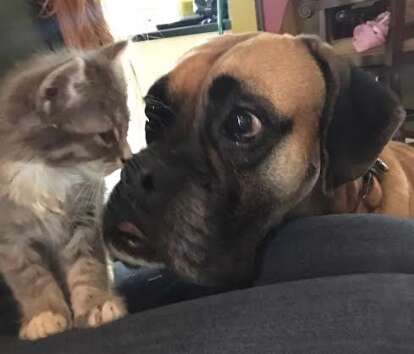 "He's taken so well to being in the house," Will said. "He went from very skittish to suuuuuuuper affectionate. Loves all the attention."
And attention is something Lennox loves to give.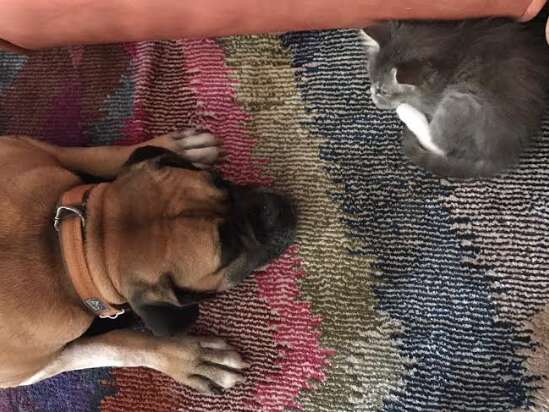 "He follows the kitten around wherever he goes," Will said. "It's adorable."
It really is.