It can take Milan a little while to get comfortable around new people. But once she's comfortable, she is comfortable.
Here she is plopping right over for a belly rub from some of her favorite people at the Hilton Head Humane Association in South Carolina. She loves the staff and volunteers at this shelter to bits, and they adore her right back — they've all had the time to grow close, since Milan has been at the shelter since 2009.
"Milan has been at the shelter for so long that she probably does not know that it is not a home," Sassa Enscoe, the shelter's administration coordinator, tells The Dodo. "As much as we love her, we want Milan to find a home just for her."
On May 19, 2009, Milan was found on the side of the road. She'd been shot; a single bullet had gone through two of her legs.
The dog was taken to the Hilton Head Humane Association for help — and that's where she remains to this day.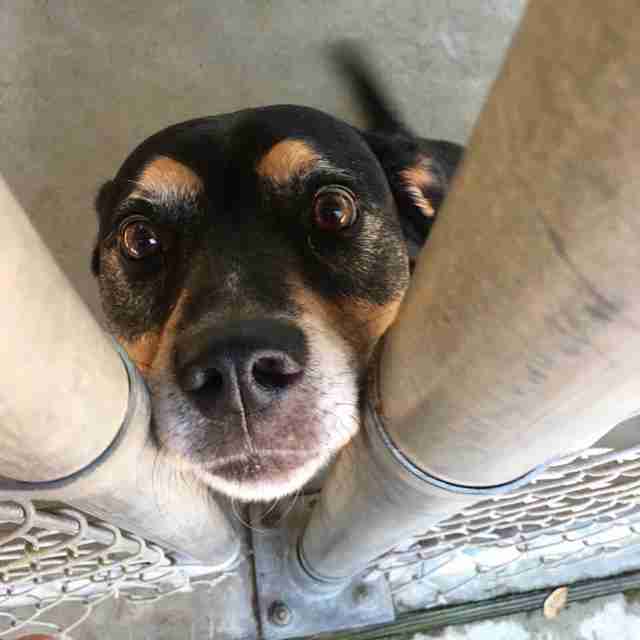 Folks at the shelter really do love Milan. She's been there since she was just a year and a half old, and now she's almost 9.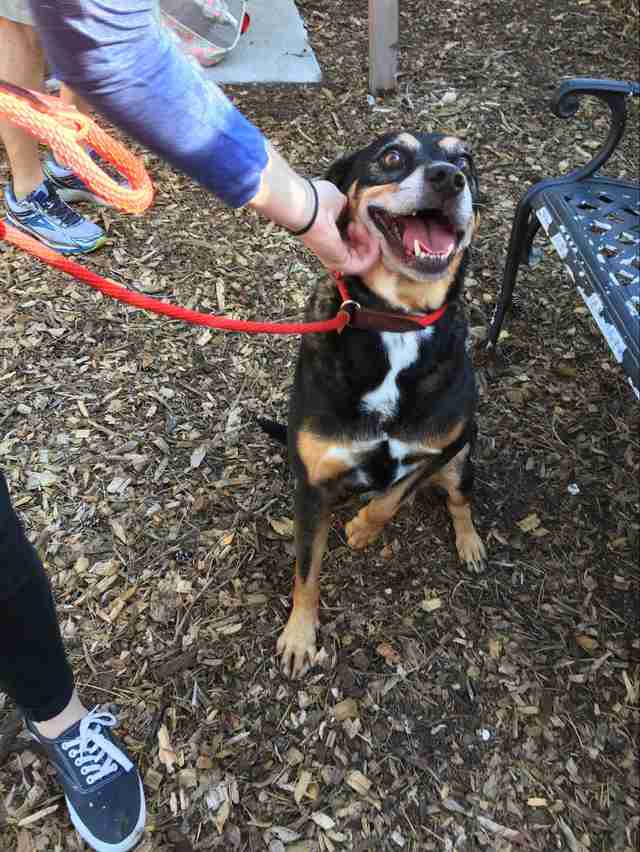 There was a two-year period — from 2012–2014 — when Milan was with a family. She got returned to the shelter "because the family was moving to a location that did not allow pets," Enscoe says.
Milan hasn't had a bad life at the shelter at all. She gets to go for walks — though being older, with achy joints, these strolls are now on the shorter side.
Same with romping around with other dogs; it's one of her favorite activities, and she sticks with gentle playmates so she won't get injured.
She enjoys car rides and training classes — and most of all, Milan "gets a lot of affection from staff and volunteers," Enscoe says. Some will even bring blankets into Milan's kennel so they can settle in for a nap together.
Why has Milan not been taken home yet?
She takes a little bit to warm up to strangers. Sometimes she's standoffish; sometimes she barks when newcomers appear at the shelter.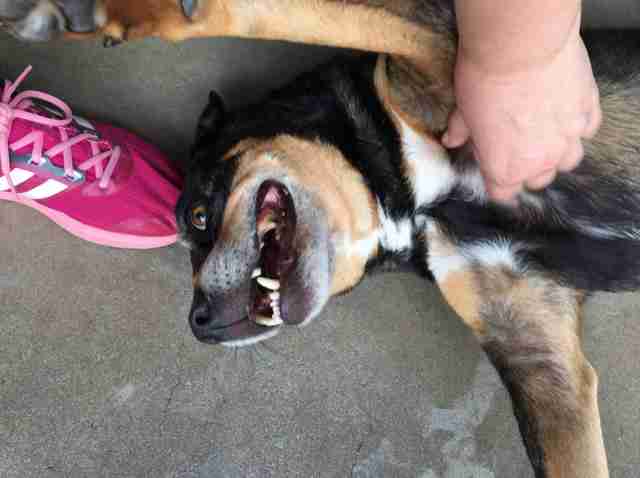 But even if it takes Milan a little while to warm up to someone new, it's worth the wait.
Enscoe hopes someone will realize that soon. Milan is such a good dog, and she has waited for so long.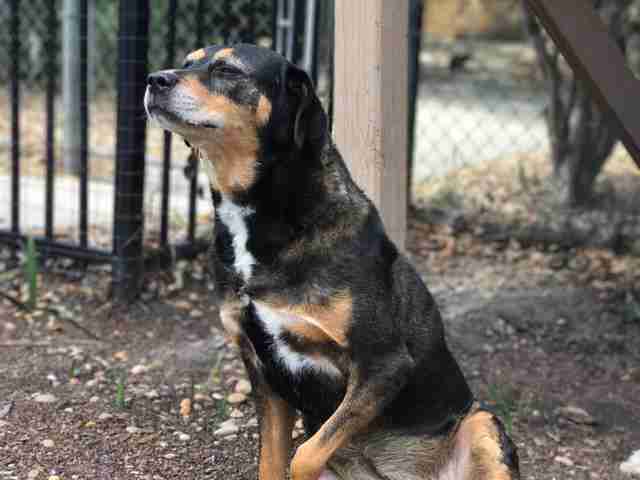 "Our staff and volunteers are her family before she meets her forever family, as Milan, like every animal, deserves a loving family," she says. "Our happiest moment will be when she goes to her forever home."