Hero Dog Sees Woman Getting Attacked — And Rushes To Her Rescue
"While she was watching the video the next day she said, 'Medo saved me. God, Medo saved me!'"
For the last five years or so, folks living on this street in Montenegro have been caring for a dog named Medo — opening their homes and hearts to the sweet-natured former stray. But while his pleasant company has always been reward enough, Medo recently went above and beyond for the sake of one of his friends.
And now he's being hailed a hero.
Last week, a woman from Medo's street was returning home from the market when she was approached by an unknown man wearing a yellow jacket. As the dog looked on, the man proceeded to attack the woman from behind, knocking her to the ground.
That's when Medo leapt into action — biting the man and chasing him away.
Incredibly, the entire incident was caught on neighbor Vladan Pavicevic's security camera, leaving no doubt in the victim's mind about who ended the vicious attack.
"While she was watching the video the next day she said, 'Medo saved me. God, Medo saved me!'" Pavicevic told The Dodo.
What makes Medo's actions all the more remarkable, Pavicevicm said, is that the dog has never once shown aggression to anyone before. In fact, he's always been quite timid.
Thankfully, the woman was only slightly bruised in the attack. Indeed, things could have been much worse if it weren't for her canine hero.
"On that day, Medo got a royal lunch from her," Pavicevic said.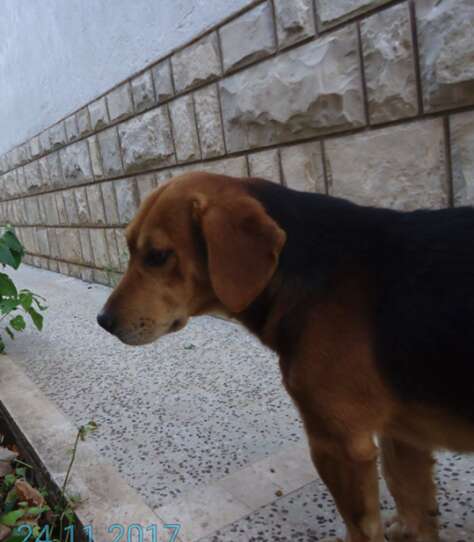 The video above has since been viewed thousands of times, leading folks around the world to inquire about Medo's well-being. Though the dog doesn't live as a traditional pet, per se, folks in the neighborhood consider him part of their collective family.
"He has places to live in three houses on the street, and more than 15 yards of neighbors. He has the freedom to choose how much time he will be in the house, in the yard or on the street," Pavicevic said. "We are blessed to have Medo and to have such an awesome neighborhood."