Dog Sees Photo Of Herself And Falls Completely In Love
"She immediately pushed her way through the gifts and people to stare at herself."
Addy is one of four dogs in her family, and she's definitely the one in charge. Her family describes her as sassy, bossy, silly and stubborn, and they love her for it.
"Her favorite thing is my mom's slippers — she will steal them repeatedly no matter where they are and make my mom chase her through the house and then trade her for a treat," Katelynn Reed, Addy's human sister, told The Dodo. "She also cuddles with them when my mom is not home. She is in charge and will relentlessly bother you until you get off the part of the couch she considers hers. Addy is a whole mood."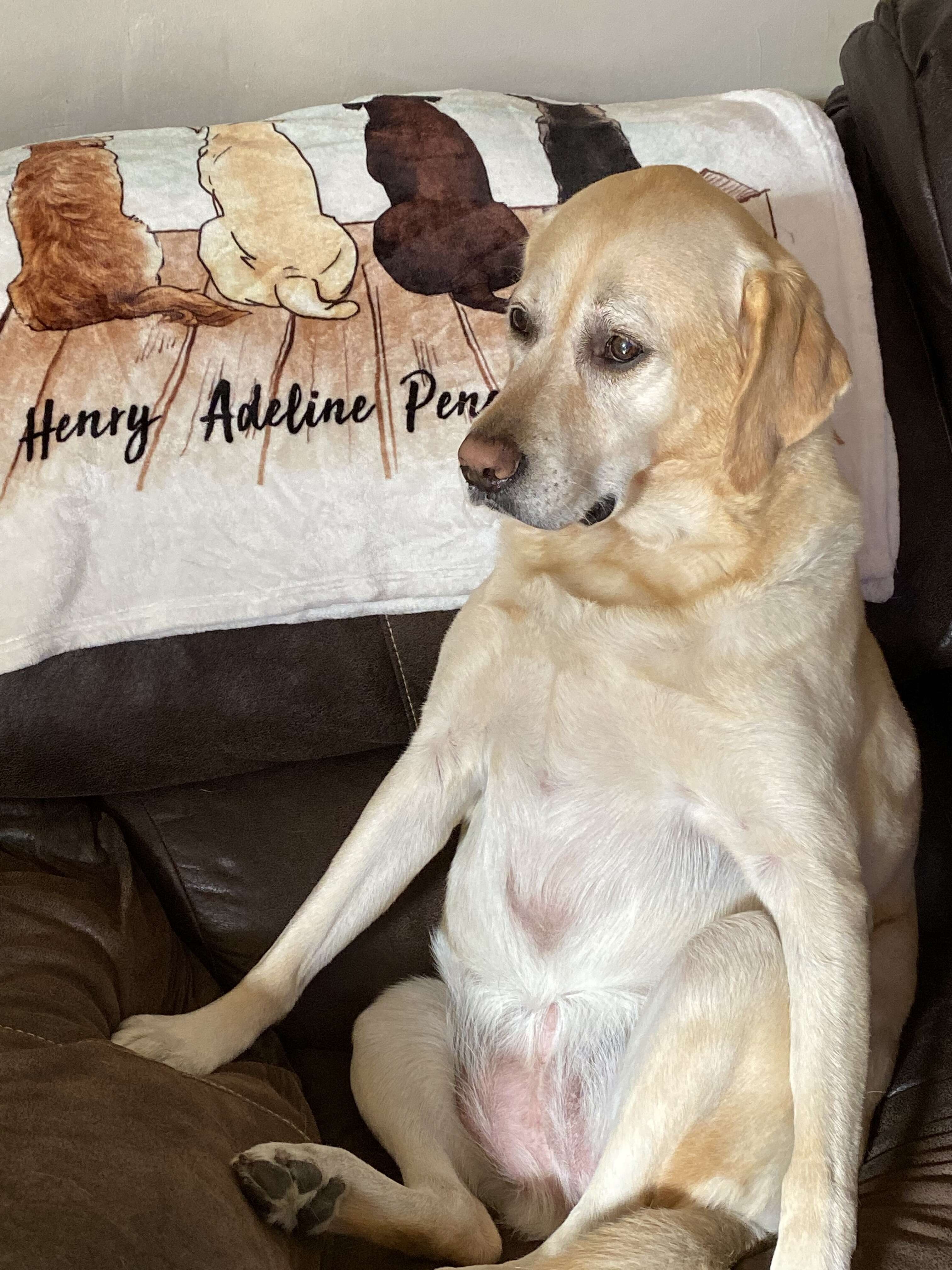 The family adores all of their dogs and loves taking pictures of them.
"We have a lot of Addy because she is always front and center for attention or treats," Reed said. "She turns it on for the camera."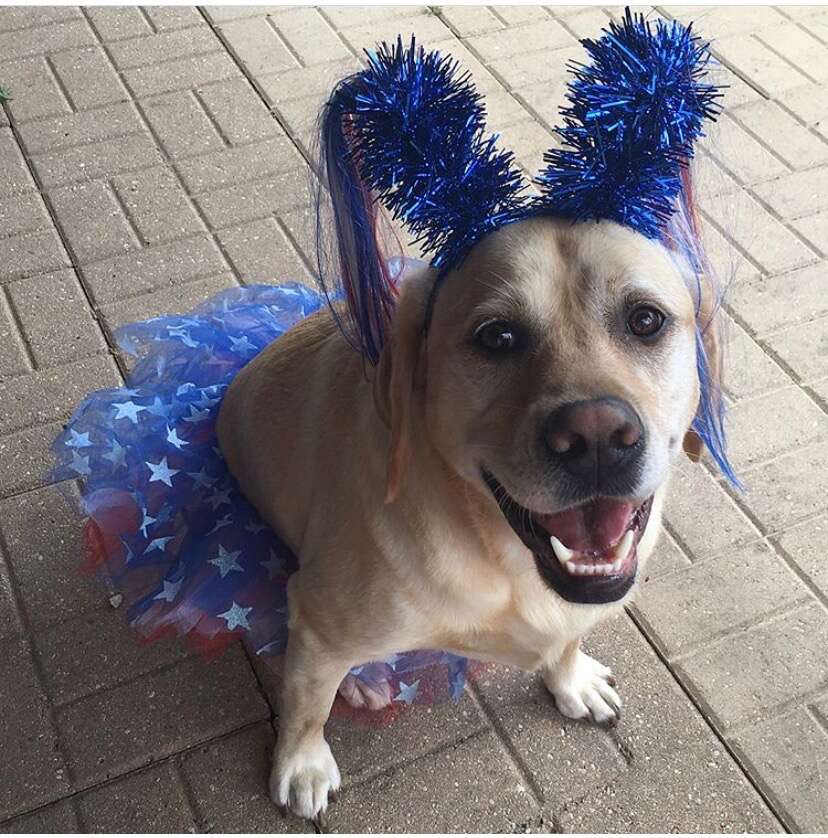 Last Christmas, Reed decided to take portraits of each dog and gift them to her mom so she could proudly display them around her house. Addy had an absolute blast during her photo shoot, of course — but it was nothing compared to her reaction when she saw the finished product.
As soon as Reed's mom tore open the picture of Addy, she turned it so Addy could have a look at it too — and immediately Addy pushed her way across the room, stepping over everyone's presents just to get a better look at herself.
"When my mom opened the picture she was so happy she said, 'Thank you so much Addy, you're beautiful,'" Reed said. "She immediately pushed her way through the gifts and people to stare at herself. She was literally staring so I called her name and told her she seemed full of herself."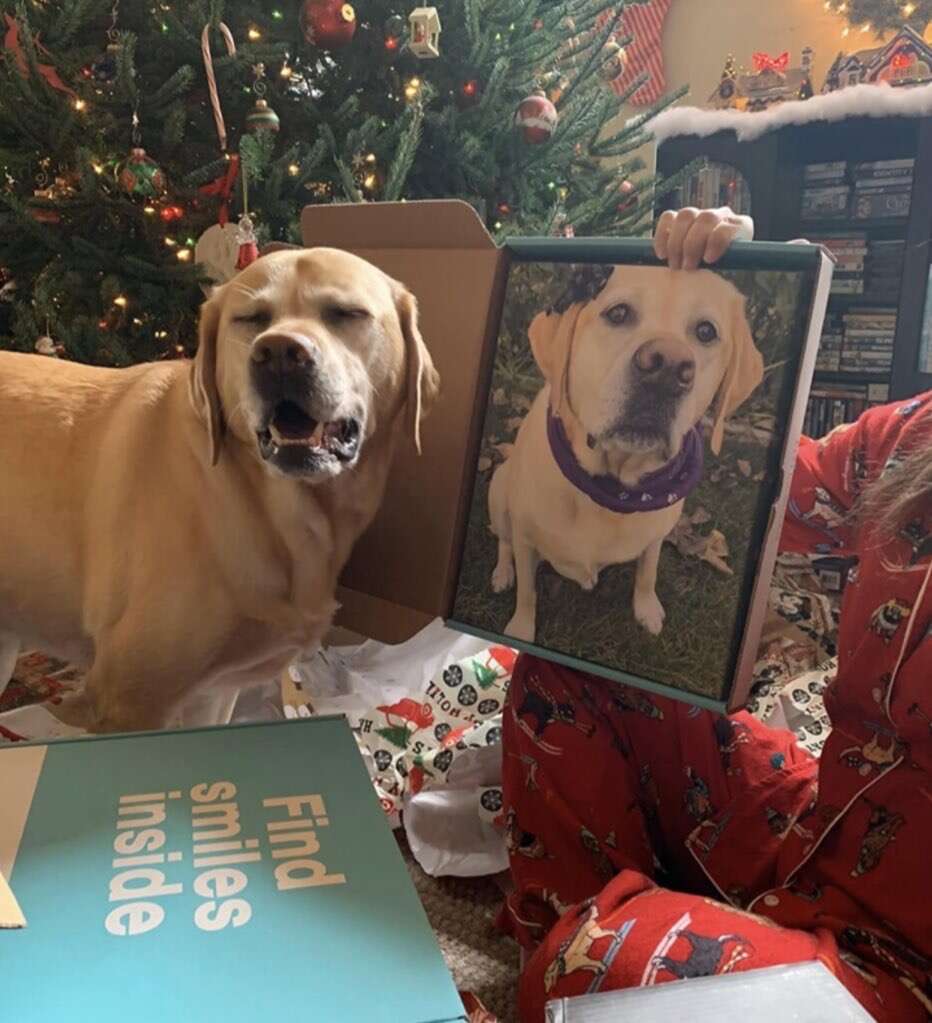 Addy was so obsessed with the picture and couldn't stop staring at it. She seemed so proud that her adorable face had been framed and given as a Christmas gift.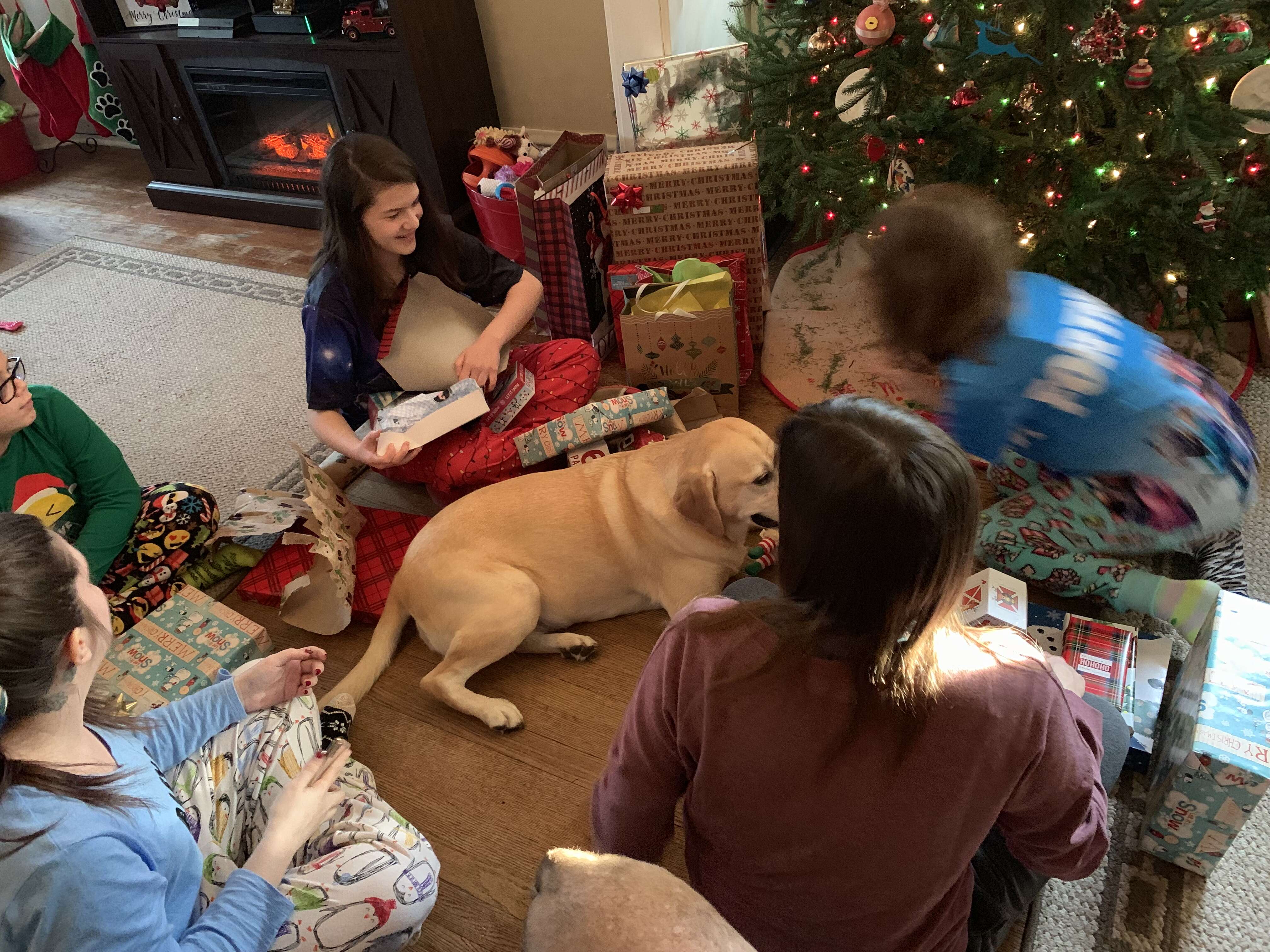 Now, whenever Mom shows off the photo to guests, Addy is right there, beaming proudly up at the photo she worked so hard to help capture. She may seem a little full of herself, but can you blame her? Look at that face!