Puppy Who Lost His Best Friend On The Streets Finally Finds A Family
Spyder's story was shared around the world — but his happy ending wasn't complete until he met his new brother 🐶❤️️🐶
When Spyder and his best friend were abandoned on the streets of North Carolina in November, they were both so skinny and neglected, their chances of survival were slim. Unfortunately, Spyder's friend didn't end up making it — but even after he had passed, sweet Spyder refused to leave his side.
Eventually, some people noticed Spyder clinging to his deceased friend and called for help. The terrified dog was taken to a local shelter, before soon being transferred into the care of Rescue Dogs Rock NYC. Poor Spyder was incredibly sick and emaciated by the time he was rescued, and he was wary of everyone around him. The only friend he'd ever had was gone, and it took him a while to warm up to his rescuers and realize that he was finally safe. His story was covered on The Dodo, in hopes that it would help him to eventually find the perfect forever home.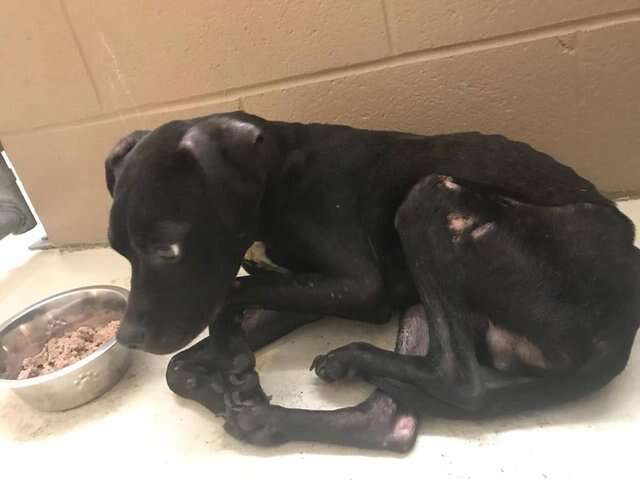 Spyder was placed into a foster home, and slowly but surely, he began to heal both physically and emotionally, and as he did his sweet personality began to shine through. His foster family helped him learn to trust again, and showed him that people aren't so scary after all. Before long he was ready to go off and find his forever family — and the perfect family found him and knew that he was meant to be theirs.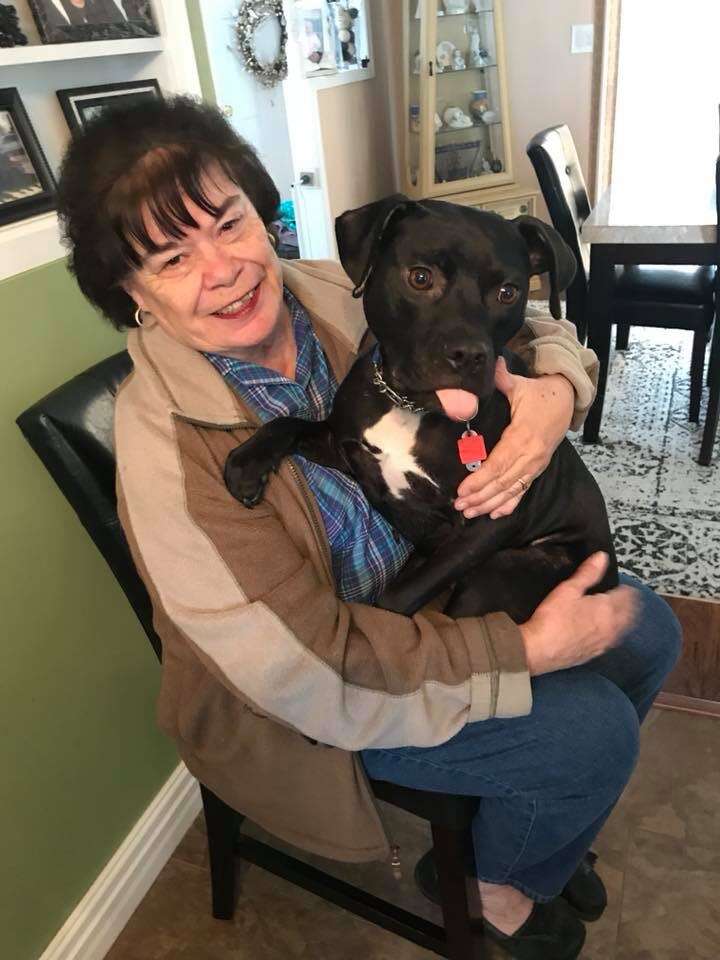 "His story haunted me, it was so sad, and a few months after he was rescued, my mother was looking to adopt a dog," Anne Grasso, one of Spyder's new family members, told The Dodo. "He was a little larger than she was looking for at 38 pounds, but he was so sweet even after everything he has been through. I actually sent my mom some of his pictures from the rescue group and then I came across his story on The Dodo, and when she read it and all he had been through, she just said to me, 'He's the one.'"
Despite all the progress Spyder had made, when his new mom first went to meet him, he was too scared to go near her at all. She sat with his foster family for an hour to let him get used to her — and when he finally did approach her, he instantly fell in love with her and has refused to leave her side ever since.
"It was like once he makes a connection and learns that someone can be trusted, he loves unconditionally," Grasso said. "He is still nervous around new people, especially men, and even still gets nervous around Mom's husband Charlie, then other times he will sit with Charlie and let him pet him, so it's a work in progress. He's been through so much and is still the kindest soul I have ever met."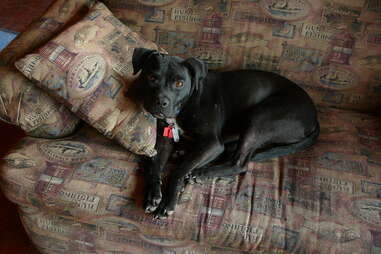 Spyder, now renamed Jake, was completely heartbroken when he lost his best friend while they were living on the streets. He loves other dogs so much, and missed having a buddy he could depend on — and now, he has a new brother named Bo whom he absolutely adores.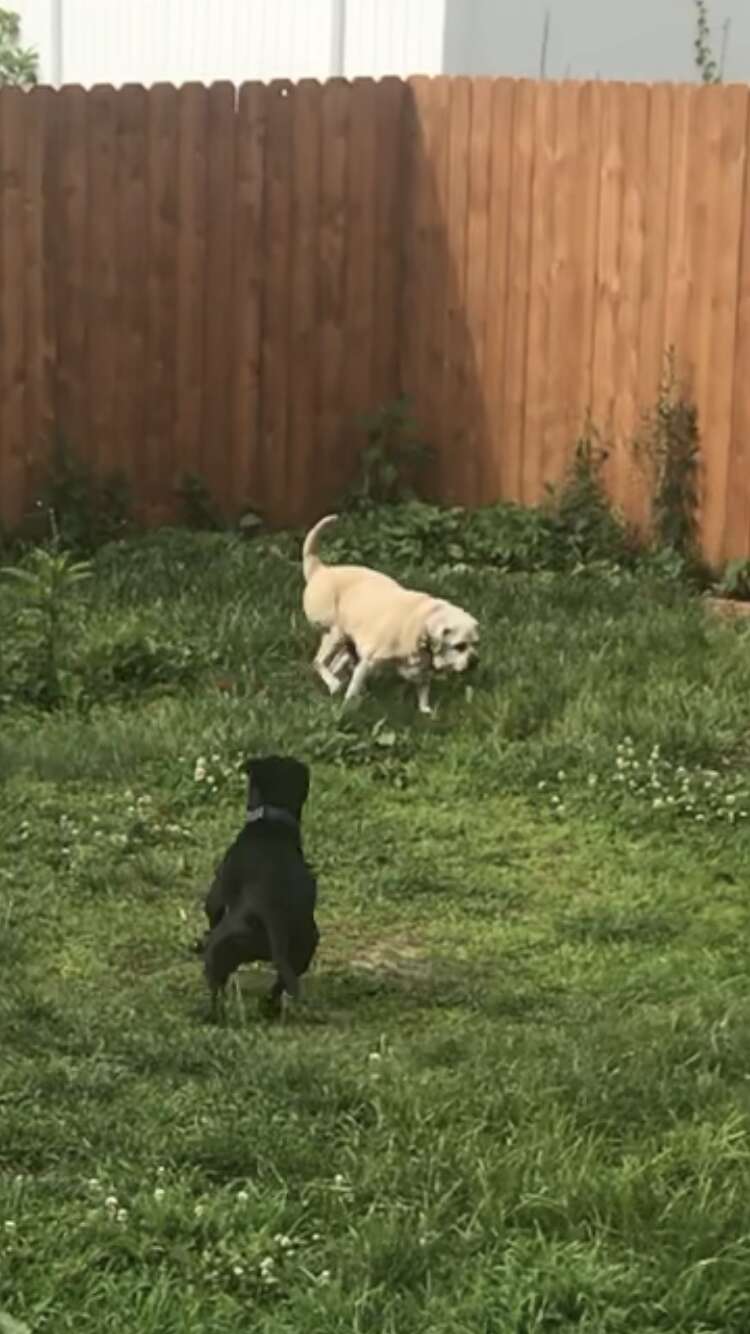 Bo has a bad track record with other dogs. He loves them, but for some reason other dogs have never seemed to like him, so he's always had a hard time making friends. His mom was nervous about introducing him to Jake, but from the moment they met, they became the best of friends. Somehow, Jake seemed to sense that Bo needed him just as much as he needed Bo.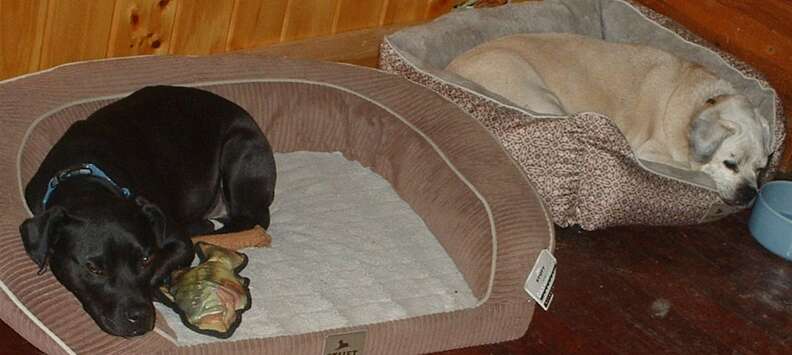 "I think Jake is the perfect match for him because he is calm and takes his cues from Bo," Grasso said. "They love to go on walks together and Jake is so great waiting and walking slowly with his older brother. He seems to know that Bo isn't able to run as fast as him and always keeps pace with him. All in all, they are a great match and great friends."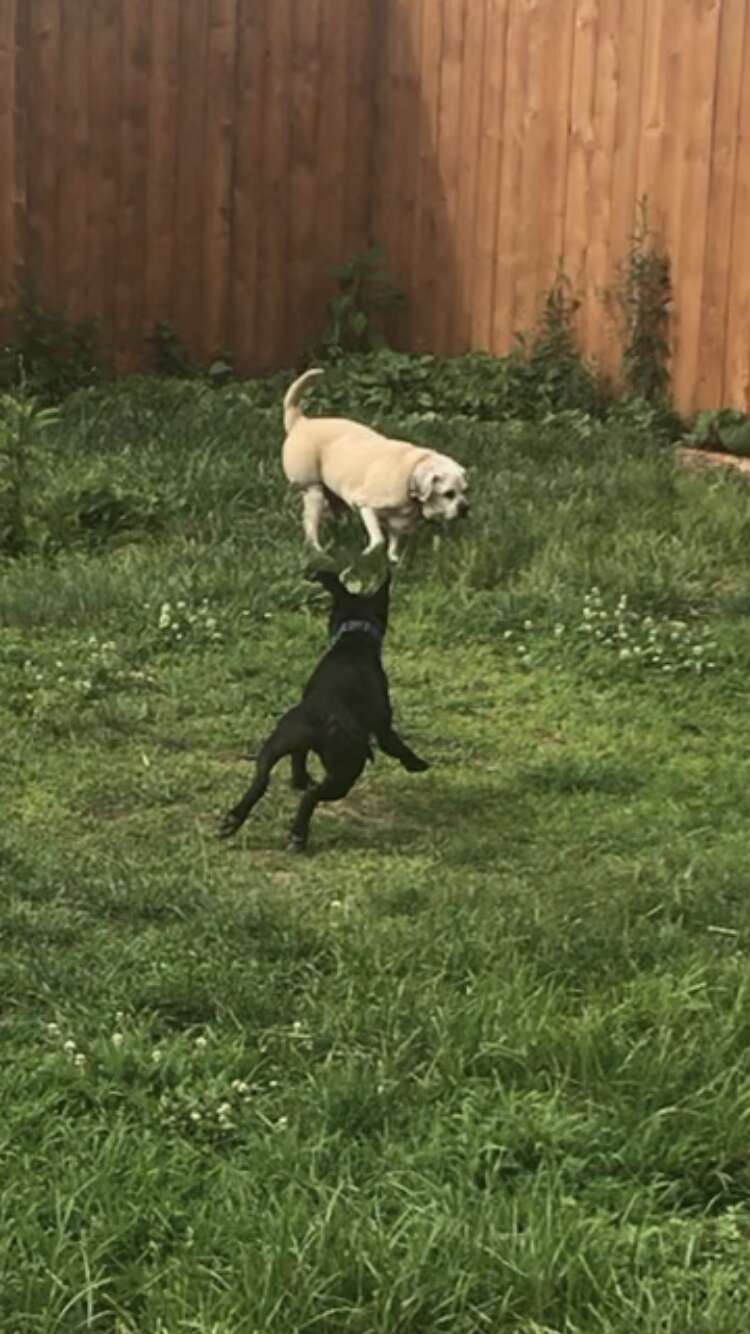 When Jake was first rescued from his life on the streets, he felt so lost. Now, with his new family and his brother Bo by his side, he's loving life again.
"You can see how much he wants to be loved and even though he's wary at first, once he warms up to you he is such a sweetheart," Grasso said. "It's like earning his trust is the greatest gift."