299 Dogs Found Families At Adoption Event — But Not This One
"It's as if he has given up hope of finding a forever home."
When King Zeus arrived at the adoption event on October 13, he seemed already resigned to the fact that he wouldn't find a family.
The 6-year-old pit bull mix had lived at the Humane Society for Hamilton County, Indiana, since May, and from his first day there staffers could see that life on the streets had not been easy for King Zeus.
The gray dog's body and head were pockmarked by scars, years of sleeping on hard surfaces had resulted in pressure sores on both his front legs and his teeth had been worn down. Zeus had rarely, if ever, known the comfort of a real home, or the softness of a bed.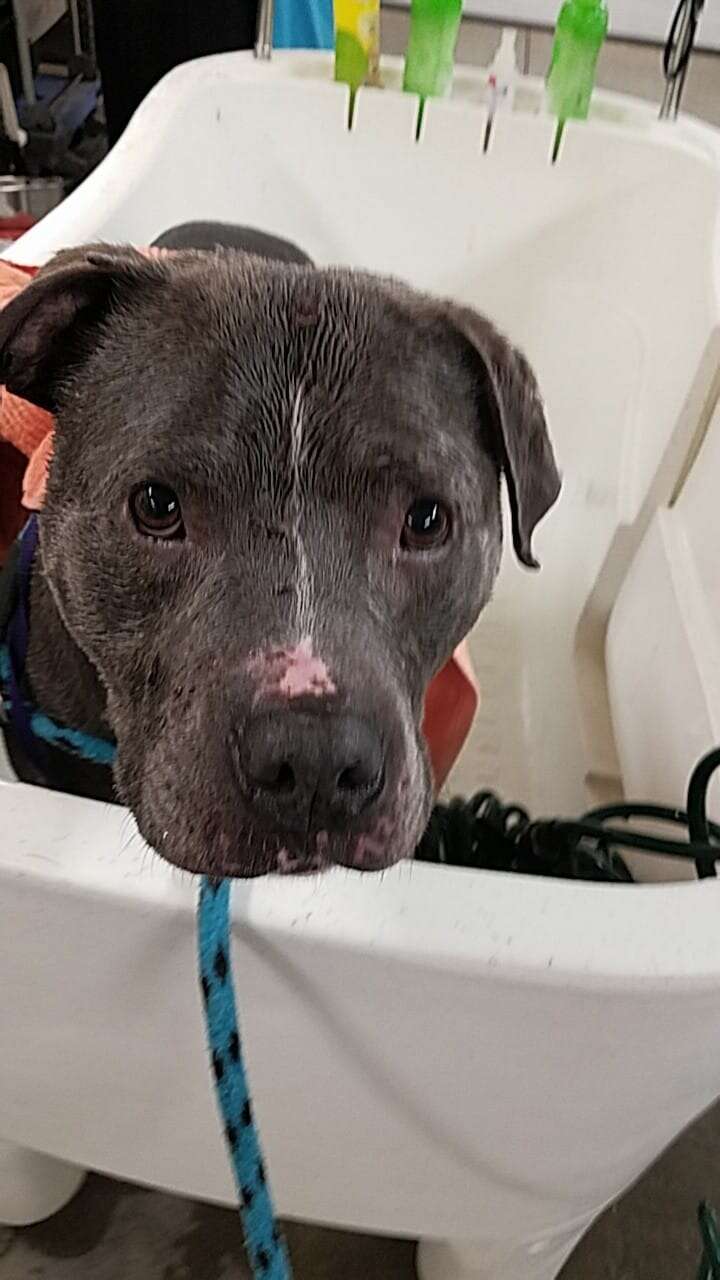 But, despite his seemingly difficult past, King Zeus was always in "good spirits" and eager to snuggle, Missy Wright, director of marketing for the shelter, told The Dodo. "His eyes can tell you a story," Wright said. "He stares deep in your soul hoping you will be the person to take him home."
Twice in six months Zeus had been adopted, and twice he was returned. "Living with other dogs is just too difficult for King Zeus," Humane Society for Hamilton County explained on his adoption page. "However, we know that he did well with the children he lived with and that he loves humans more than anything."
When Zeus found himself at the shelter for the second time, it seemed he no longer believed that he'd be chosen again. "He lays so quietly in his kennel watching people pass by him," Humane Society for Hamilton County wrote. "He never barks to get attention. It's as if he has given up hope of finding a forever home."
But with hundreds of people set to attend the annual adoption event held at the Indiana State Fairgrounds, staffers were sure the kind boy wouldn't be ignored.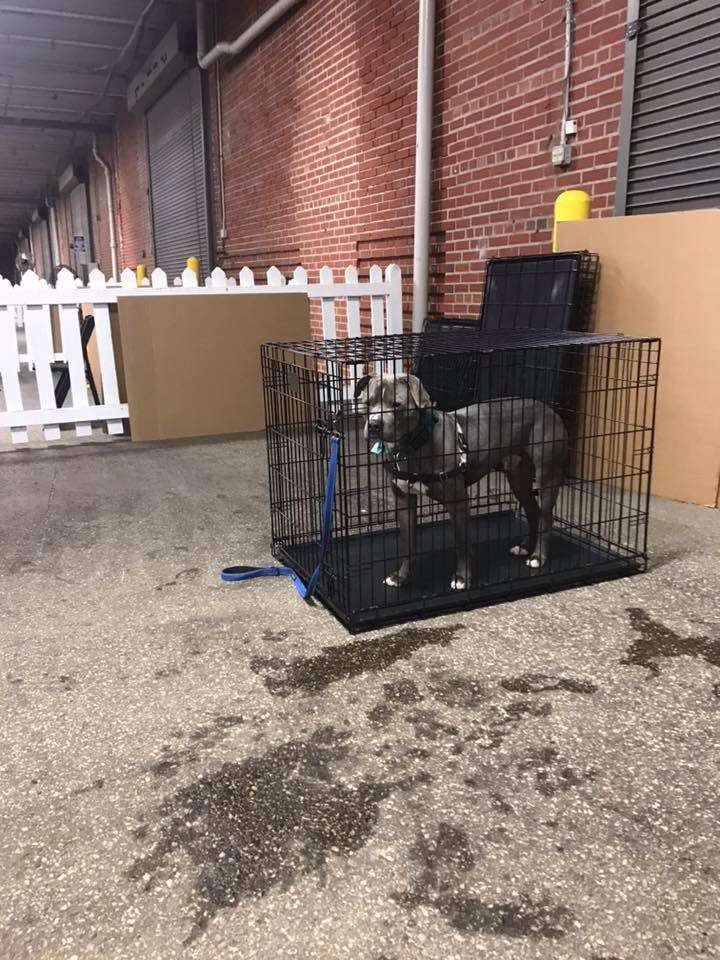 While 299 dogs found homes at the adoption event, by the time the weekend was over, King Zeus wasn't one of them. In fact, no one was interested enough to even meet him.
Staffers couldn't believe that once again Zeus would be returning to his kennel.
"He is sweet, gentle, and likes children yet no one looked at him," Gina Doyle, animal behavior and training manager at the shelter, wrote on Facebook. "Maybe it was because of the scars that are all over his face. Maybe it was because he was laying down quietly in his crate. I'm not sure why, but I do know that we will continue to find King Zeus the loving home he desperately wants."
Zeus continues to wait for the right person to choose him, and until that day comes, he has a devoted group of people trying to keep his spirits up.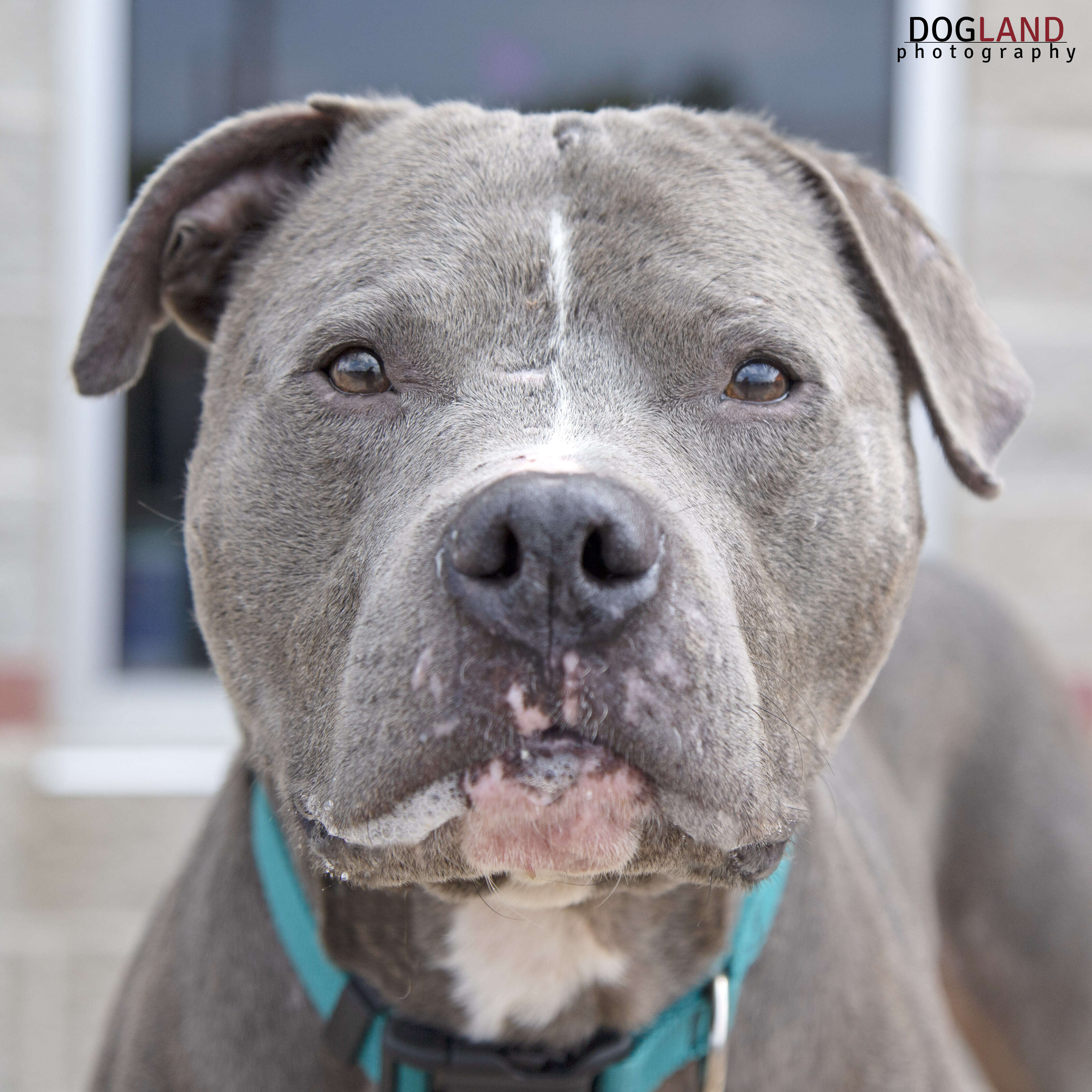 "We will wait and love him until he gets a home to call his own," Wright said. "We have many dogs and cats that wait so long, sometimes years, but we make sure they never know a day without love."