Dog Unexpectedly Joins Parents For First Dance At Their Wedding
"It brought tears to my eyes."
Earlier this month, Seth Funden and his bride Nicole tied the knot at a wedding ceremony in Washington state. But it clearly wasn't a big day for them alone.
There to celebrate alongside the happy couple was their dog, Eva — but she did more than just bear witness to their nuptials.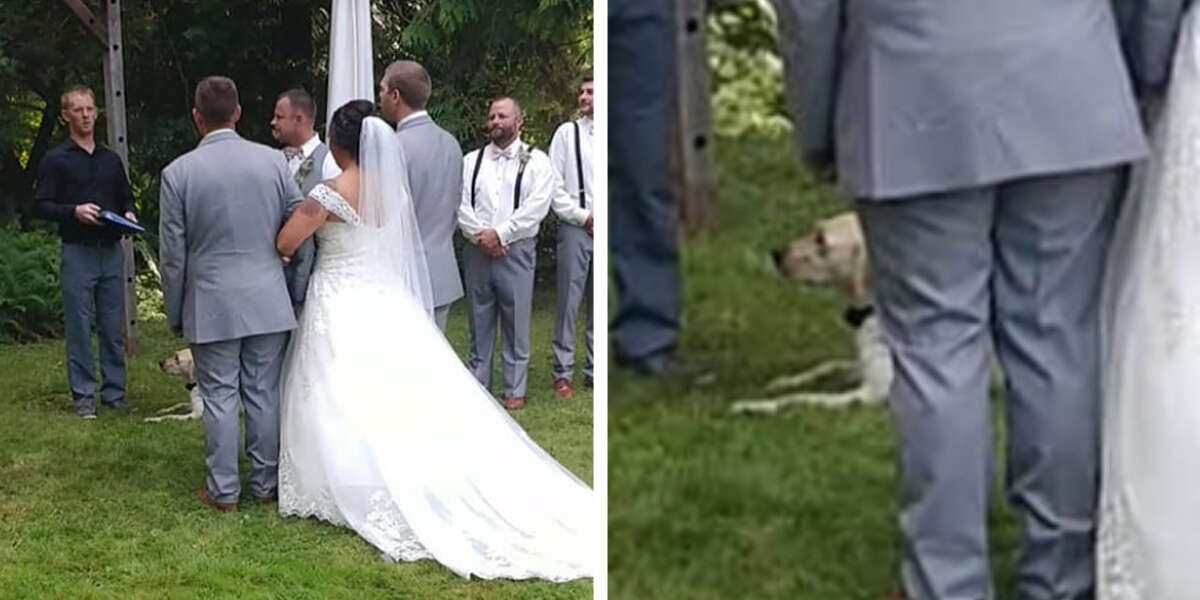 For wedding guest Selena Mercedes, the fact that Seth and Nicole had invited their dog to the wedding was not a surprise at all. Everyone who was there knows she's truly a part of their family.
"They both spend so much time with Eva," Mercedes told The Dodo. "They take her everywhere they go."
But what no one was expecting was how sweetly Eva would prove she's very much a part of the union formed that day. During the newlyweds' first dance as a married couple, their dog spontaneously decided to join them.
Here's that adorable moment on video:
"It was the sweetest thing. I had no idea it was going to happen," Mercedes said. "It brought tears to my eyes."
Clearly, the three of them are family.
Indeed, it was an unforgettable moment from an already unforgettable day for the newlyweds — the lead-in to a lifetime of love, made all the better with their dear pup by their side.