Dog Cuddles Up To Favorite Disney Character And Refuses To Move
"The moment Nala walked up to meet Donald, crowds surrounded and watched in awe."
Nala has been her mom's service dog for the past two years, and the pair are the absolute best of friends. Nala goes everywhere with her mom, but their favorite place to go together is definitely Disney World.
"Nala and I have been to Disney more days than I can count," Megan Leigh, Nala's mom, told The Dodo. "She has stepped foot (or paw) into a Disney park at least 50 separate times."
Nala and her mom do all sorts of things while at Disney together, like walking around and riding the rides, but Nala's favorite activity is definitely meeting the characters. Her face seems to light up every time she gets to meet someone new, and her mom loves watching her have those special moments.
On a recent trip, Nala and her mom went to meet Donald Duck — and as soon as she approached him, the sweet dog decided she was feeling extra cuddly that day.
"The moment Nala walked up to meet Donald, crowds surrounded and watched in awe," Leigh said.
As Donald pet her, Nala laid her head down in Donald's lap and absolutely refused to move.
While Nala lay on Donald, he put his hands to his face as if he were crying, so touched and overwhelmed by how much Nala seemed to love him. He then gave Nala lots of kisses …
… and Nala was more than happy to return the gesture.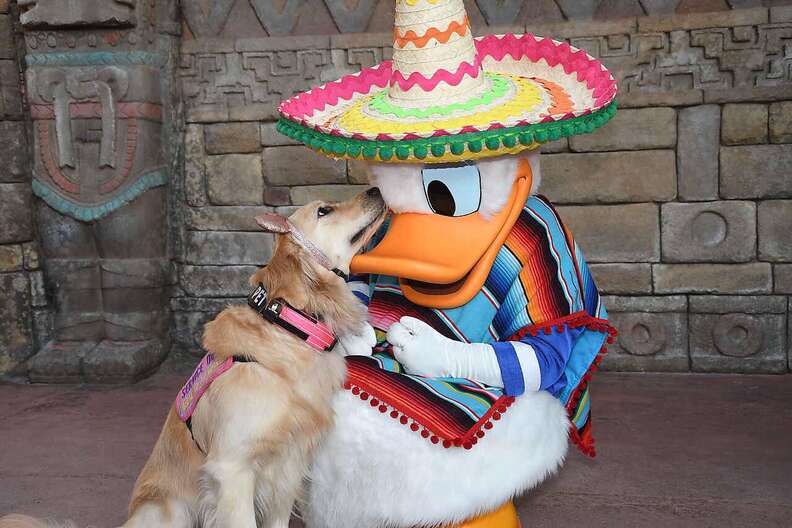 Everyone in line behind them couldn't stop smiling and laughing at how much Nala loved Donald, and the crowd probably would have been totally fine if she'd stayed there all day.
"Nala did not want to leave Donald at all," Leigh said. "She loves him a lot!"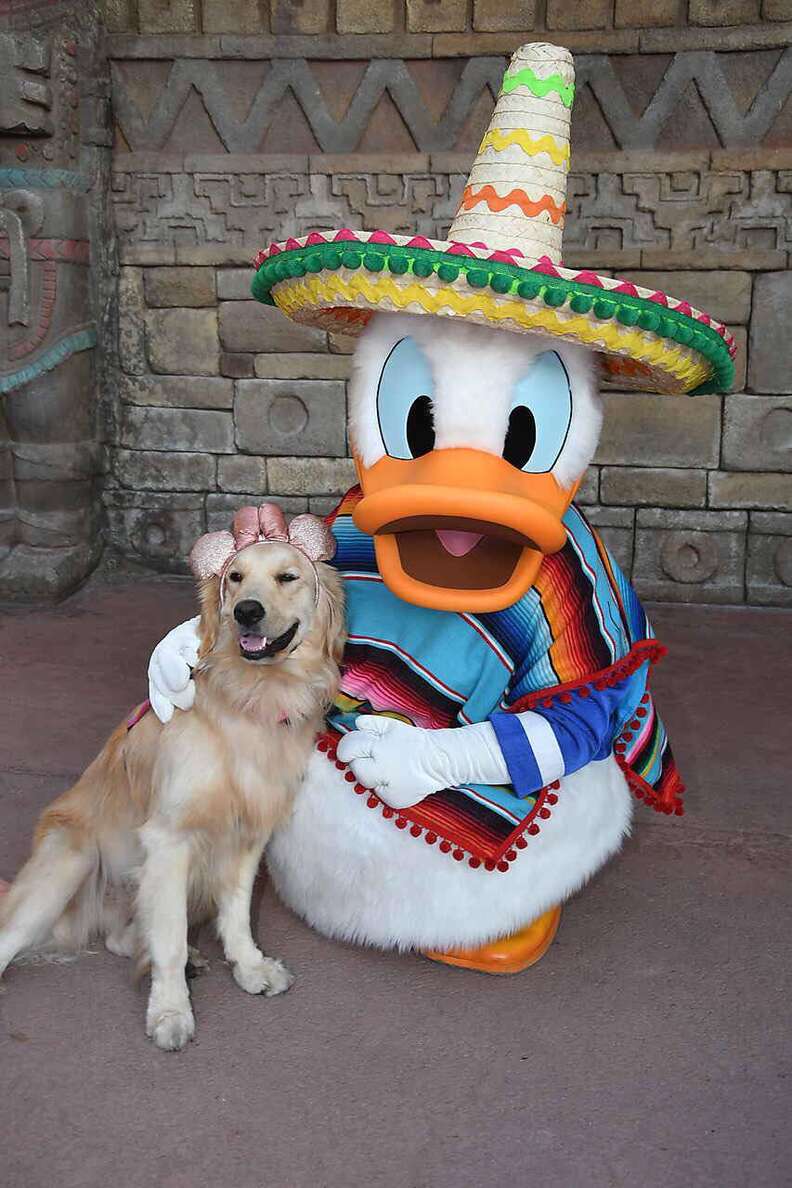 Finally, though, it was time to go, but Leigh made sure that Nala and Donald got plenty of sweet photos together before they left, so they could always remember the visit. Luckily, Nala and her mom are at Disney all the time, so there will no doubt be many more adorable meet and greets with Donald in the future — and Nala just can't wait.