Sometimes the best medicine is not what the doctor prescribes — but a good dose of love from your dog or cat.
This is exactly what Shelby Hennick, a vet tech in California, thought about when her grandmother went into the hospital earlier this week.
When Hennick went to visit, she brought along Patsy, her grandmother's 13-year-old dog, whom she's had since she was a puppy.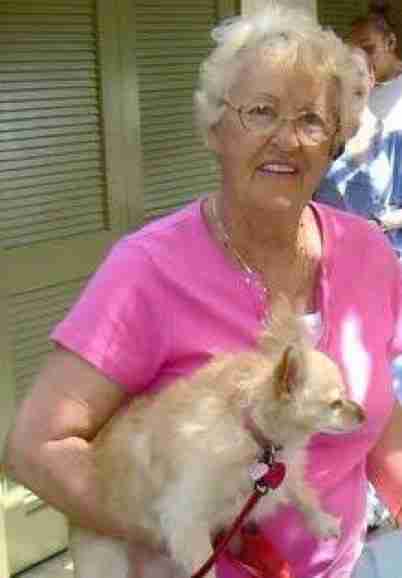 "It was my mom's idea to bring Patsy into the hospital," Hennick told The Dodo. "My mom called me as I was passing her [my grandmother's] house, and so I stopped, went through the back door, and off we went."
The hospital does allow pets inside, but Hennick wasn't sure if she'd be allowed in since she didn't have all her dog's paperwork with her — so she improvised.
Hennick had a gray blanket inside her car, so she swaddled Patsy in that, making her look like a sleeping baby.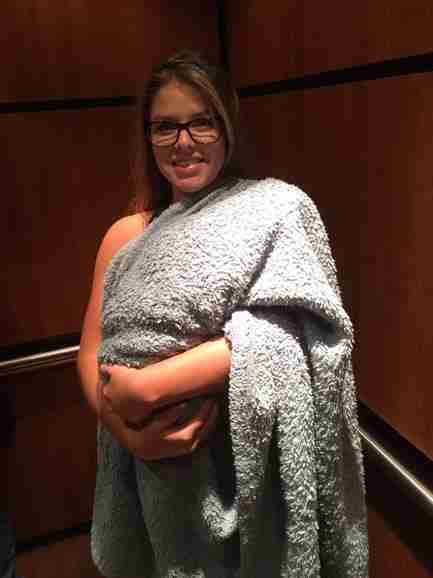 "I just picked her up, put her against my shoulder, covered her fuzzy parts with the blanket, and we just walked on in," Hennick said.
Much to Hennick's disbelief, no one noticed Patsy beneath the blanket, and Hennick managed to get to her grandmother's room without any questions.
"It was pretty crazy," Hennick said.
But it was Hennick's grandmother who got the biggest surprise.
"At first she thought it was my 1-year-old nephew," Hennick said. "But she was very surprised to see her dog after the door was shut."
"It was pretty cute," Hennick added. "[Patsy] just jumped into her lap and licked her face."
After Patsy's surprise visit, Hennick posted photos on her Twitter page — and the story went viral.
"I'm very surprised by the media," Hennick said. "I had no idea this would happen. It's amazing how many animal lovers there are."
Hennick's grandmother has been discharged now, and she's back at home with her beloved dog — and Hennick is sure that Patsy's visit helped her get better.
"I'm definitely glad I snuck her in," Hennick said. "I'd do it again, and not because of the attention I'm getting now, but because I know it made them both happy."