This Dog Has The Longest, Craziest Beard And It's Perfect
"Almost every day when we walk, we get reactions from random people."
Nuts is around 2 years old and has lived with his family since he was just a puppy. Even though he is still very young, people often mistake him for a much older dog — and it's all because of his beard.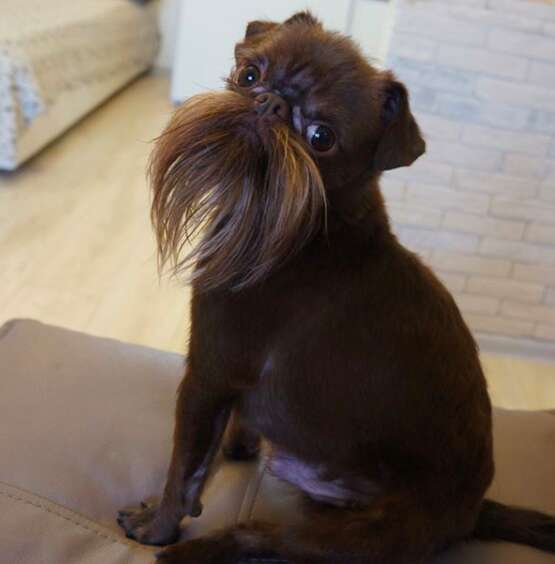 At first, Nuts' mom didn't really think anything of his beard. Nuts is a Griffon, and they naturally have a little more fur on their faces than on the rest of their body. To his mom, that's just who he is, and she didn't realize his beard was exceptional until people started commenting on it.
"It became noticeable at his 8 months," Tatiana Kovalenok, Nuts' mom, told The Dodo. "I never actually paid attention to his beard until I started receiving comments from my followers on Instagram."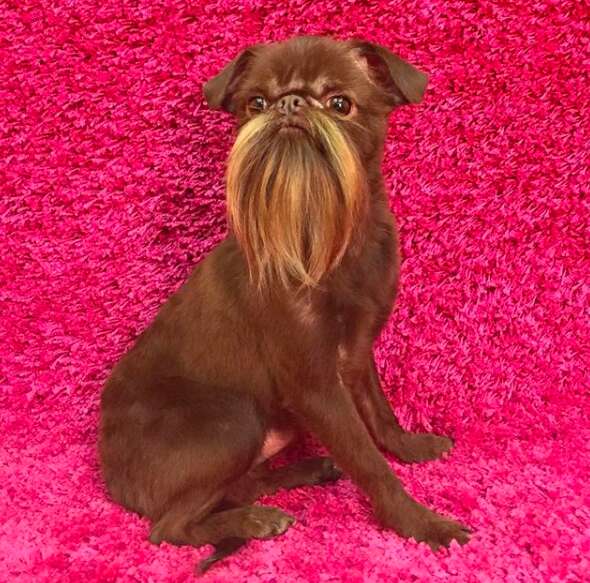 Now, everywhere Nuts goes, people stop him and his mom to comment on his beard, and sometimes they even want to take pictures of it. Luckily, Nuts never minds. He's incredibly friendly and adores meeting new people, and always sniffs and greets his admirers as they marvel at his adorable beard.
"Almost every day when we walk, we get reactions from random people regarding his appearance and his beard," Kovalenok said. "Kids usually say that he's a 'funny dog' or 'looks like a grandpa.' Older people always mention him as a stylish dog, saying something like, 'Look at the [mustache] and beard he has!' Some people call him hipster or even Chewbacca."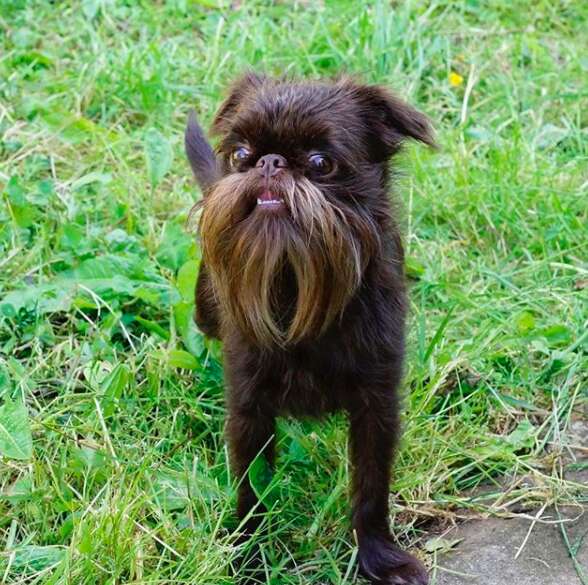 But whether he's being compared to the beloved "Star Wars" character …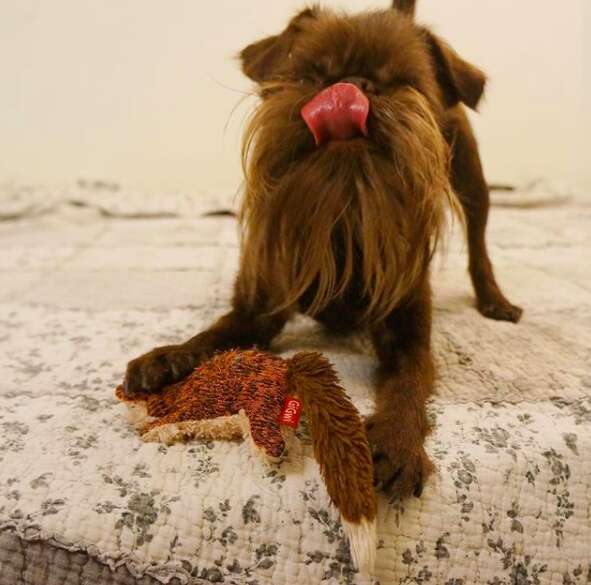 … or just a funny old man, Nuts doesn't really care. To him, his beard is just his beard — especially since he often seems to think he's actually a human.
"When I lay on my bed, he jumps up, lays on his back beside me and puts his head on a pillow — just like a real human," Kovalenok said.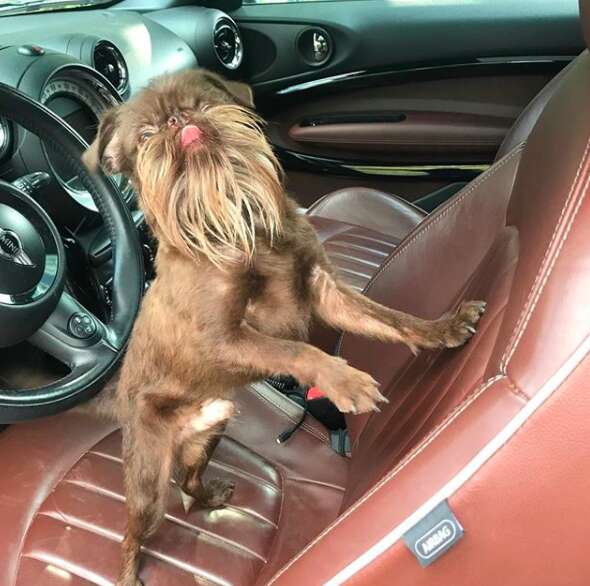 Besides pretending to be a human, Nuts' other favorite thing to do is play in water. Whether he's going swimming or just taking a bath, Nuts is obsessed with water, and there's nothing cuter than his beard when it's all wet.
"He reacts to words 'Wanna go bathing?' as if I said, 'Wanna treat?' — gets overly excited every time," Kovalenok said.
Despite his unusual, fantastic appearance, Nuts is just a happy-go-lucky, typical dog, and he and his family have learned to embrace his beard and all of the comments that come along with it.
"We used to trim his beard short before, as I thought that it was too long and made him look older than he actually was," Kovalenok said. "Now we just trim him a couple times a year and let the beard be. There's no special treatment for his beard — it just grows as it is."