Pup Who Can't Walk Gets Her Own Skis So She Can Still Play In Snow
"She makes so many people happy when they see her" 🐶🎉
Molly was diagnosed with intervertebral disk disease (IVDD) and had her first surgery in 2015. The disease means that Molly has to use a wheelchair, and typically she gets around just fine and doesn't seem to notice that she's any different from her dog siblings. She and her family live in Canada, though, and the winters get incredibly snowy — and her family quickly realized that using a wheelchair in the snow was going to be a challenge.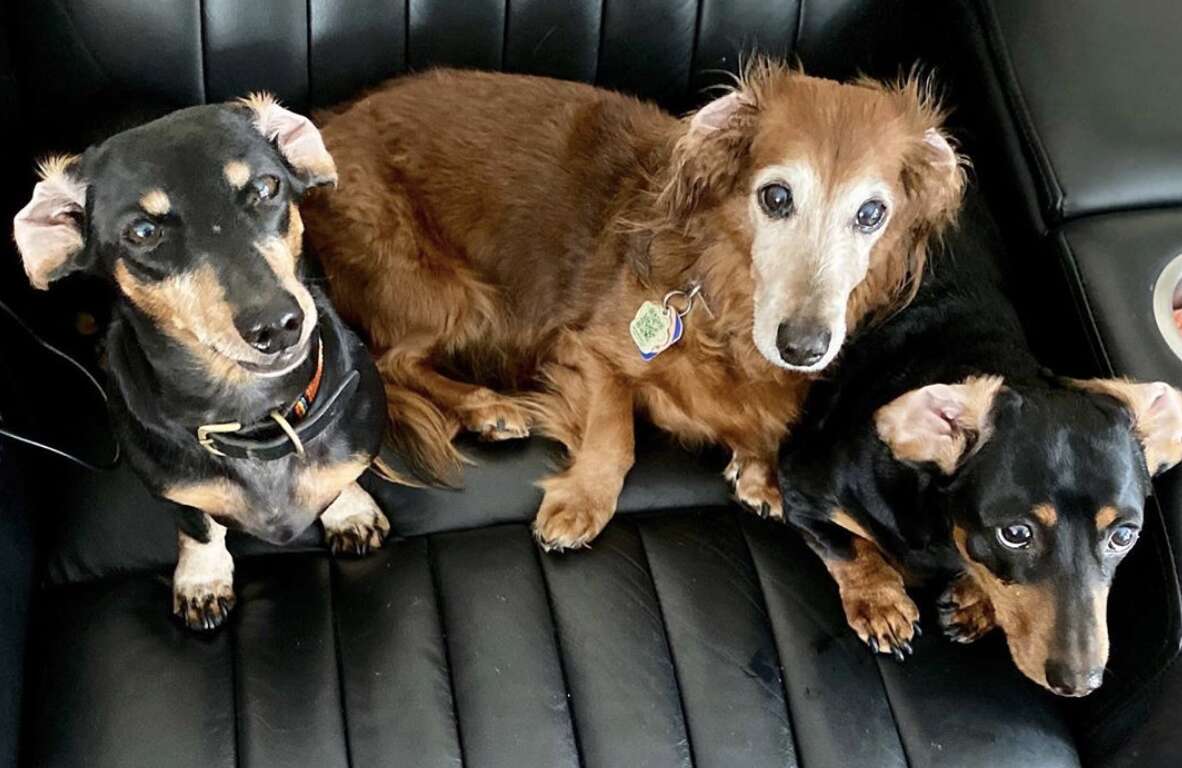 "The first winter was so hard for her, so we started looking for skis," Susan Freeman, Molly's mom, told The Dodo.
Molly has always loved playing and going for walks in the snow, and her family wanted to make sure that didn't change just because she was using a wheelchair. They decided to look into getting Molly a special chair with skis — and as soon as she got into it, they knew they'd made the right call.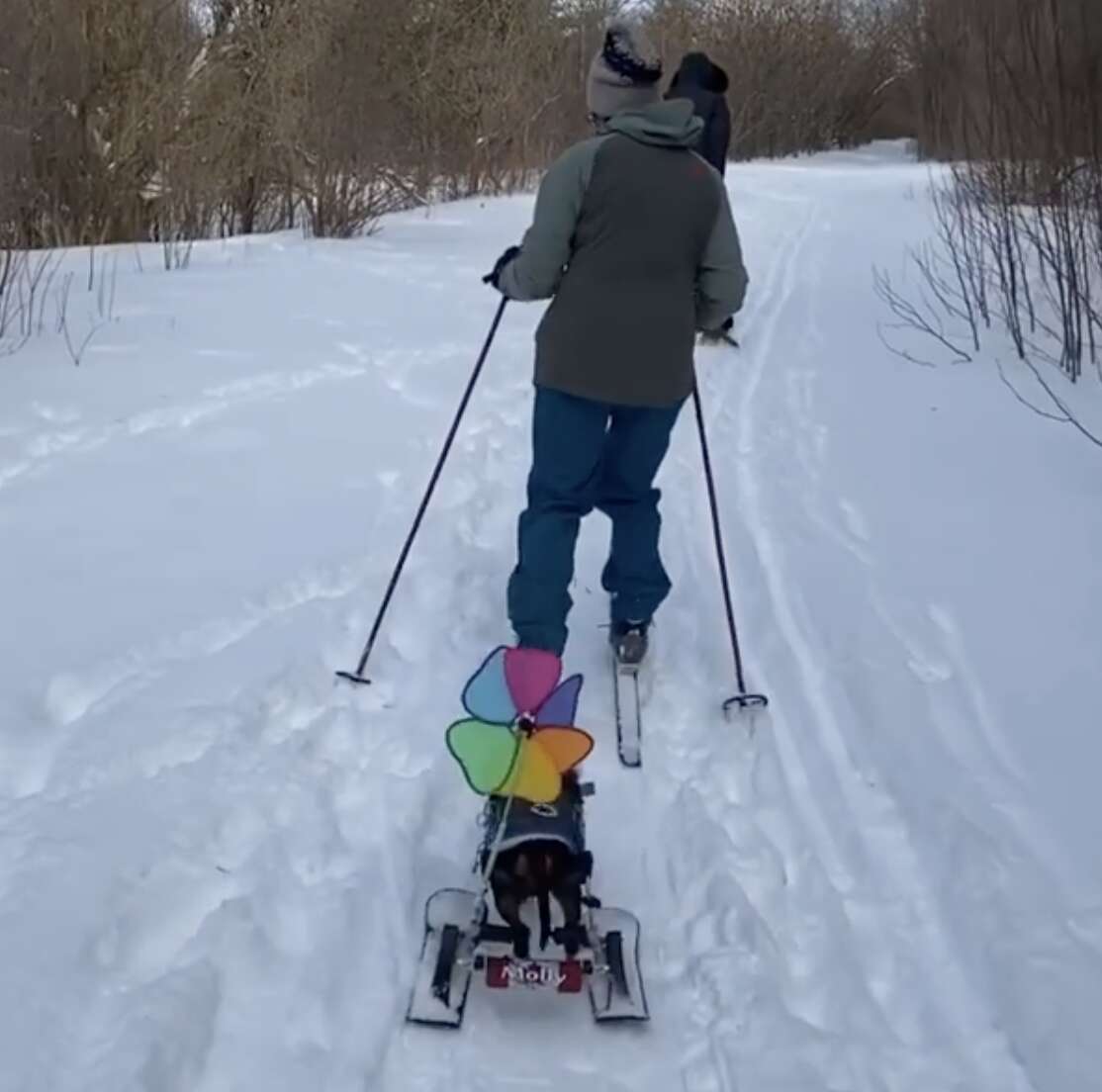 Molly absolutely adores her skis, and loves using them every winter. She's gotten very good at navigating her way through the snow …
… and everyone who sees her can't help but smile as she passes, skiing along without a care in the world.
"She just loves skiing and is so happy," Freeman said.
Even though she's 11 years old now, Molly acts like a puppy when she's out on her skis, and has no trouble keeping up with her dog siblings Izzy and Luis. Without her skis, life would probably be a lot more challenging for Molly, but thanks to her parents, winter is now her favorite time of the year.
"She is just such an amazing pup," Freeman said. "She makes so many people happy when they see her."