Dog Tries To Help Her Dad Propose — But Gets A Little Distracted
"It was all hilarious and totally perfect."
Ghost loves her parents so much and is a very important part of her family, so when her dad decided he wanted to propose to her mom, he knew Ghost had to be a part of the proposal.
On a warm day last summer, the couple drove over to Lake Geneva, Wisconsin, to walk along the beach. Ghost's dad decided that was where he was going to finally propose — and he had a very important role for Ghost to play.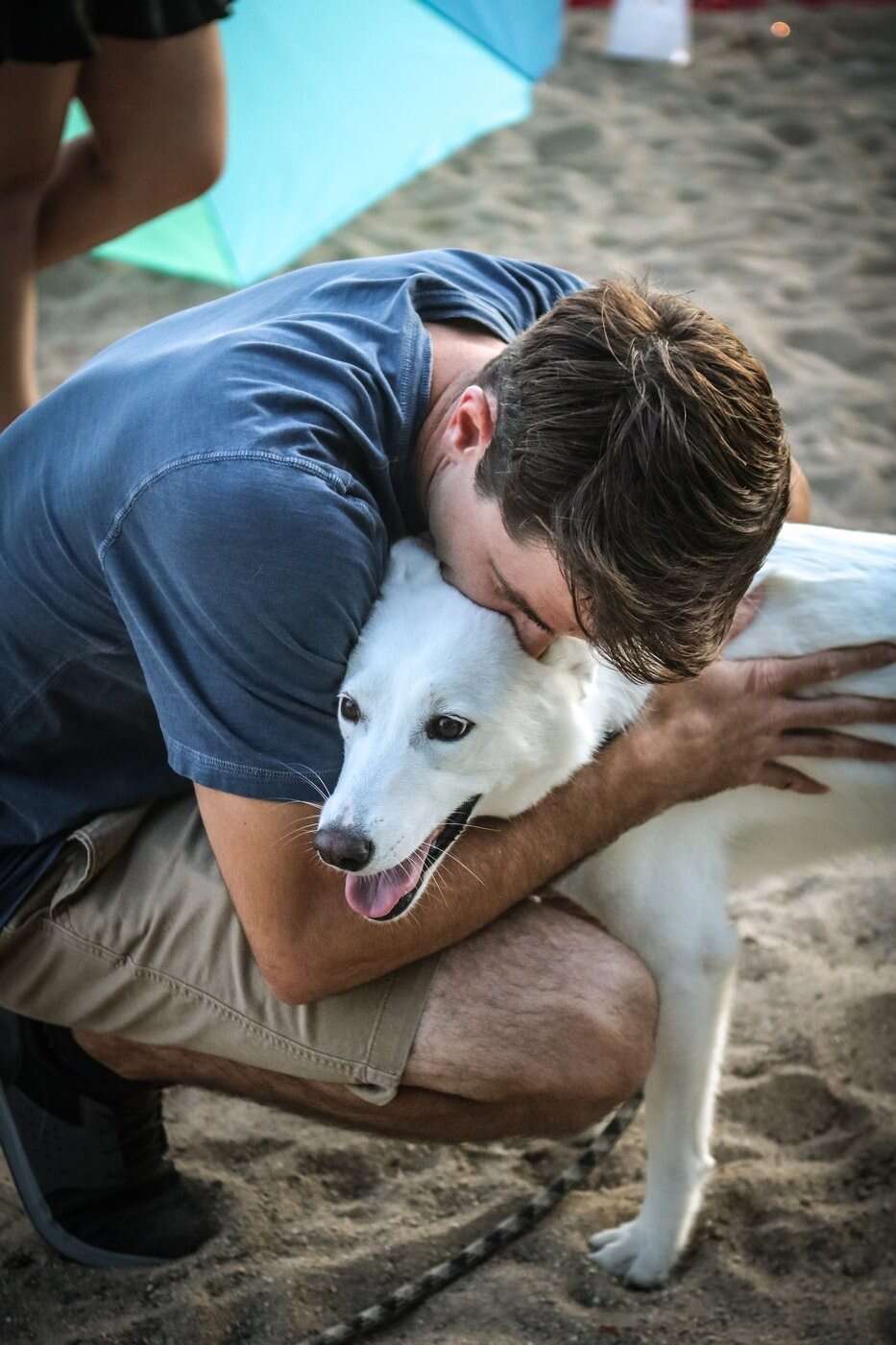 "Mark got help from both my sister and his sister to set everything up," Ashley Whiting, Ghost's mom, told The Dodo. "He also had about 25 of our friends and family there, including my 96-year-old grandpa, to see the proposal (they were up on the walkway and not on the beach so that I wouldn't notice them and spoil the surprise). What was supposed to happen is that Mark was going to whistle when we got to a certain spot, and they would release Ghost (from behind some umbrellas that were set up) with a sign around her neck that said, 'Mommy, will you marry Daddy?'"
The plan was in place, and all Ghost had to do was run and sit with her parents. Of course, her dad forgot to take into account the fact that Ghost has tons of energy — and as soon as she started running, things got a little crazy.
"When Mark whistled, they released Ghost and she came sprinting after me, and then veered off and started trying to catch seagulls that were flying around the beach," Whiting said. "Naturally, my focus went towards trying to control her. Mark had to grab my hand and get my attention before getting down on one knee and proposing. Ghost continued to leap around trying to catch seagulls while Mark proposed. It was all hilarious and totally perfect."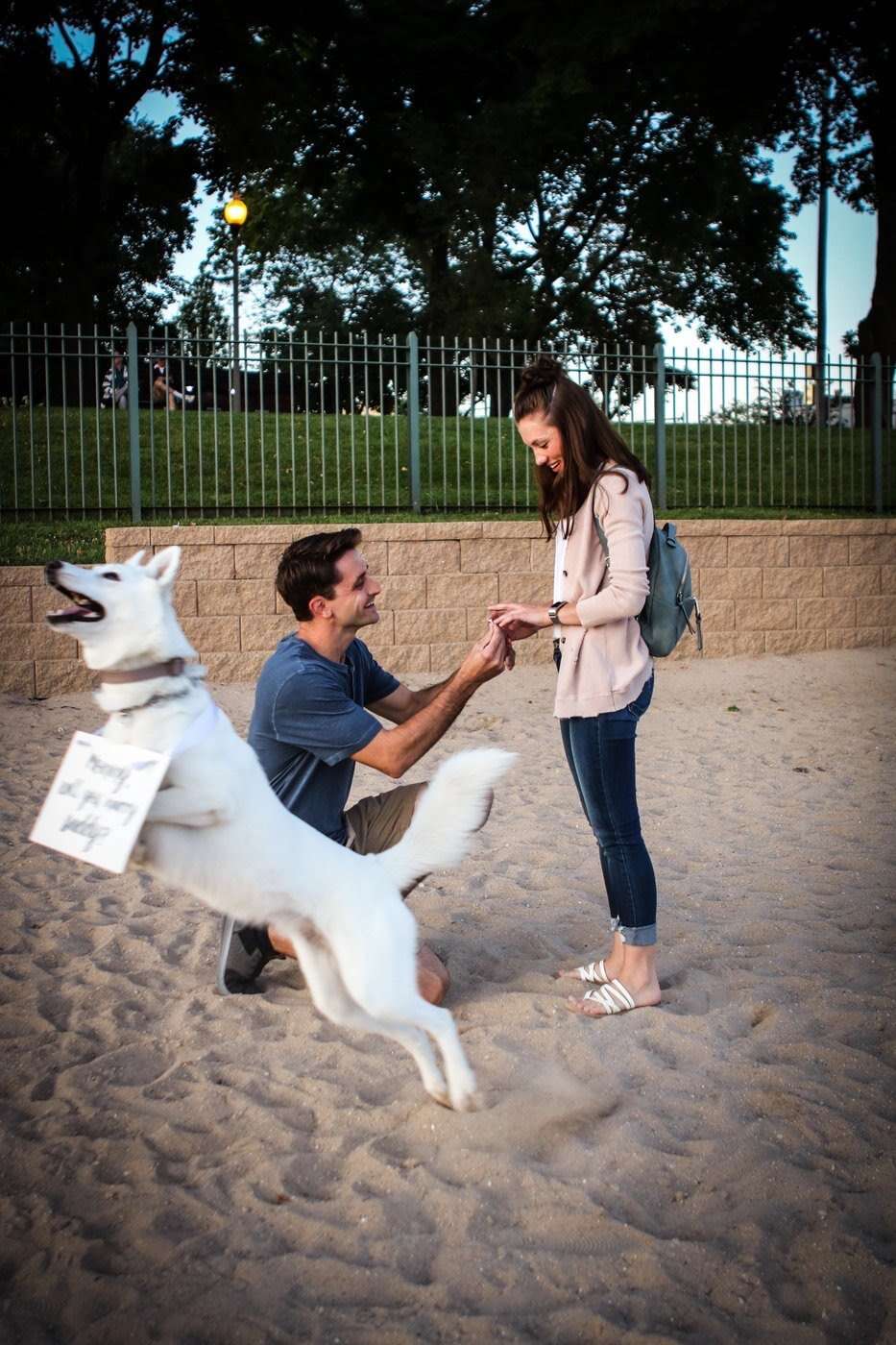 Of course, the entire proposal was being photographed …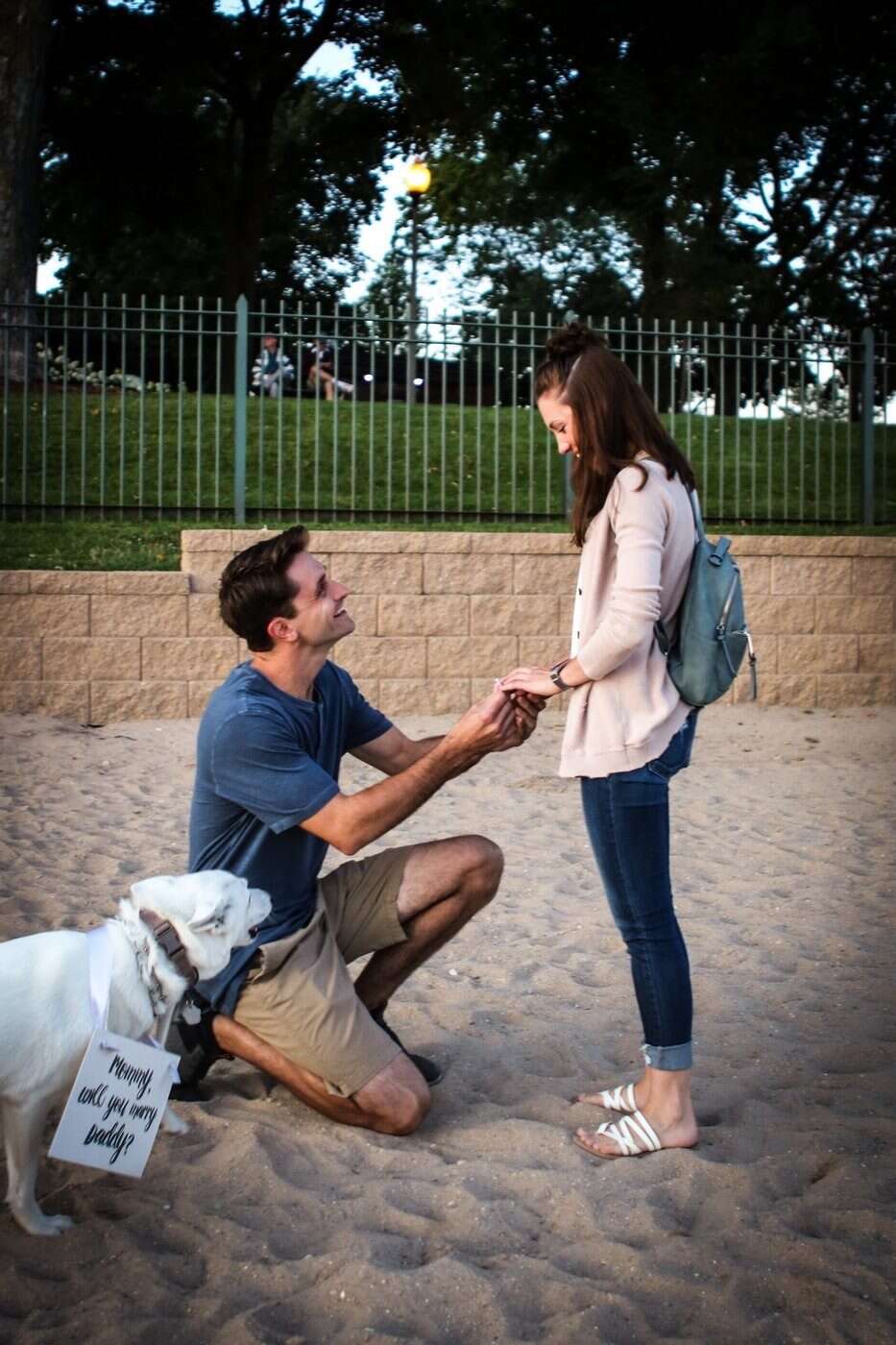 … and the pictures of Ghost trying to help her dad propose are just too funny.
"It was a great depiction of our everyday life with Ghost — full of love but a bit chaotic," Whiting said.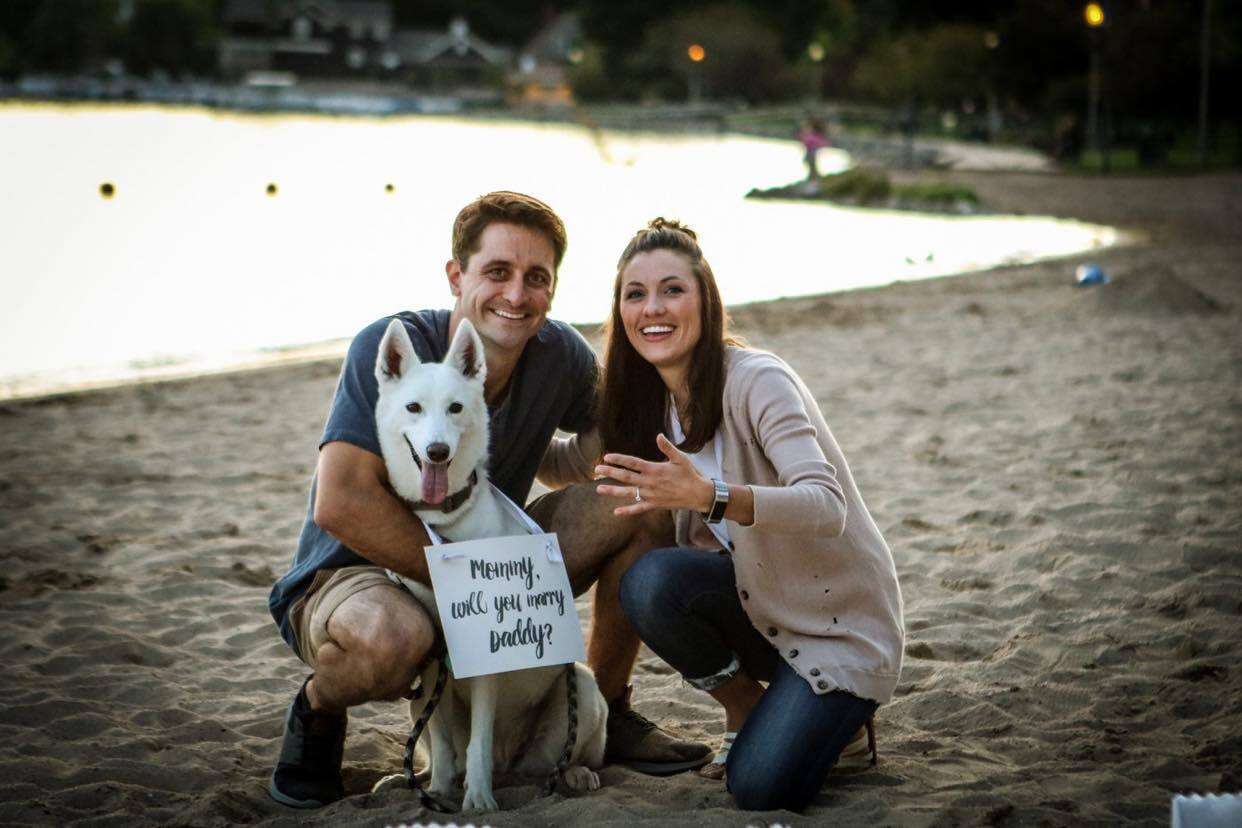 Now, months later, the newly engaged couple are making plans for their future wedding, and would love to have Ghost involved — even though they know it could get a little chaotic again.
"Since I have all nephews, she may end up being our not-so-graceful flower girl," Whiting said.