Dog Freaks Out When He Gets 400 Tennis Balls For His Birthday
"At first he was a little taken aback ..."
It's impossible to repay a dog for all the joy they bring to our lives, but that didn't stop Alistair Clyde from trying.
Titus, a Belgian Malinois, is always entertaining his mom and his Chihuahua brother, Bear. "Titus is the goofiest boy," Clyde told The Dodo. "He loves to play 24/7. He's also the smartest dog I've ever had."
As Titus' second birthday approached, Clyde knew she wanted to make it a day to remember.
It didn't take long for Clyde to figure out what would make her playful dog truly happy: "I was like, 'What would he want for his birthday? What's his favorite thing in the world? Tennis balls. No brainer!'"
But a regular three-pack of the fuzzy yellow balls wouldn't cut it. Clyde knew she needed to go big if she was going to give Titus the best surprise of his life.
"I saw that you could buy 30, 60, 200 or 400 tennis balls," Clyde said. "I first picked the 60 one and was like, 'What? No. That's not good enough. He deserves ALL the tennis balls!'"
When the balls arrived in two large cardboard packages, it was impossible to keep the surprise hidden any longer. Titus sniffed out the boxes, ripped open the packaging and pulled out two balls before his mom could stop him.
On the big day, Clyde opened the boxes and dumped all 398 tennis balls out on the floor. They rolled under couches, down the stairs and into every nook and cranny of the house.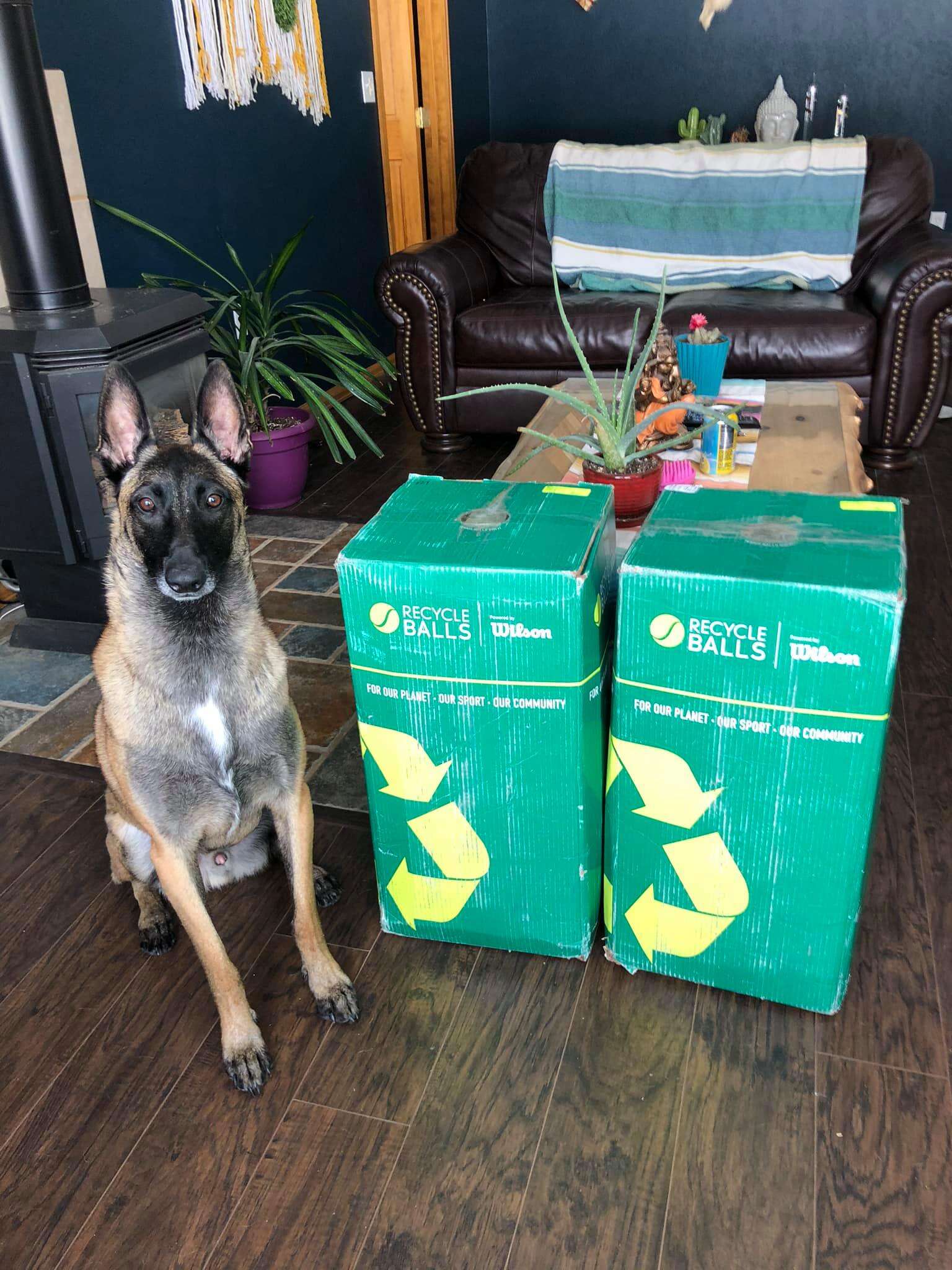 Even though Titus had previously discovered the tennis balls, he couldn't believe they were all for him.
"At first, he was a little taken aback when I dumped them," Clyde said. "It took about five seconds for him to start running around like a maniac in excitement."
You can watch the sweet moment here:
Titus' older brother was less impressed with the tennis balls, choosing to observe from a safe distance. "[He's] getting a little older so stays on my lap and watches," Clyde said. "He got treats so he knew he was special and loved, too."
Days later and the house and yard are still covered in tennis balls. Clyde is collecting them one by one and plans to keep a few for Titus and donate the rest to a local shelter. And though Titus loves his present, he couldn't be happier to share it with pups in need.