Dog Abandoned In Garbage Bag Can't Wait To Be Part Of A Forever Family
She's focusing on getting better and stronger so that someone will want to take her home.
When Stacey Silverstein saw a picture of the dog being surrendered at the shelter, she knew she had to do something.
The older puppy was wrapped inside a black garbage bag, and the dog's skin was raw and bleeding beneath the plastic.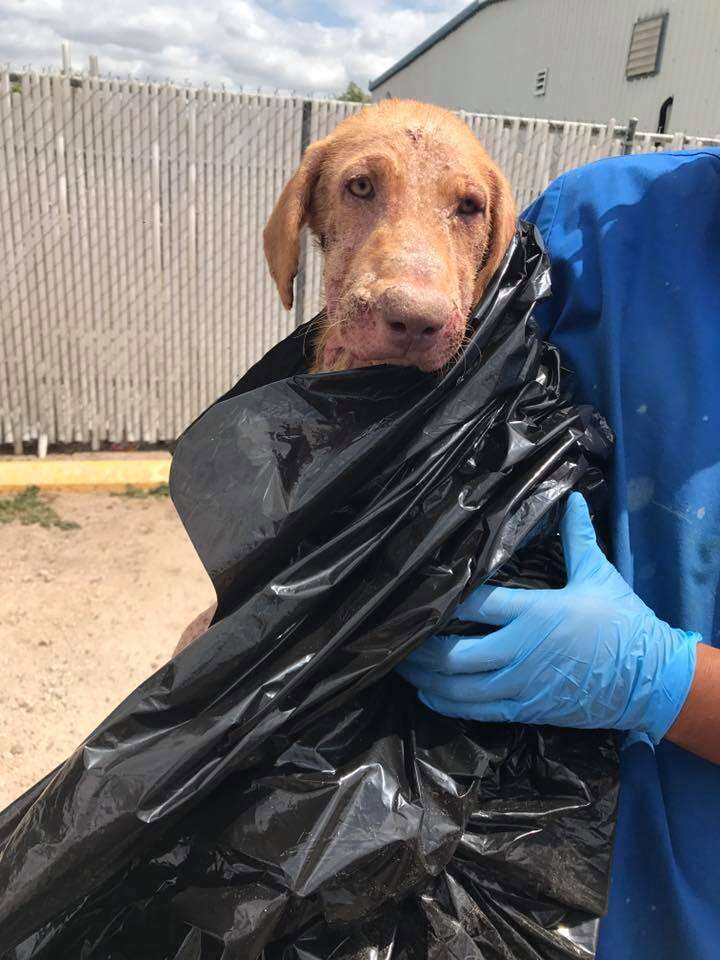 "My response was, 'Get her out of there now,'" Silverstein, cofounder of Rescue Dogs Rock, an organization that helps abused and neglected dogs, told The Dodo.
But Silverstein was in New York, and Alexa the dog was dropped off at a shelter in Texas. So Silverstein enlisted the help of Leslie Ysuhuaylas, a Texas-based volunteer for the rescue group.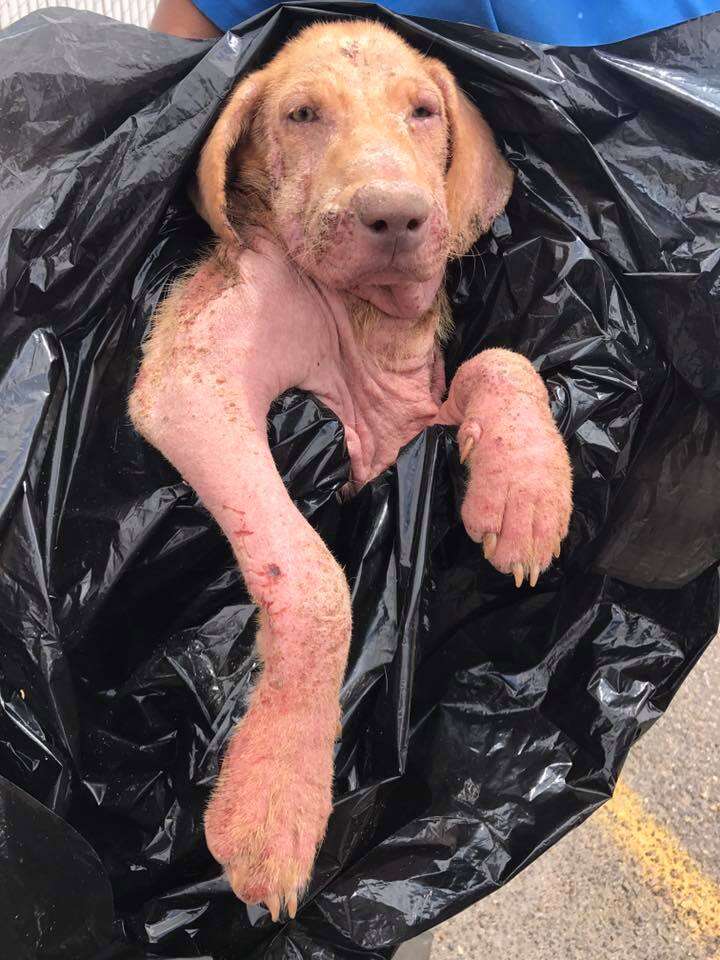 Ysuhuaylas went to pick up Alexa as soon as she could, and tried to get the story straight about what happened to her.
"A lady said she found her near her house, so she was most likely dumped," Ysuhuaylas told The Dodo. "The lady said she was caring for her and that she bathed her, but she was covered in fleas when she was surrendered. She came in a garbage bag that was sticking to her raw skin."
Alexa had demodex mange, which is caused by mites that live in a dog's hair follicles — and her case was particularly bad.
"Her skin was very, very raw," Ysuhuaylas said. "Literally anything she would touch would make her skin bleed."
Ysuhuaylas doesn't know how Alexa contracted mange in the first place, or even who owned her. But she's sure about one thing — Alexa had been neglected over a long period of time.
"This didn't just happen overnight," Ysuhuaylas said. "This takes months to happen, especially with a severe case like this."
Ysuhuaylas drove Alexa to a vet in Dallas, where she's been getting around-the-clock treatment for her mange. Even so, Ysuhuaylas wasn't sure if Alexa would make it.
"Most dogs die when they get [mange] that severe," Ysuhuaylas said.
But Alexa has been fighting hard to survive — and winning the battle.
"She's a very strong-willed girl," Ysuhuaylas said. "She's very trusting and she's enjoying the treatment and care that she's getting. We're hoping that once she starts feeling better, she'll come out of her shell, and start playing and being a regular puppy."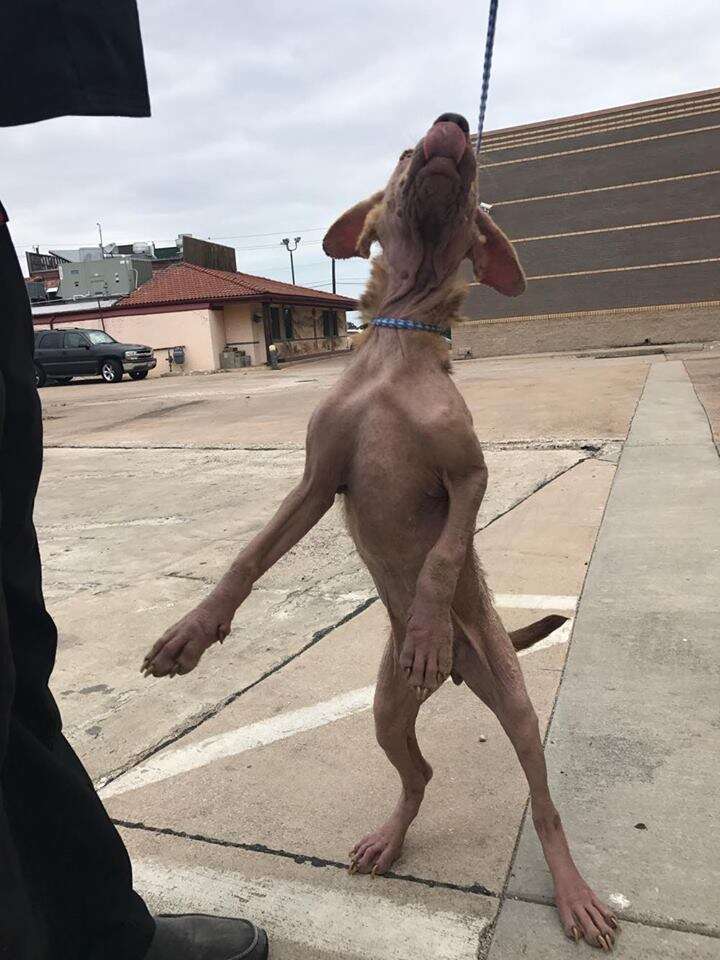 And when she does feel better, Silverstein knows she'd make a great family dog.
"She's doing very well, considering she's completely hairless and her skin is still very raw to the touch," Silverstein said. "Our vet says she's got an amazing personality and is great with everyone. She likes other dogs and ignores the resident cat."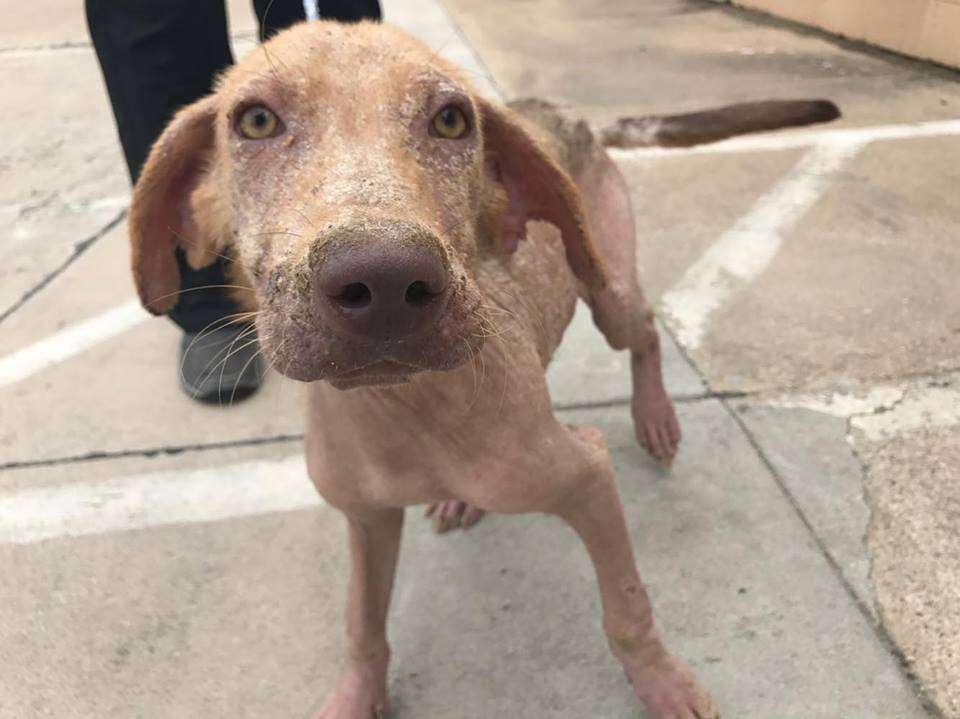 Alexa will remain in medical boarding for several more weeks, but once she's fully recovered, she'll be looking for a forever family. If you're interested in adopting Alexa,
contact Rescue Dogs Rock NYC
. You can also help the organization by
making a donation
.