Dog Left Tied To Tree Gave The Biggest Smile To Rescuers
He's the sweetest boy — so let's find him the best home 💪
As a group of road workers were collecting trash along a highway in Dutchess County, New York, they suddenly heard barking. They were basically in the middle of nowhere, and couldn't imagine why a dog would be wandering around there. Still, they knew they had to investigate, and so they followed the barking — and found a dog tied to a tree, deep in the woods away from the highway.
The workers were shocked to find the poor dog tied to the tree, away from where anyone could have spotted him, and he was just as shocked — and overjoyed — to see them too.
"He was very happy and excited to see anyone," Lynne Meloccaro, executive director of the Dutchess County SPCA, told The Dodo. "He had been there for quite a while in 100-plus [degree] weather. He's clearly got a strong will to live."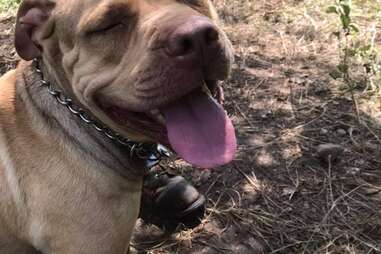 After the New York State Police were contacted, the very excited dog was taken in by the Dutchess County SPCA, who decided to name him Pesci. The staffers there were dumbfounded by how anyone could have abandoned such a happy, upbeat dog. Even after everything he'd been through, he was so thrilled to meet all of his new friends, and didn't seem to be scared of people one bit.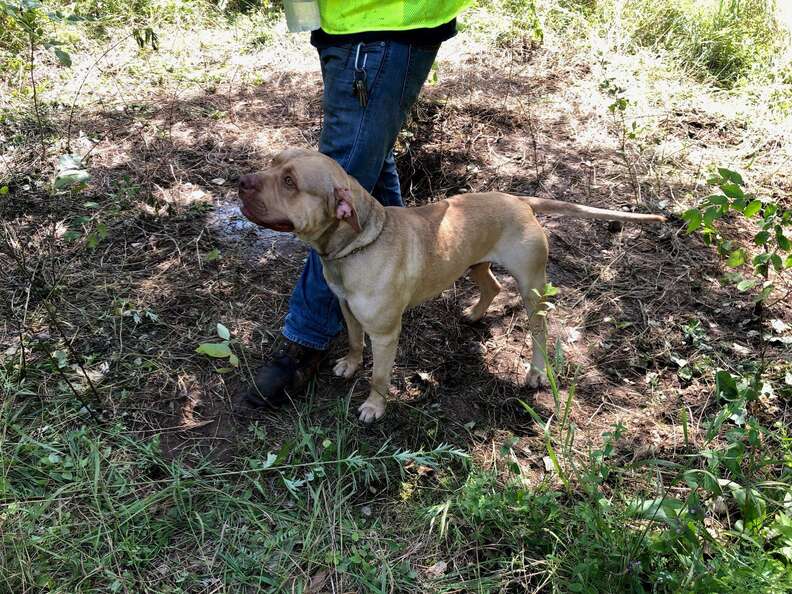 "He is a very sweet soul," Meloccaro said. "He's happiest when he's with people — he loves to play and get cuddles."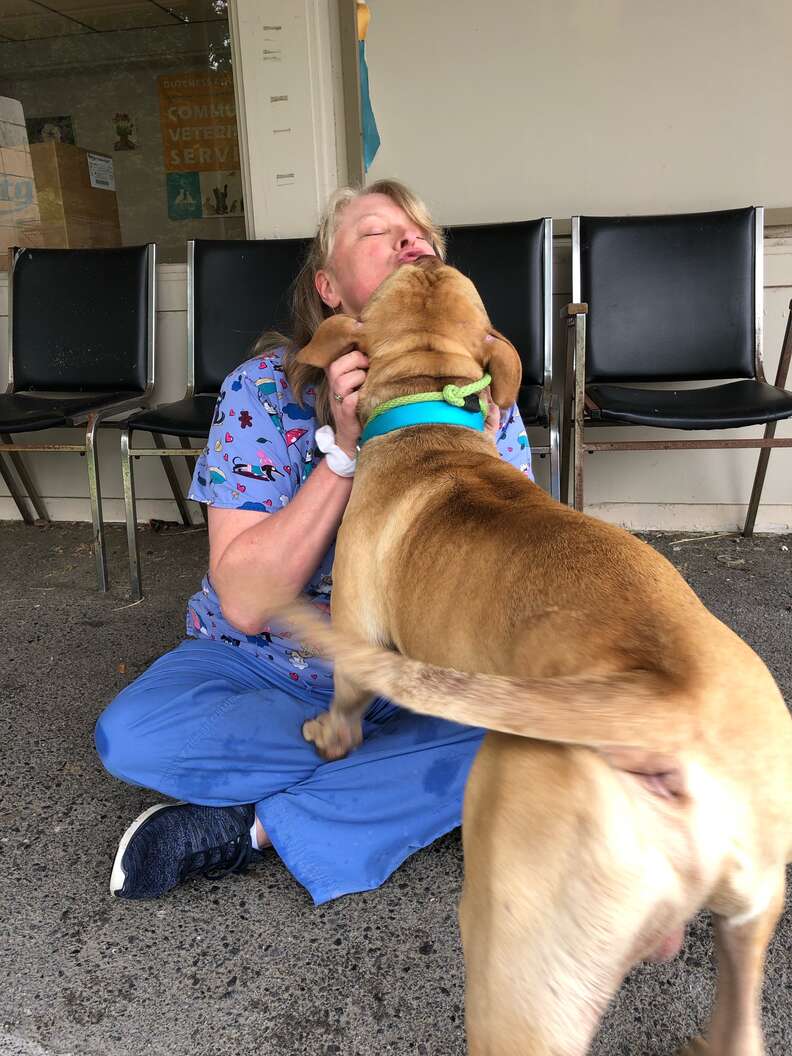 Besides being dehydrated, Pesci was surprisingly healthy. He's now thriving in the care of all his new rescue friends, and simply can't get enough of all the love and attention he suddenly has. The police are now actively investigating how he came to be abandoned, so they can hold whoever did it responsible.
"That he was so far off the road suggests that whoever put him there did not intend for him to be found easily," Meloccaro said.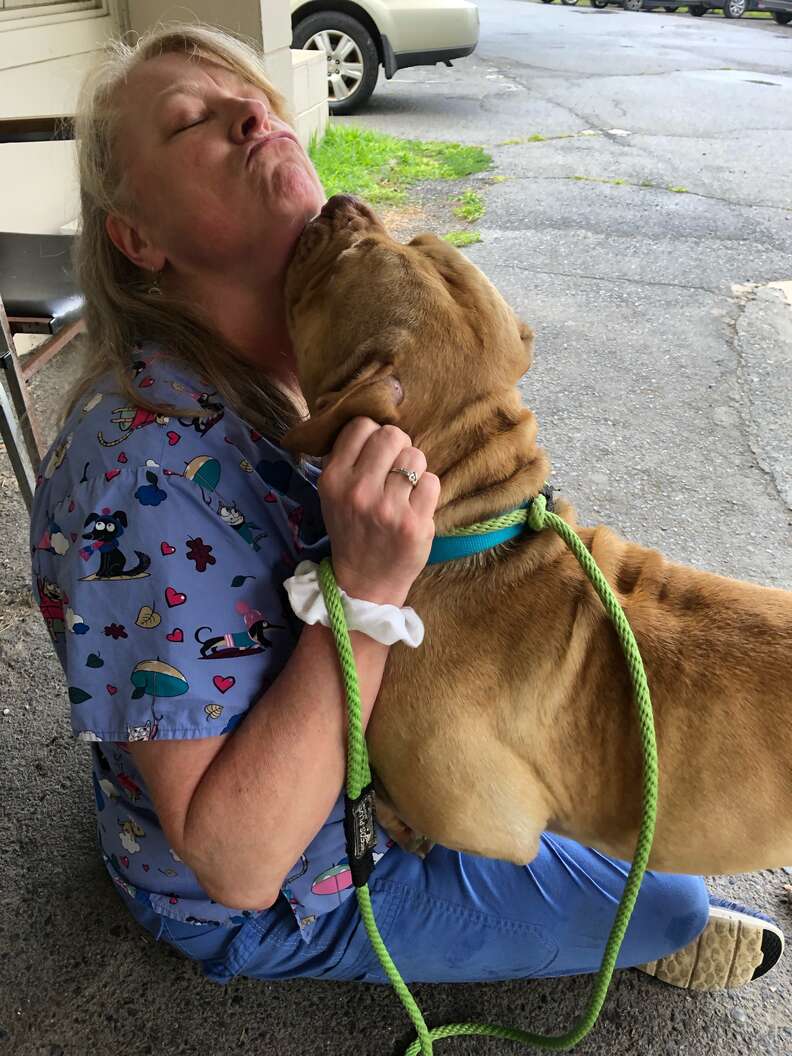 Luckily, Pesci is safe now and is already so loved, and the shelter has a feeling he won't have to wait long before he's adopted into the best forever home.
"He will be ready for adoption very soon, and given the public interest in this case, I think he will find his forever home in a shorter amount of time than he spent tied to that tree," Meloccaro said.