Skinny Pit Bull Was Abandoned Outside Shelter — In A Birdcage
"She wouldn't even hold her head up — she was just so sad."
One morning in late May, the staff at Animal Aid, a shelter in Oakland Park, Florida, arrived to find a birdcage sitting outside the door. There wasn't a bird inside, but a skinny, scared-looking pit bull.
The dog had likely belonged to someone, but she'd been badly neglected. She had a severe case of demodex mange, and her skin was covered in tender sores. It also looked like she'd had multiple litters of puppies.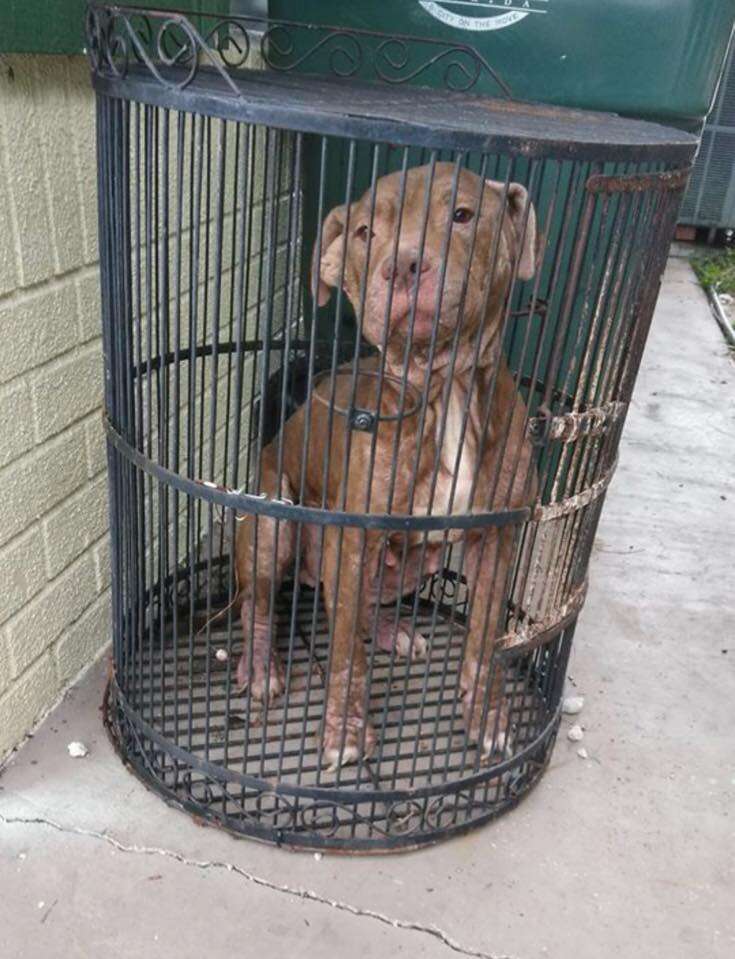 Vlasek also couldn't fathom how someone even managed to put the dog into the cage. "It's like a parrot cage," she said.
Vlasek got in touch with Animal Aid, and asked if she could take the dog into the care of Saving Sage. Once Animal Aid had agreed, Vlasek went to pick up the dog, who was named Birdie, that same day.
The next thing Vlasek did was take Birdie to the vet for a full checkup. The pit bull, who is estimated to be about 3 years old, turned out to have allergies to dust mites. She also had a staph infection from the sores covering her skin, which the vet immediately started to treat.
Vlasek suspects that Birdie's health problems are why her former owner abandoned her.
"I would say that the reason the majority of people leave their dogs is because they can't properly care for medical conditions," Vlasek said. "For people who don't have enough money, it can be almost overwhelming."
Birdie may have had a lot of ailments, but Vlasek describes her as "perfect."
"She's always just so grateful and happy for attention and love," Vlasek said. "With that skin condition that she had before, she smelled really bad ... so I assume that she was looked at as if she was gross. We didn't really care — we loved her anyways. And we love her up and hug her, and she's just so grateful to be with people, and have attention and to be with other dogs. So she's pretty perfect."
Birdie currently lives with her foster mom, Amanda Trainer, while she waits for a forever home — and Birdie is loving every minute of her new life.
"Birdie is a very sociable and playful dog," Trainer told The Dodo. "She lives with me and my three other dogs and she also does well around my 3-year-old nieces."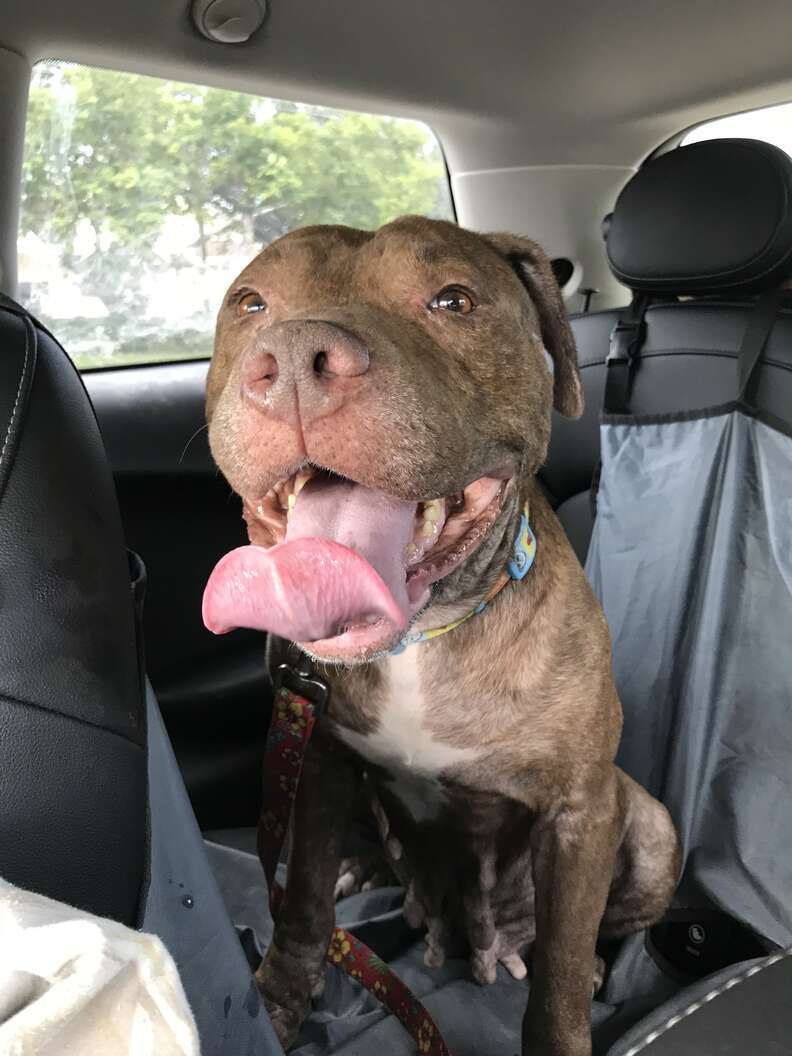 "She loves chew toys and has a strong jaw and will chew through toys very fast," Trainer added. "If she isn't play-wrestling with my other pit bull, she is laying by my side. She is what I like to call a 'velcro dog' who does not like to be away from her humans. She is also very food-motivated and can be easily trained with positive reinforcement. She will be great pet for a family."