Dog Gets A Party For Her First Birthday — With All Of Her Best Friends
There was cake, toys and a special salad for her lizard brother 🎉
When Marvel the French bulldog was about to turn 1, her mom decided to throw her an awesome first birthday party, complete with treats and games. And, of course, all of her best friends, who also happen to be her siblings — two other dogs, a cat and a lizard.
Despite their differences in age and species, Marvel and her siblings all get along wonderfully, and they all wanted to be a part of celebrating her special day.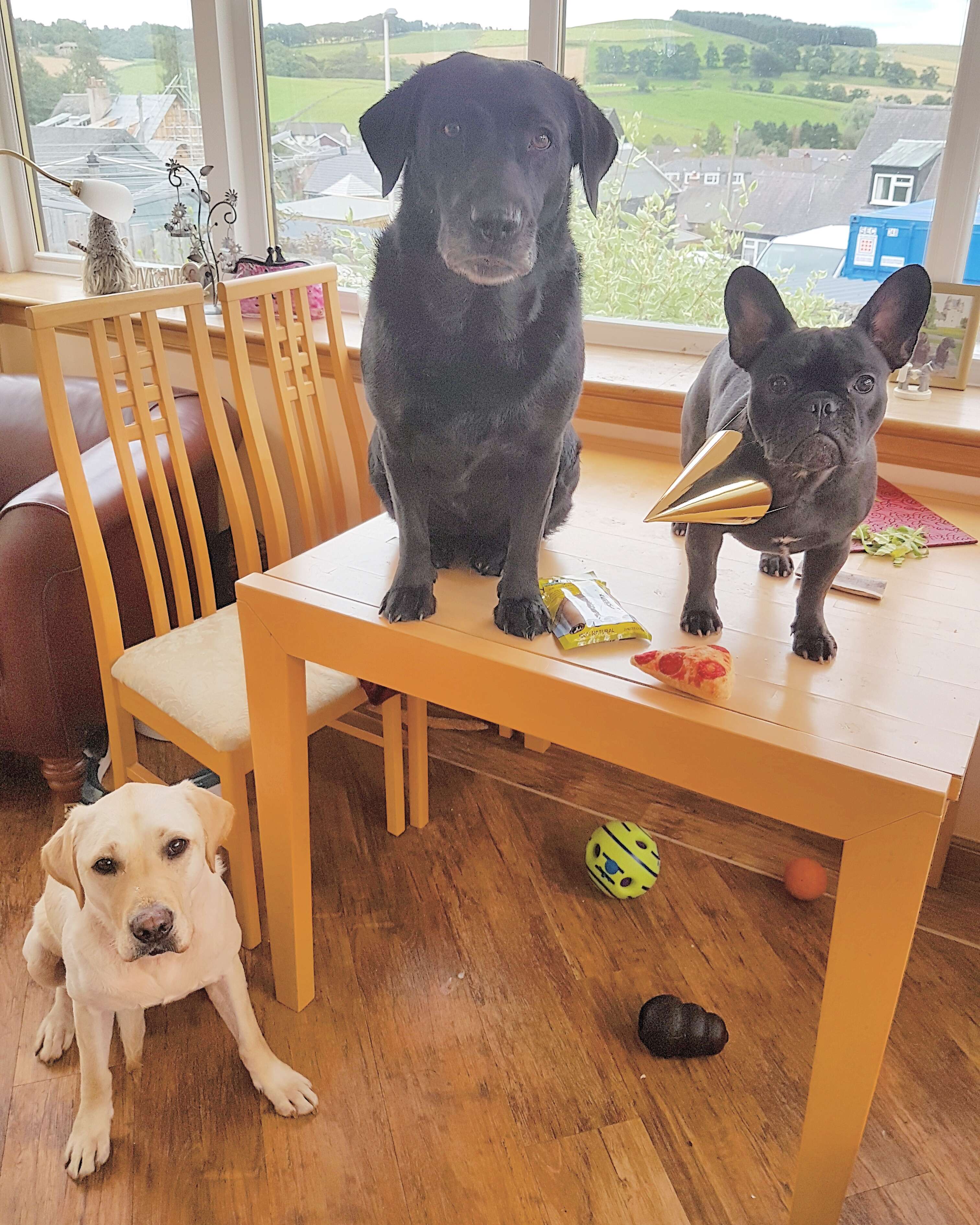 "Skye is the black lab and she is 6 years old," Emma Bias, the crew's mom, told The Dodo. "Neave is the yellow lab and she is 3 years old. Espurr is the cat and she is 1 year old. Sparrow is the bearded dragon and he is 4; he is the only brother in the group. They all love each other very much. The sisters love to play and cuddle together."
At the party, Marvel got lots of presents, including treats and a squeaky pizza toy. She and her sisters also ran around the yard a lot, playing fetch and tug of war, while their brother watched from the sidelines.
Of course, the staple to any successful party is good food …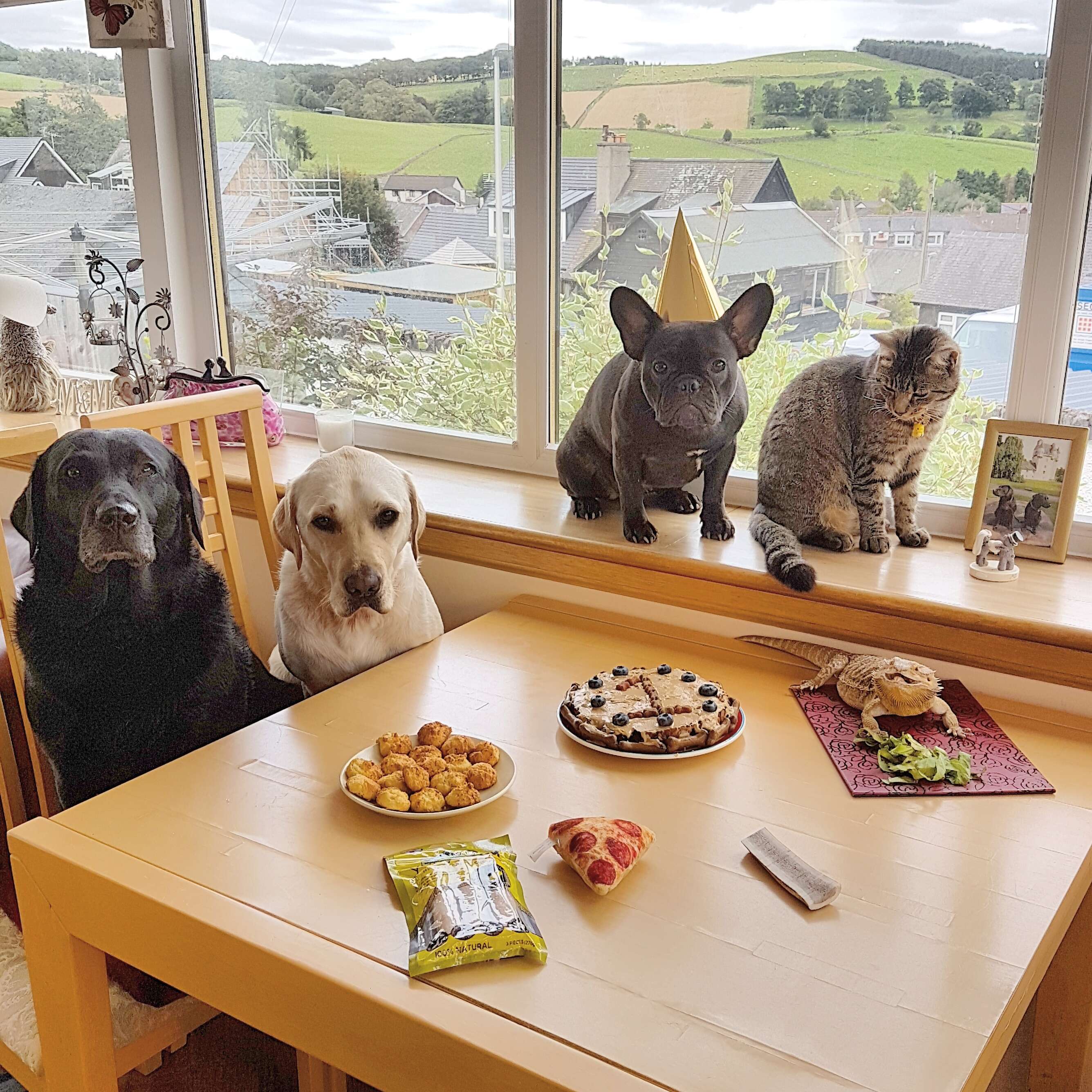 … of which there was PLENTY.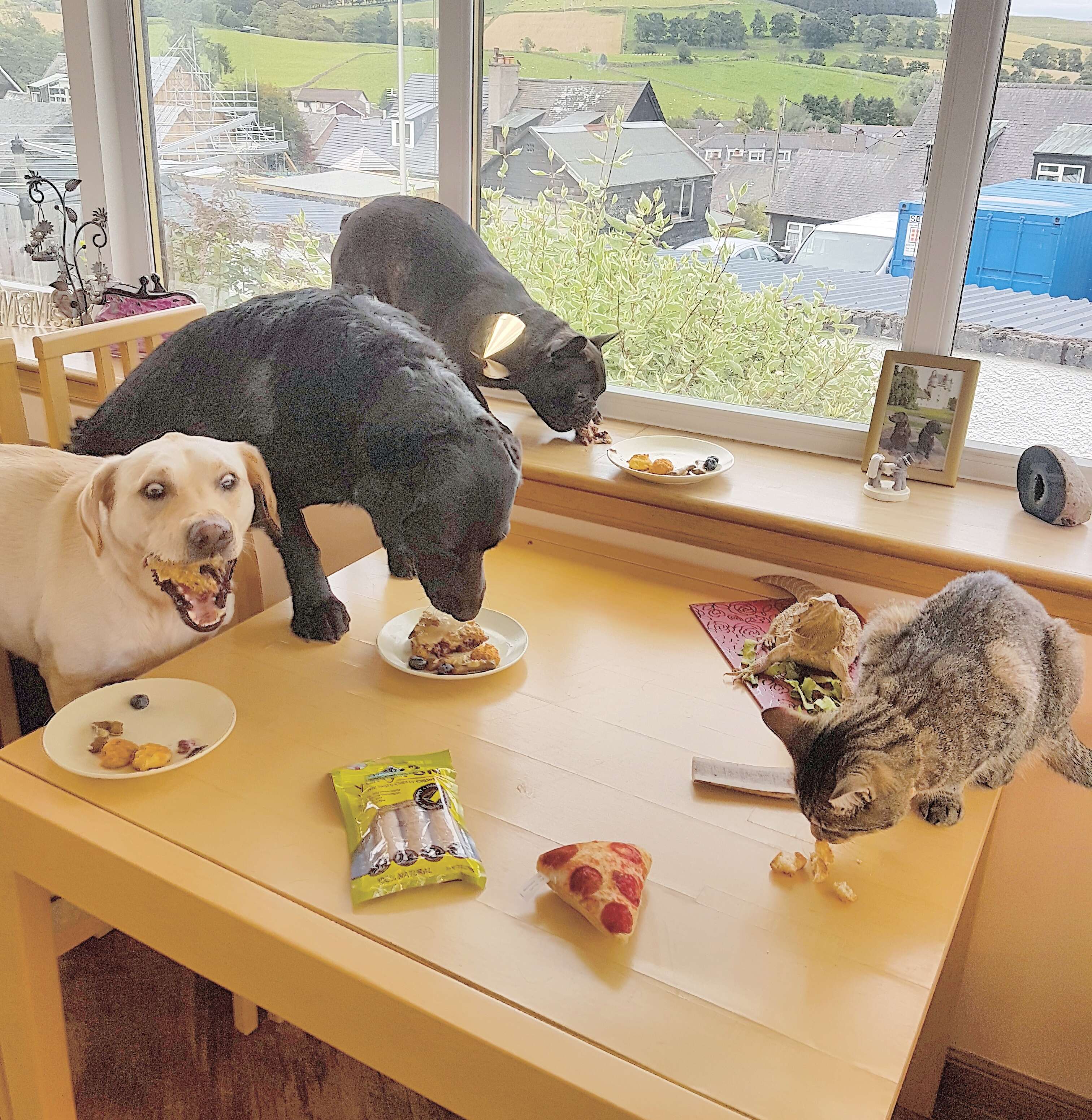 "I made a homemade dog-friendly cake which was made of oats, carrots and blueberries with peanut butter icing," Bias said. "I made cheese and chicken biscuits, and I left out salad for the bearded dragon."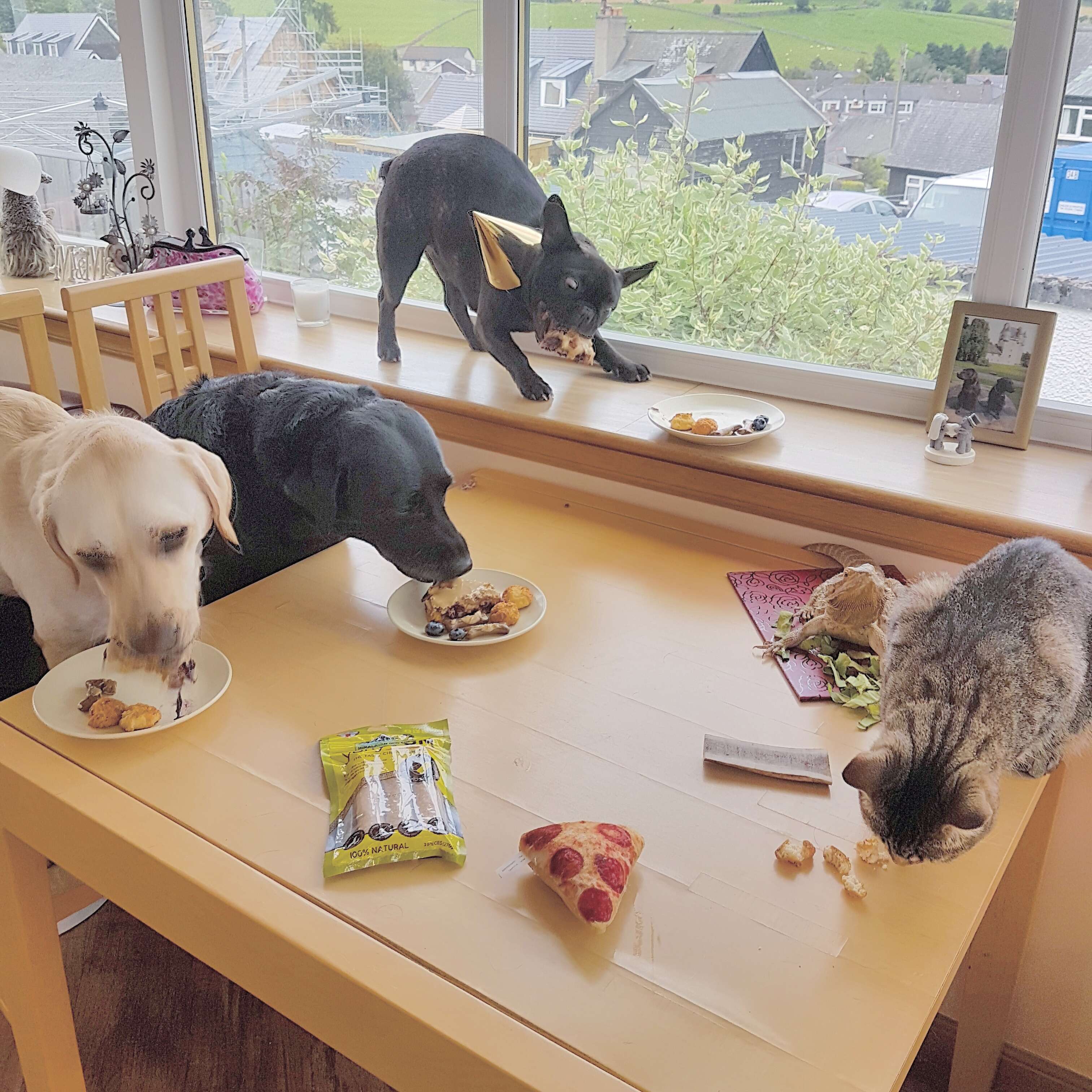 The treats were a huge hit, and all the siblings loved sitting around (or on) the table together, enjoying their treats and celebrating Marvel's first year of life.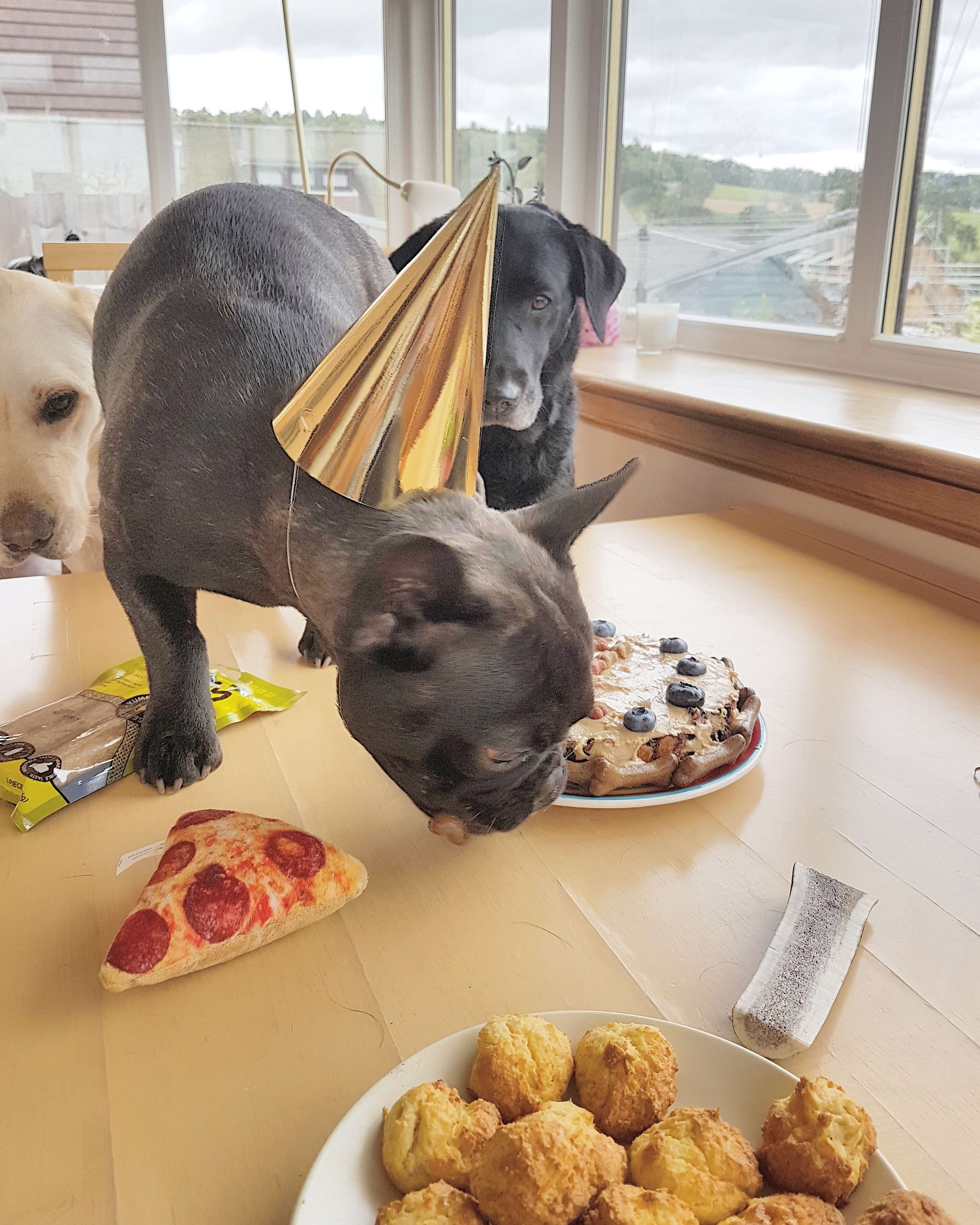 The party lasted for around two hours, before everyone crashed from too much fun. The party may be over, but luckily this group of best friends gets to play together any time they want, and will have lots of occasions to celebrate again in the future.