Sick Dog Gets A Special High Chair To Help Him Eat
It helped him put on weight and stay healthy — and now he doesn't even need it anymore
Patch's former family abandoned him at a vet practice when he was extremely sick and emaciated. He was taken in by the RSPCA, which tracked down the family and discovered that he also had a sister named Lulu, who sadly passed away from starvation.
"They were walking skeletons and their owners just sat there and did nothing," Rachel Hayward, an inspector with the RSPCA, said in a press release. "They kept them locked inside their flat, hidden away from view and watched them slowly die."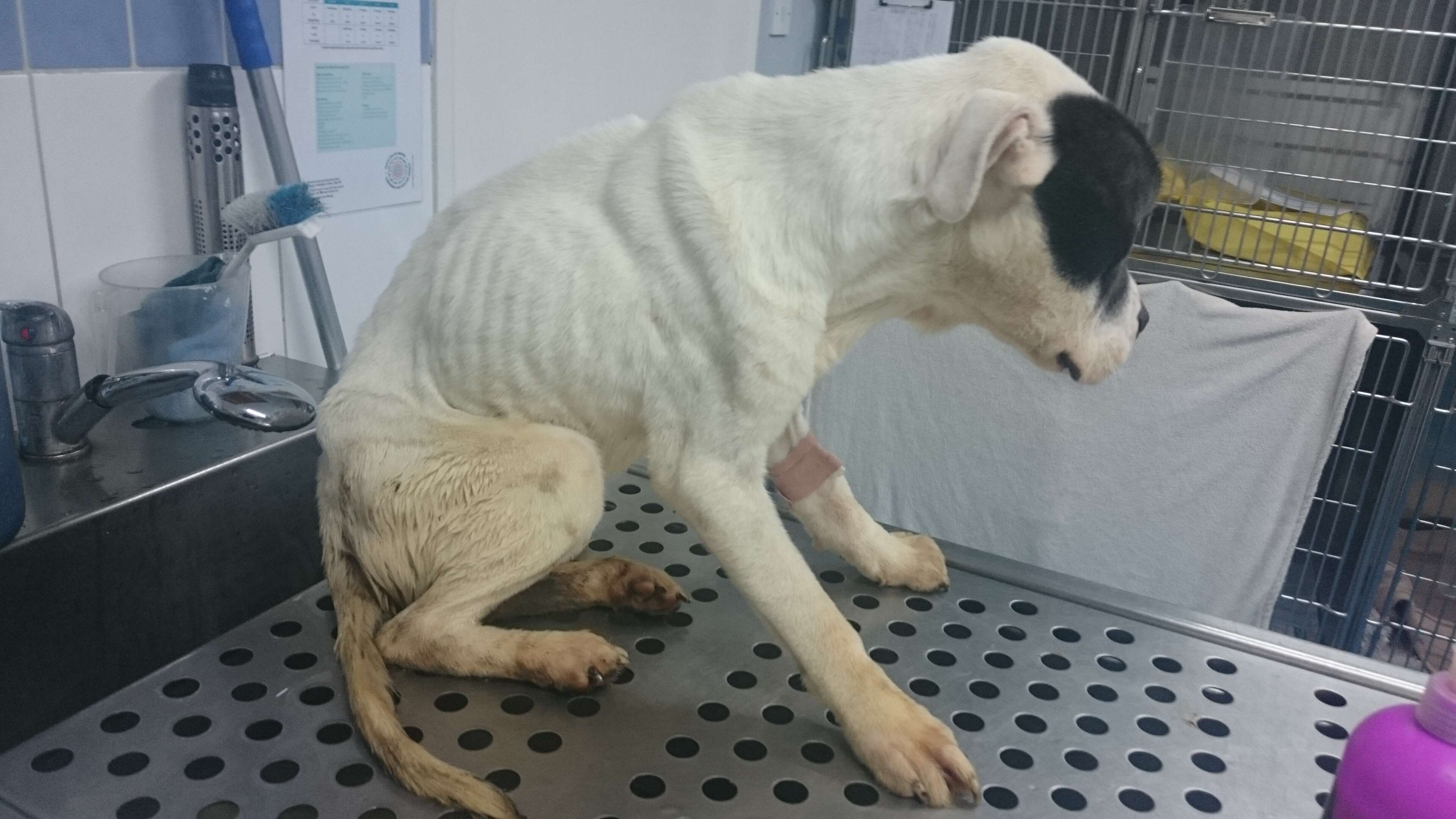 As Patch settled in at the RSPCA's Southridge Animal Center, staff quickly set about trying to make him healthy again — but soon realized there was another reason he had been so skinny.
After examining him, staff discovered that Patch had a condition called megaesophagus, where the esophagus doesn't function properly and therefore it's much harder to get food into the stomach. Poor Patch weighed half as much as he was supposed to, both because he was starved and because he couldn't eat the same way most dogs could. Shelter staffers began working around the clock to bring Patch's weight back up to a normal place …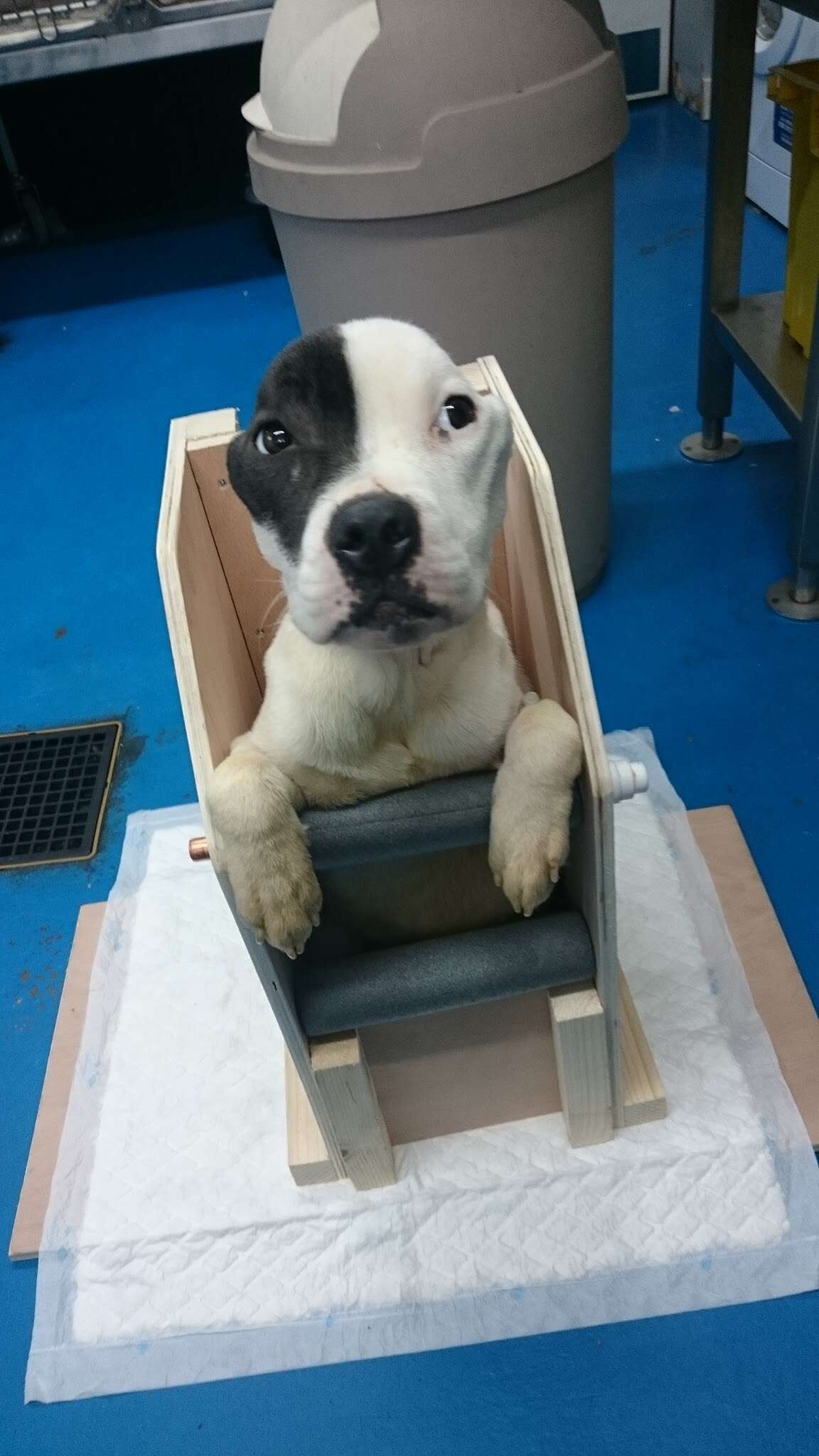 … and began feeding him in an adorable high chair, to keep him sitting up straight in order to help him keep his food down.
Everyone assumed that Patch would always need to be fed that way, and thus needed a family who understood his special eating routine and all the quirks that came with that. Staff at the shelter were worried he may never find that special person — until a woman named Lulu came along.
Lulu Jenkins, who has the same name as Patch's sister who passed away, met Patch and immediately knew that he was meant to be a member of her family. She already had six rescue dogs, plus a plethora of other animals including horses, donkeys and alpacas — so she was familiar with all ranges of needs. She decided to adopt him, more than prepared to stick to his special feeding routine — until tests revealed that Patch's condition had miraculously gotten much better, and he no longer needed a high chair in order to eat.
Everyone was shocked by how much Patch had improved, and the shelter staff was able to send him off to his new life knowing that they had helped him heal more than they ever could have imagined. Now, Patch is absolutely loving his new life with his mom and all of his siblings, and is a far cry from the skinny, scared dog who first arrived into the care of the RSPCA.
"Patch is doing absolutely amazingly and his recovery is a real miracle," Mona Jorgensen, deputy manager at the Southridge Animal Center, said in a press release. "We're so pleased he can now lead a happy and healthy life; he is a truly lucky hound."