Dog Takes Dad's Truck For A Spin And Causes The Most Adorable Accident
"Nobody was mad at Elvis. Everyone was just dying of laughter" 😂
Nobody's perfect — though this dear old dog named Elvis certainly comes pretty close.
But sometimes even saints make mistakes.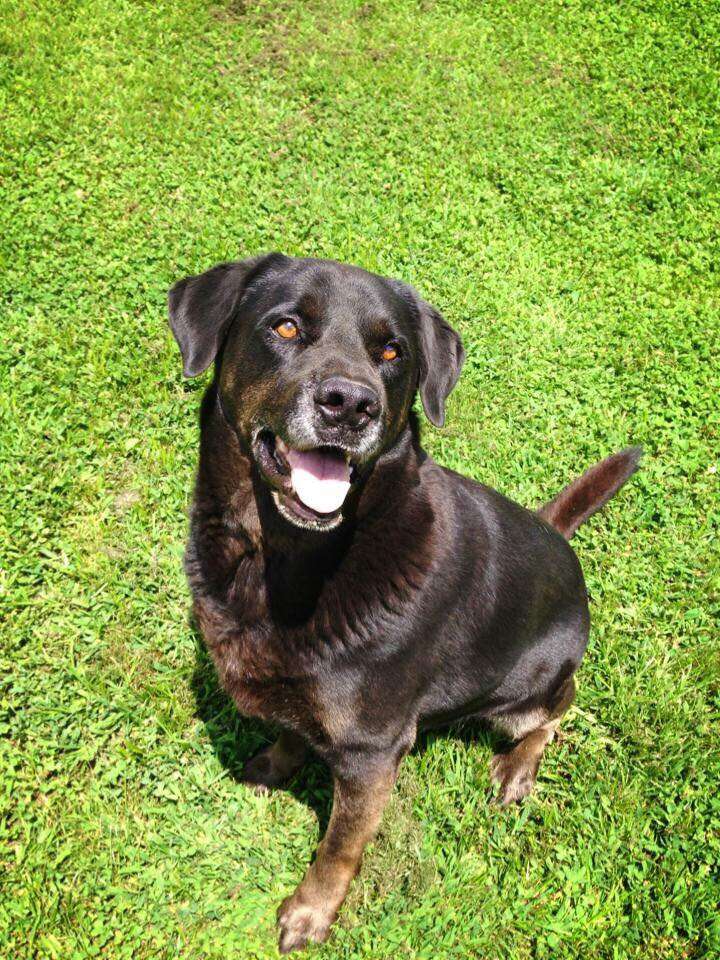 Elvis, who's 13 years old, lives in Kentucky with Paul Shearn and his family. They've been best friends since Elvis was a puppy, and Shearn couldn't be happier to have him in his life.
"He's been the best dog," Shearn told The Dodo. "I guess you could say he's me and my wife's first child. He's just a great dog."
Recently, however, Elvis did something not so great.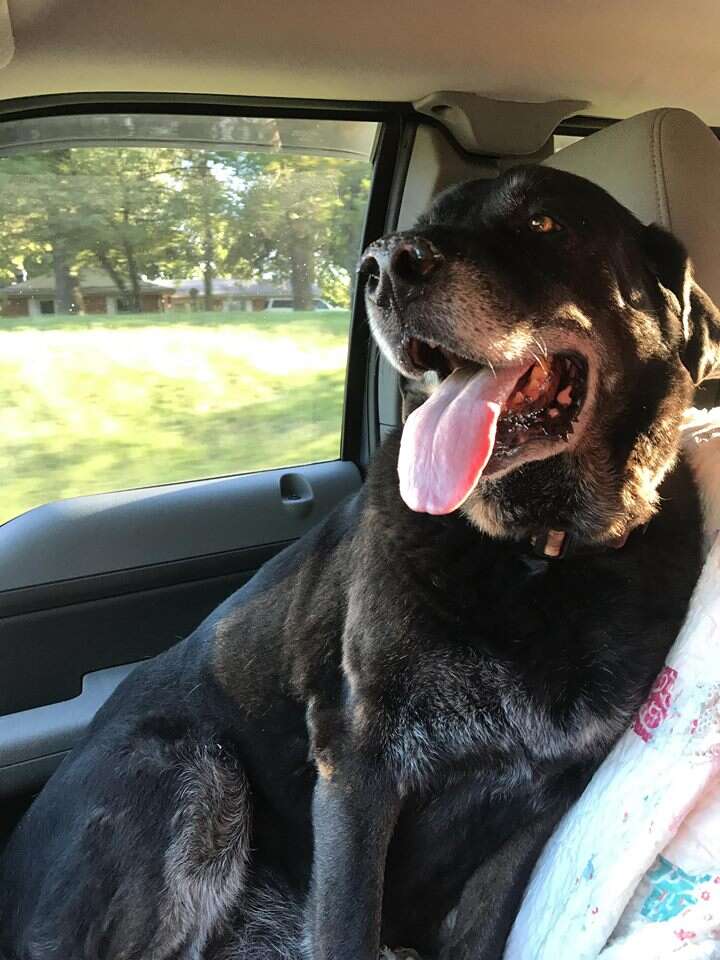 Over the weekend, Elvis and Shearn in Shearn's truck on a road trip to his grandparents' farm, where they'd be setting up camp before being joined by the rest of the family. Along the way, Shearn needed to stop off momentarily at a grocery store.
"Since Elvis isn't a service dog, I left him in the truck with the engine running and the air conditioner on," Shearn said. "I told him, 'Elvis, don't do anything crazy. Just chill and hang out here for a minute. I'll be right back.'"
Well, Elvis did do something crazy — he went on a brief, ill-fated joyride.
"After buying the groceries, I walk out and see a police officer driving in front of me," Shearn said. "As I walk to my vehicle I realize I'm following the officer. I thought, 'Where's he going?' Then I see my truck."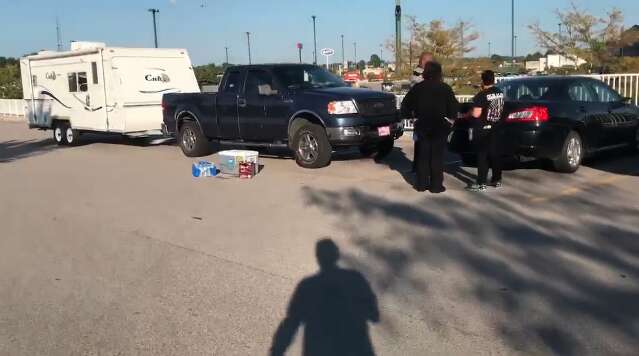 Shearn had parked his truck several spots away from the nearest vehicle, but now saw that it had moved — and crashed into a parked car. The cop had been called to investigate, only to find a smiling Elvis behind the wheel.
"I was so confused," Shearn said. "The officer looked at me and said, 'I bet your dog, somehow, someway, knocked the truck into drive.'"
Turns out, Shearn had brought along some fat to season his grandparents' cast-iron skillet and had left it on the dashboard. Evidently, in an attempt to sneak a taste while Shearn was out of sight, Elvis set the truck on its collision course.
No one, not even the other car's driver, had the heart to get upset, though; their reaction was quite the opposite: "Nobody was mad at Elvis," Shearn said. "Everyone was just dying of laughter."
Here's video of the aftermath:
Fortunately, the damage was minor, and Shearn has insurance. But it was almost as if the little canine-caused accident had actually been a day brightener for all involved, including the "victim":
"We exchanged information, and just laughed and shook hands," Shearn said. "I told him, 'I'm documenting this, so you'll have proof when you tell your friends about what happened.'"
Not even the dog behind it all was bothered.
"Elvis wasn't regretful," Shearn said. "He just looked at me like, 'What's the big deal, man?'"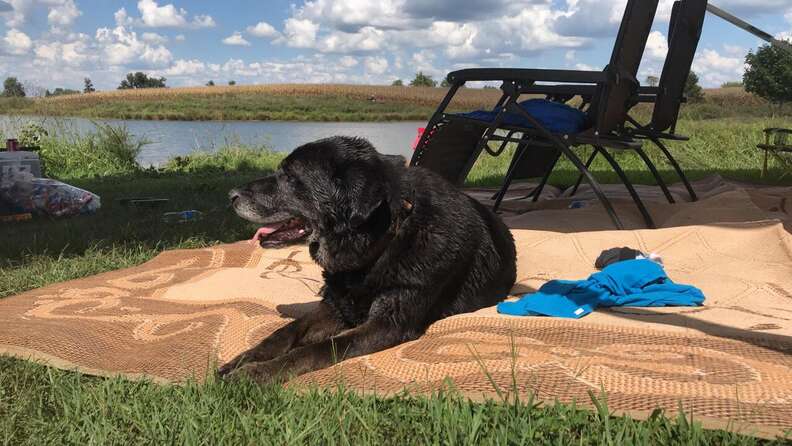 After the incident, Elvis and Shearn continued on their way, finishing off the weekend in the great outdoors. Though he doesn't plan on letting the dog drive again, Shearn said Elvis will forever be his road trip buddy despite his recent accident.
"He'll always ride shotgun. There's no doubt about that. He loves it," Shearn said. "I can't deny him that pleasure."