Dog Sees Halloween Skeleton And Decides To Prank His Sister
"She was staring at him like, 'Get out!'"
Stoli only joined his family a few months ago, and hasn't experienced Halloween with them yet. His family loves to decorate the house with all sorts of spooky decorations — and when Stoli saw them for the first time, he had the best idea.
One of the decorations was a giant dragon skeleton, bigger than all of the dogs in the family combined. Stoli immediately began to investigate it, and realized it was big enough for him to jump up and climb inside.
Since he was annoyed with his sister Tequila, Stoli decided to hide inside the skeleton to get away from her — and to play the funniest prank on her at the same time.
As soon as he hopped up into the skeleton and settled in, his family noticed him and couldn't stop laughing. Stoli is the tiniest, least scary-looking dog around, and peeking out through the chest of the dragon, he looked absolutely ridiculous.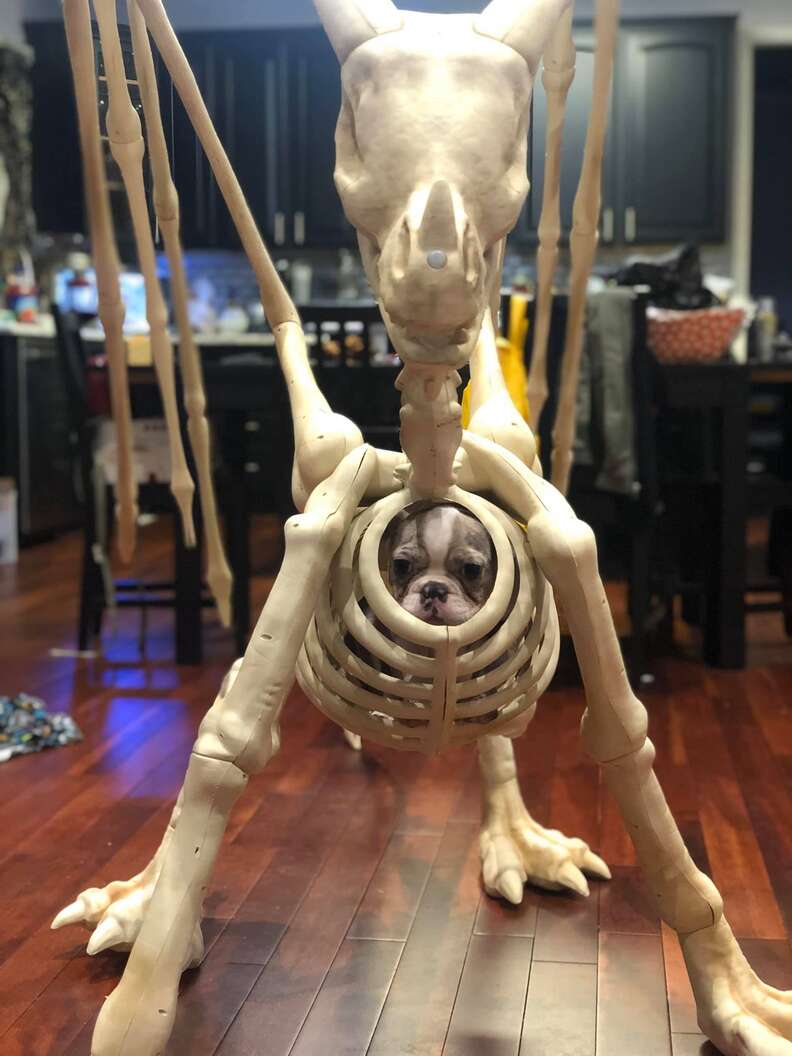 "He was in there for a while. I honestly thought he was stuck at first," Nikki Lennarson, Stoli's mom, told The Dodo. "[I] was confused how he got into it until I saw him climbing back up!"
Tequila was asleep when Stoli first climbed into the dragon, and when she woke up, she got the shock of her life.
"Tequila didn't hear him so [she] had no clue he was inside until she must [have] caught his movement of his head popping through the rib cage," Lennarson said. "She was staring at him like, 'Get out!'"
Eventually, Lennarson decided to move the dragon skeleton out of the dogs' reach, as she was worried they might end up getting stuck in it or knock it over too many times. Stoli was sad to see his friend go — but quickly found another decoration to befriend instead.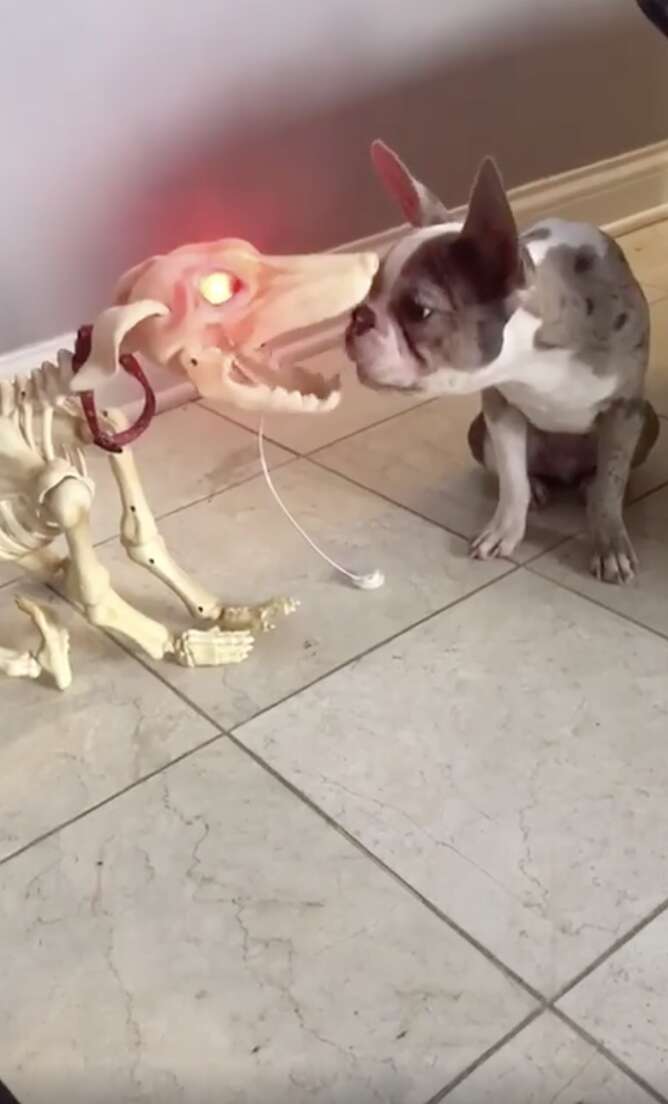 So far Stoli is loving life with his new family, and it seems as if Halloween is definitely going to be his favorite holiday.