Cat And Dog Finally Decide To Be Friends — After 13 Years Of Living Together
"I don't know how much time Coco has left ... maybe Mittens can sense that or something."
Coco and Mittens both joined their family when they were very little, within a few months of each other. They're both very sweet and love everyone in their family very much — but for the longest time, they absolutely refused to be friends.
"Coco is the typical loyal Lab, very sweet, very gentle," Tom, Coco and Mittens' dad, told The Dodo. "Mittens is a fussy cat, thinks she owns the place, loves to make a racket and boss you around, but then loves to cuddle and be super sweet when she feels like it."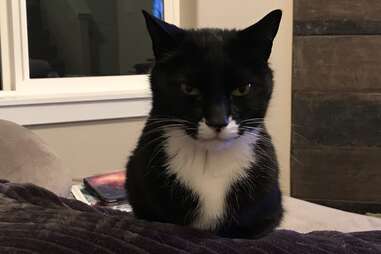 Despite the fact that Coco and Mittens both loved to cuddle with everyone else in their house, they simply refused to do it with each other. Their family figured they'd grow to like each other, but when a decade had passed with no progress in sight, they accepted that it was probably a lost cause.
While many cat and dog siblings are the best of friends, Mittens and Coco were determined to stick to the stereotype of refusing to get along. For 13 years, they pretty much ignored each other — until one day, their dad walked into the room and found an incredibly shocking sight.
Mittens and Coco had decided to cuddle with each other.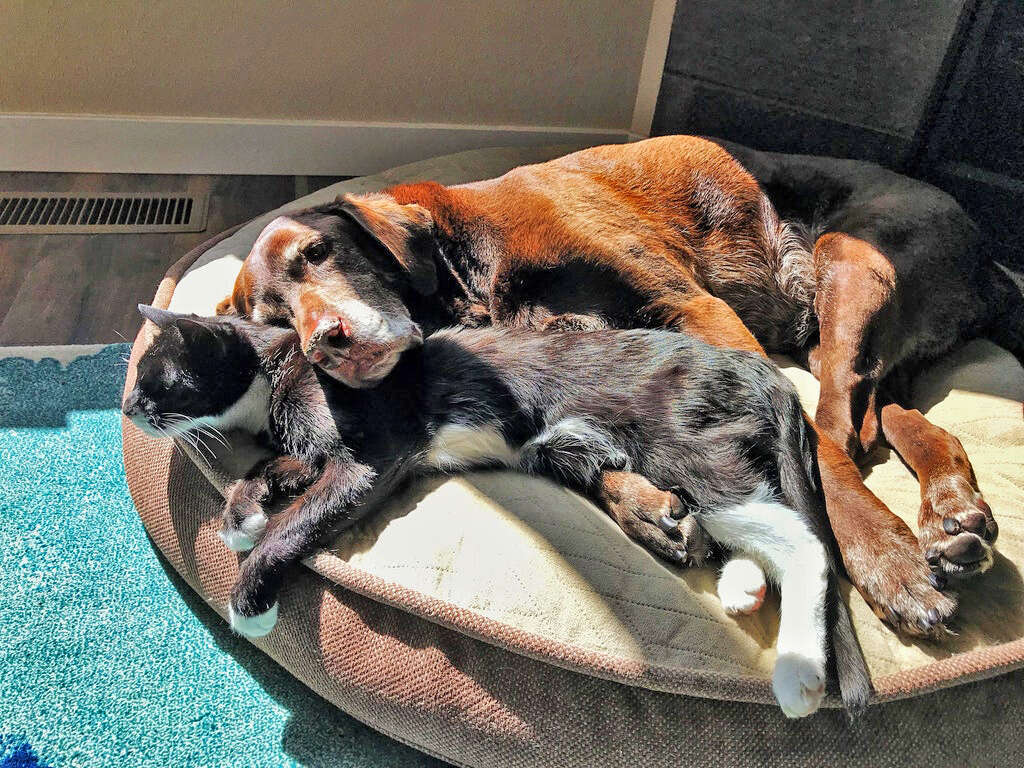 The sweet sisters, who had kept their distance from each other their entire lives, had finally decided to put aside their differences and love each other, for however long they each had left.
"I don't know how much time Coco has left, she's slowing down drastically and showing serious signs of aging. Maybe Mittens can sense that or something," Tom said. "They cuddle for a few hours at a clip. It's fairly common now, once or twice a day usually."
Now, Coco and Mittens love to cuddle together, and even when they don't feel like snuggling up super close …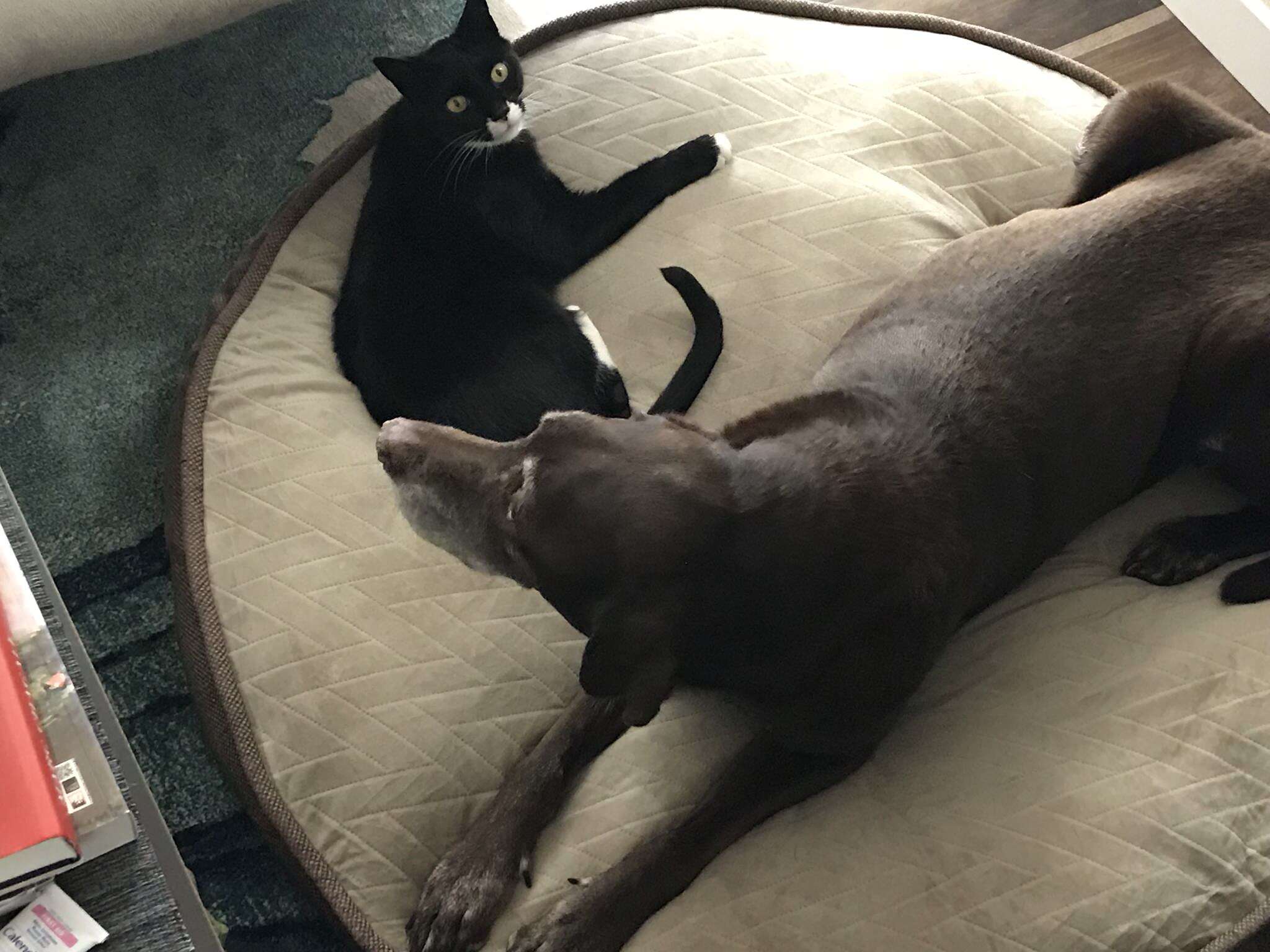 … they just love being near each other, like sharing the same bed for a quick nap …
… or bugging Dad to get up and give them some treats.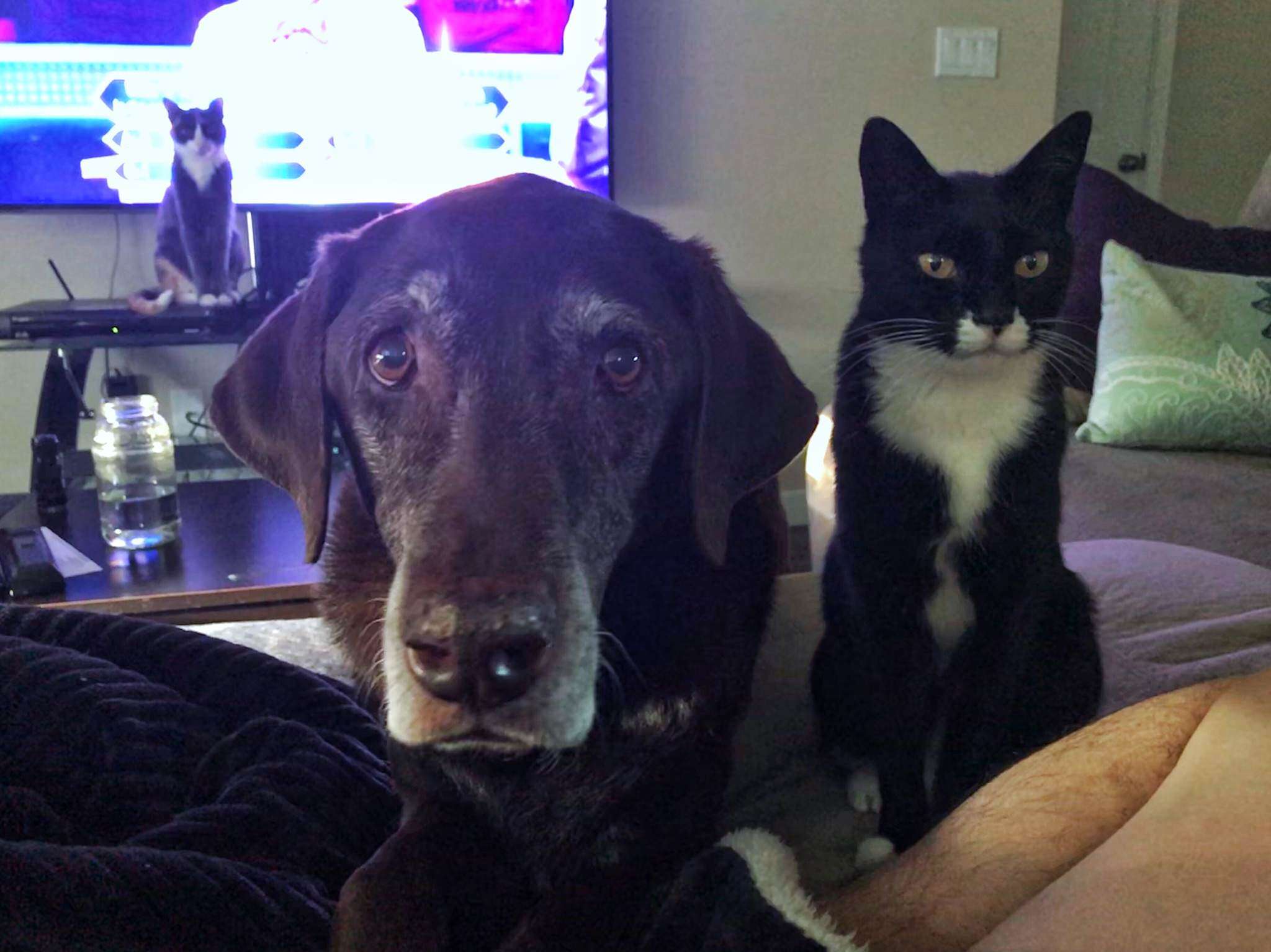 After so many years, it seems Coco and Mittens finally forgot why they had initially chosen not to be friends, and have decided to live out their golden years as pals instead.
Thinking about adopting? Then meet Dodo Adoptbot, an interactive guide for new pet parents. Get
started on Facebook Messenger
or text HOME to 38349.