Geronimo was rescued in December 2015 after a concerned neighbor filed an urgent animal cruelty report after seeing the horrendous conditions he was being kept in. When rescuers arrived at the home, poor Geronimo was found locked inside a crate outside in the snow, with very little room to move around and no way to keep warm. He was emaciated and starving, and rescuers were worried that after everything he'd been through, he might not make it.
Luckily, Geronimo was taken in by the Humane Society of Summit County (HSSC) in Ohio just in time. On top of everything else, he was suffering from a potentially fatal heartworm infection, but was able to receive treatment as soon as he was in the care of the rescue, which saved his life. His knees and legs were also in poor condition from being crated for so long, so he underwent bilateral knee surgeries.
All of his issues took a great deal of time to recover from, and so for a while he wasn't able to be put up for adoption. Instead, he relaxed in the care of HSSC, dreaming of the day when he would finally find the perfect forever home of his own.
After his long wait, Geronimo was well enough to be put up for adoption. He was finally adopted by a loving family earlier this month and all seemed well — but unfortunately, Geronimo was recently returned to the shelter as it wasn't a good match, and has now begun the wait for the perfect family all over again.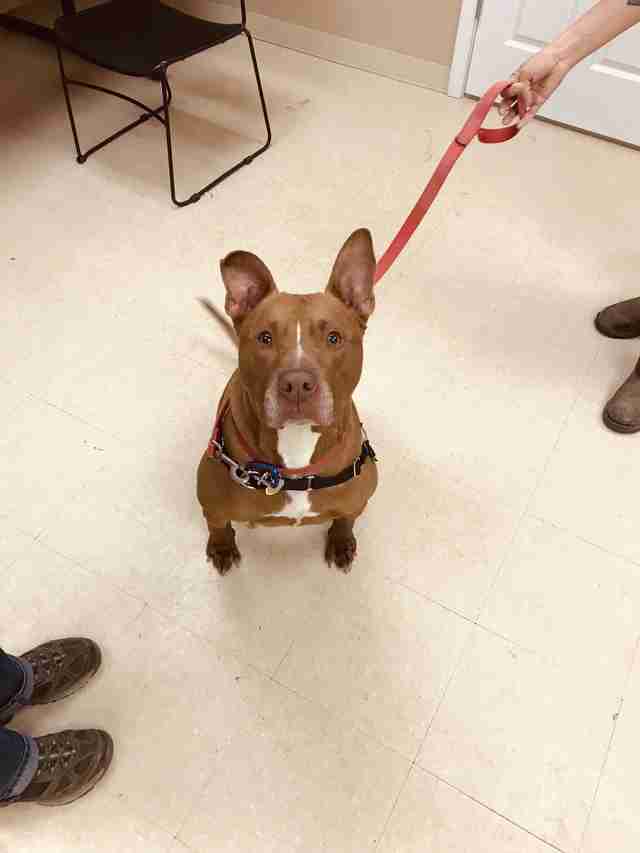 "The match was not perfect for the family and they made the tough decision to return him," Diane Johnson, president and CEO of HSSC, told The Dodo.
Geronimo has now been in the care of HSSC for over 1,145 days. While all of his friends at the shelter really, really want to find him a new home, they also know that it needs to be the right match, and are hoping that the next family who falls in love with Geronimo will be the absolute perfect fit for him.
"We support the adopter in the return and want to make a perfect match for Geronimo, so the search continues," HSSC wrote on its Facebook page. "We would love your help again to spread the word about our handsome boy and help us find the person he has been waiting over three years to meet! He is looking for an adult-only home and would be best as the only four-legged family member."
While everyone is bummed that his first family didn't work out, everyone who knows Geronimo knows that he would make the perfect addition to any family. Geronimo and his friends at the shelter are willing to wait for the best possible match, and are hopeful that that will happen very, very soon.