Sweet Dog Has Been Collecting Stuffed Animals For The Past 10 Years
She takes one with her everywhere she goes.
Alli was adopted into her family when she was just 5 months old, and not long after that, her mom gave her her very first stuffed animal: a lobster named Leroy. Alli absolutely adored her new stuffed animal, and her joy led her mom to buy her more — and now, 10 years later, Alli still has every stuffed animal she's ever gotten, and loves them more than anything in the world.
When she gets a new stuffed animal, Alli is very different from every other dog. Instead of playing with each toy until it's completely destroyed, Alli is incredibly gentle with her toys, squeaking them and running around with them but also cuddling with them and making sure they're always safe and accounted for. She loves each stuffed animal unconditionally, and cares for them as if they're her best friends rather than just toys.
"They all fit into a little bin, but she's always got one with her," Katie Havas and Mike Roberts, Alli's mom and dad, told The Dodo. "She likes to present them to us when we come home from work and she uses them as pillows when she's laying down. She treats them really well. We've never really seen another dog take such good care of stuffed animals."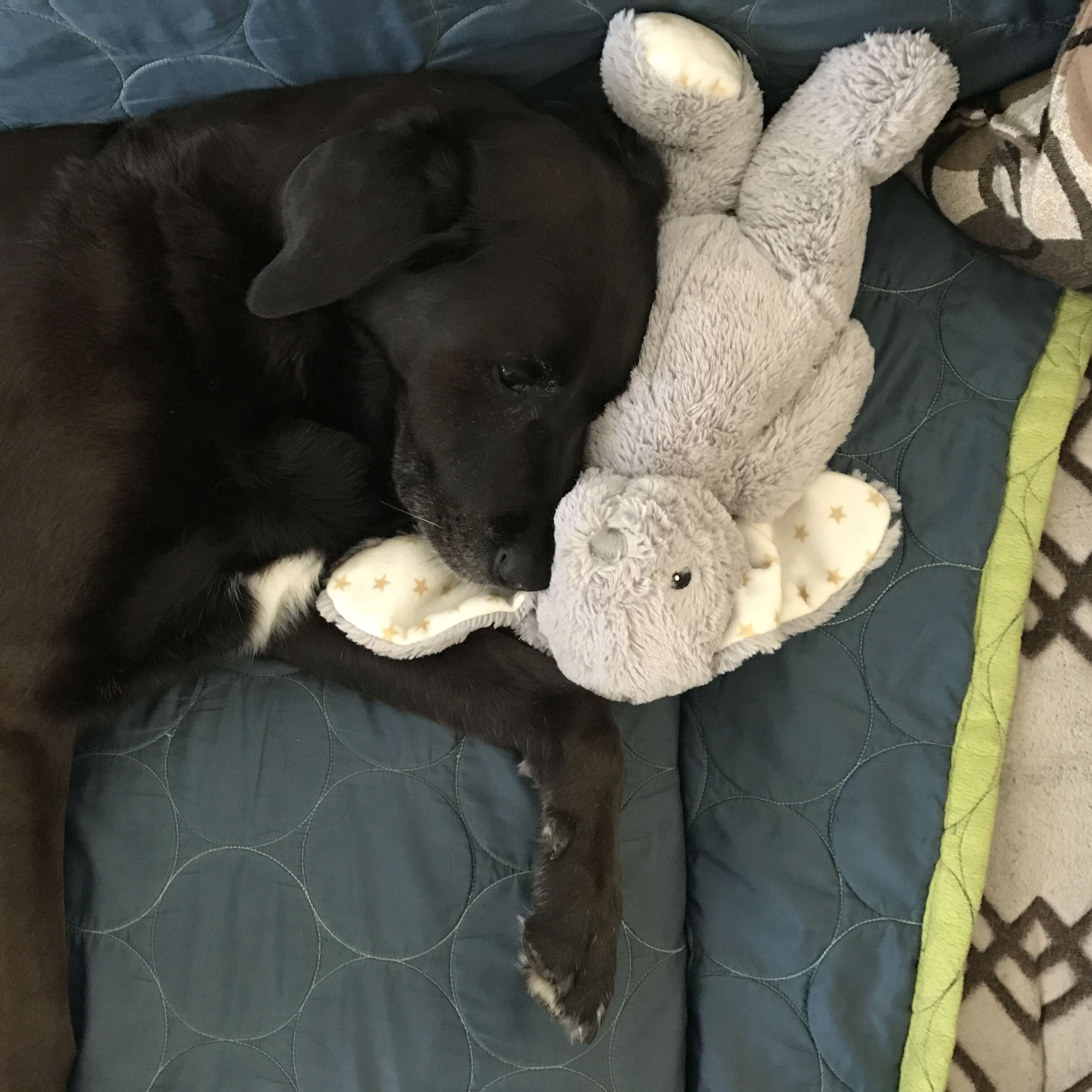 The sweet dog has collected around 40 stuffed animals over the past 10 years, and her parents like to joke that she's essentially running a "no-kill" animal shelter at this point. She still plays with every stuffed animal she's ever received, and while sometimes she likes to hang out with them one-on-one …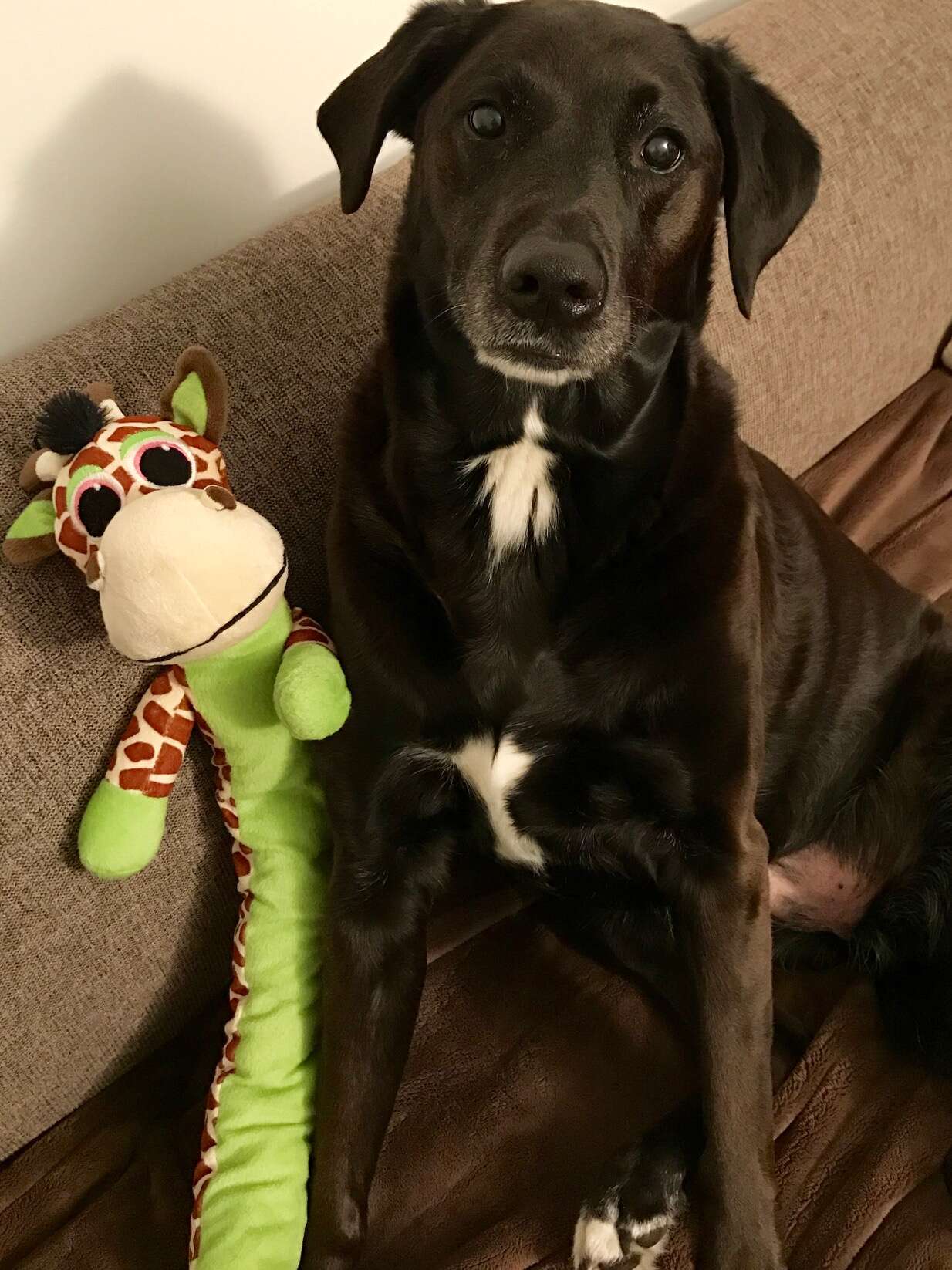 … other times, she plays with the whole gang all at once.
Every time Alli gets a new stuffed animal it's like Christmas morning for her. She runs circles with her new toy, squeaking it and playing with it late into the night, and even cries loudly every time she meets one, almost as if she's greeting a new friend.
"Alli usually gets new toys on holidays and special occasions, but when we see something cute at the store or on Amazon (with a good squeaker, of course), we'll get it for her," Roberts said. "When we order toys for her online, she likes to open the boxes on her own."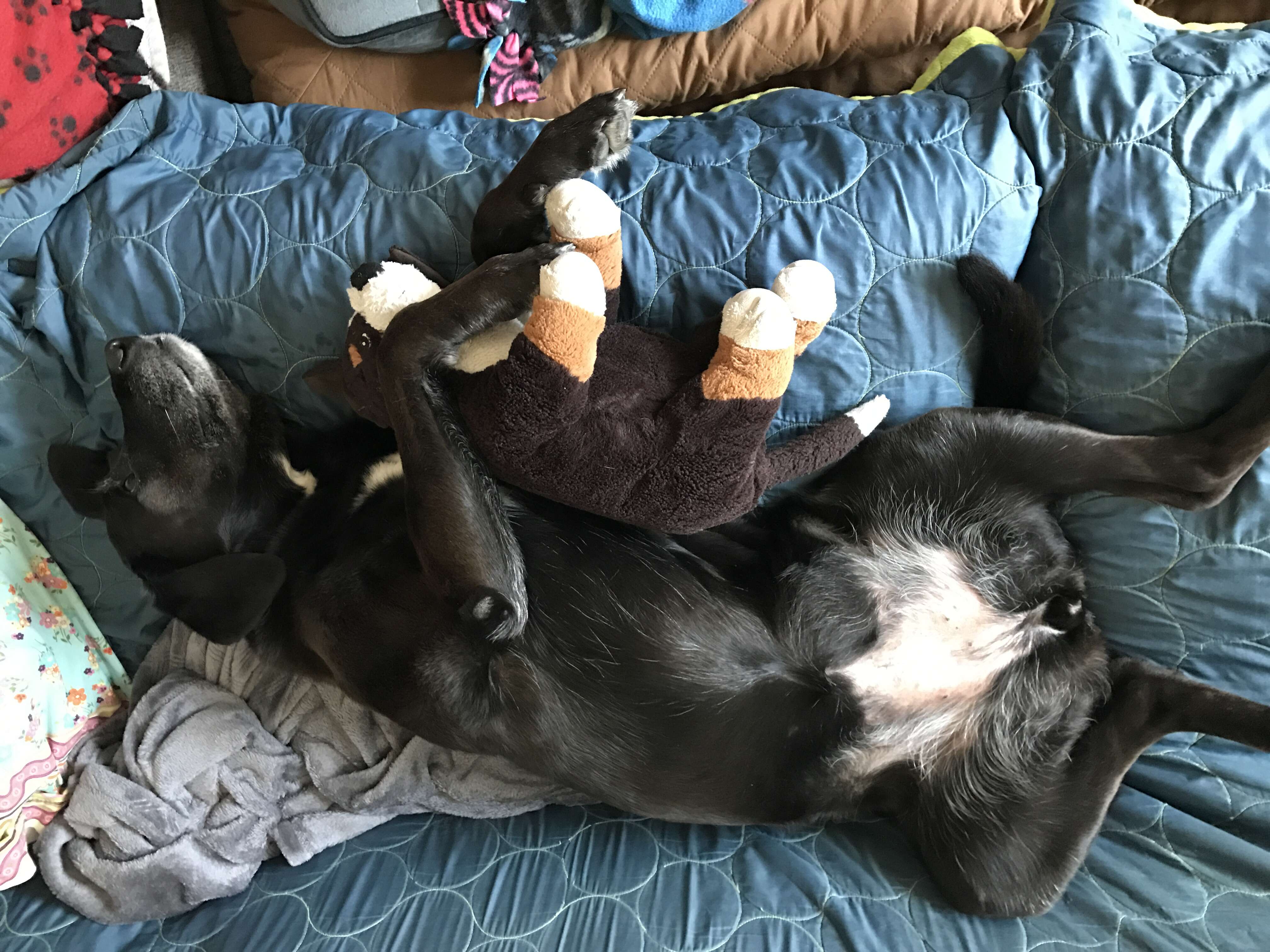 On top of playing with them nonstop at home, Alli also takes a stuffed animal with her everywhere she goes. She proudly carries them in the elevator of her building and carefully brings them outside with her to go on walks. She brings one with her on every new adventure, whether she's heading outside or just going into a different room of her house. Alli's stuffed animals are her best friends, and as long as she always has one with her, she knows she can do anything.
"She definitely cuddles with them all the time," Roberts said. "No matter where she is, she's always got a stuffed animal right near her. They're like her little companions."