Sweetest Dog Needs A Home After Owner Left Town
"He's a big hippo" 🤗❤️️🐕
While people across the country are stepping up to clear the shelters amidst the coronavirus crisis, some dogs are still very much in need of a hero.
Last week, a woman in Orlando, Florida, stepped outside her house to discover a dog lying in her yard. The brown and white pit bull was muzzled and tied to a tree by his leash. Next to him, on the ground, was a note scrawled on a piece of lined paper.
The desperate letter read:
"I am leaving to California to be with my mother and brother during this pandemic. Please take care of Lincoln or find him a good home. I trust you with my baby. I'm sorry."
The woman brought Lincoln inside her home and immediately contacted The Pittie Party of Central Florida (TPPCF) for help. The woman recognized the dog as belonging to her neighbor.
Mayson Jones, a volunteer for TPPCF, rushed over and brought Lincoln to her home where she tried to get the sweet pup to take his mind off his missing family. "He seemed a bit confused and was looking all around the yard for awhile," Jones told The Dodo. "But [he] eventually settled down and played fetch with me and seemed happy."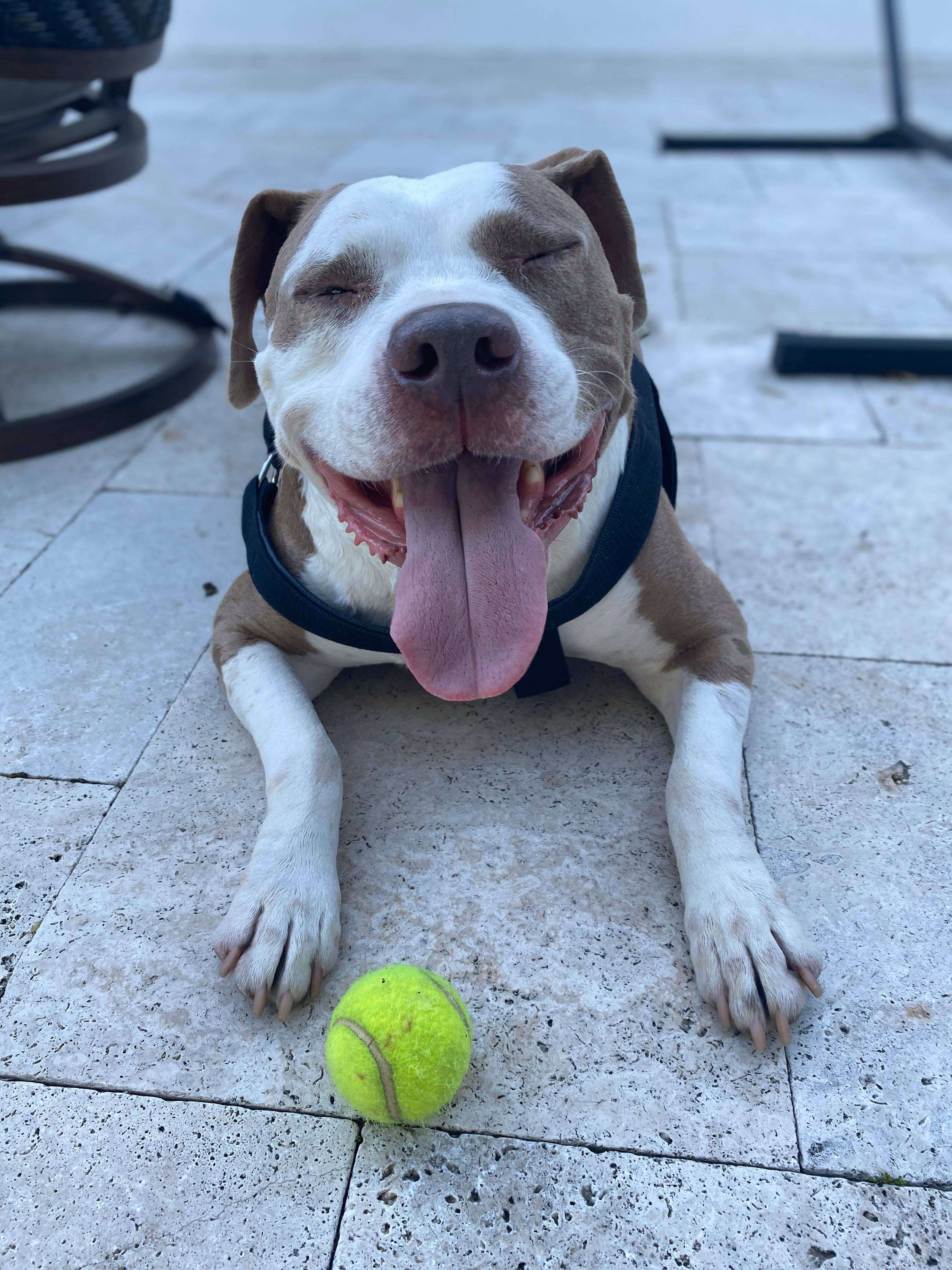 Lincoln's story is not unique. Florida is currently experiencing an increase in dog abandonment, and many shelters and rescues are in desperate need of fosters and volunteers.
"We are in crisis mode with the amount of people who have abandoned their dogs because of unemployment and the uncertainty of what is around the corner," TPPCF wrote on Facebook. "Shelters are being forced to euthanize dogs at a devastating rate. Individuals are abandoning their dogs on the streets after many shelters are denying intakes."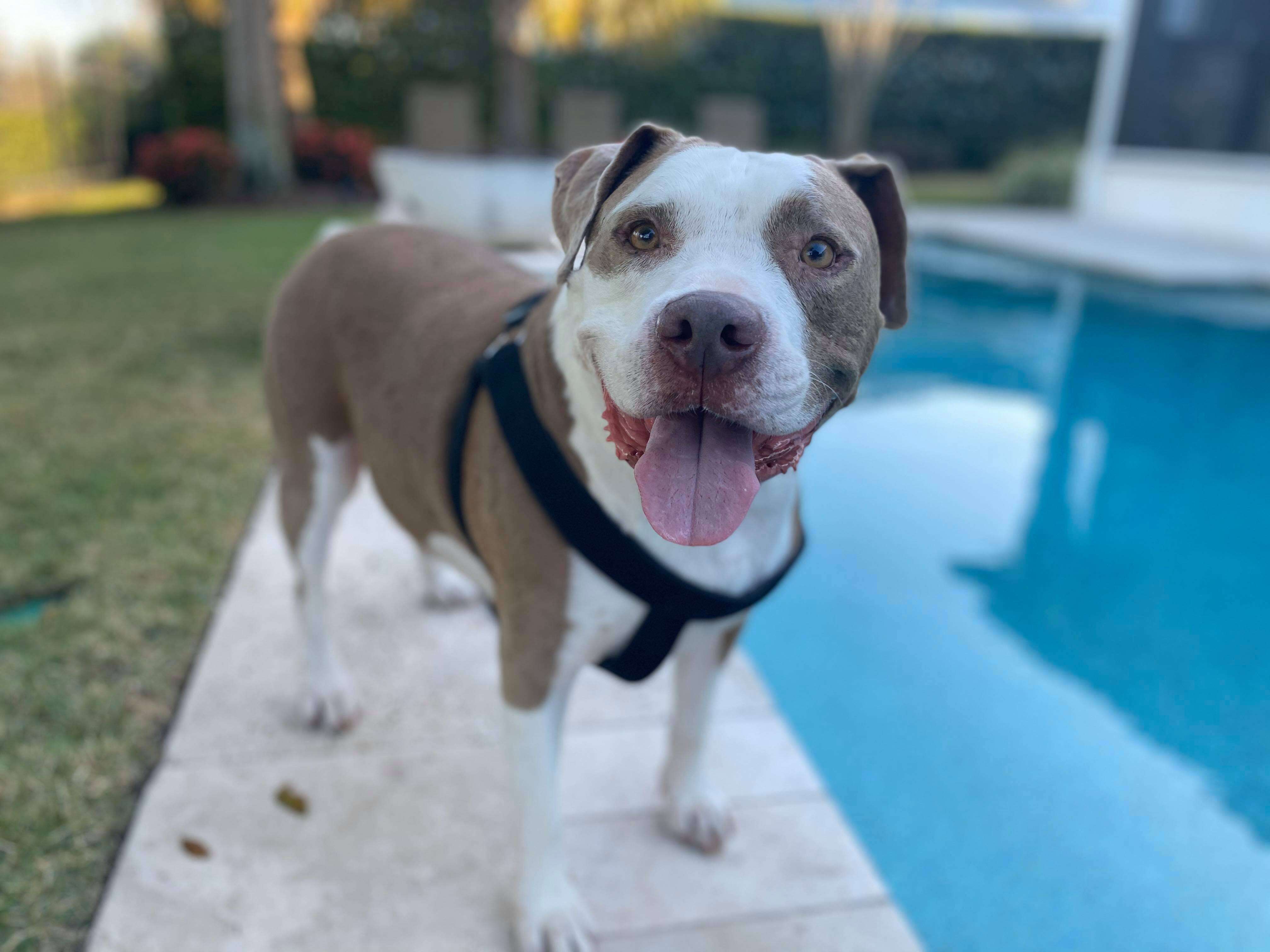 Luckily, Lincoln has found a foster family to care for him while the rescue sorts through the legal aspects of his situation. Once Lincoln has been cleared for adoption, he'll be looking for someone to spoil him with long games of fetch and loving snuggles.
"He loves balls and any sort of toy he can chew up," Jones said. "He's very affectionate. Loves people — men, women, kids — and is not standoffish at all."
What Lincoln needs now is an adopter who's willing to give him a forever home — and he can't wait to show what a good boy he can be. "He's a big hippo," Jones said. "Just an overall super sweet and mellow guy."