Senior Dog Abandoned In Port Wasn't Sure She Could Trust Her Rescuers
They sat with her for a while to assure her everything was going to be OK ❤️️
After being abandoned on the streets of Los Angeles, Oolu somehow ended up in the middle of a busy port, running amongst shipping crates and trying to find a safe place to hide. The poor senior dog was scared and disoriented, until a kind man named Al Ritch discovered her and began feeding her and keeping her safe until he could find someone to come out and help her.
After confining Oolu in a safe, enclosed space where she couldn't run away or get hurt, Ritch contacted Hope for Paws, and rescuers Loreta Frankonyte and Eldad Hagar drove out to the port to meet sweet Oolu. When they arrived, they approached her slowly, as they didn't want to scare her, and the confused senior dog watched them from a safe distance.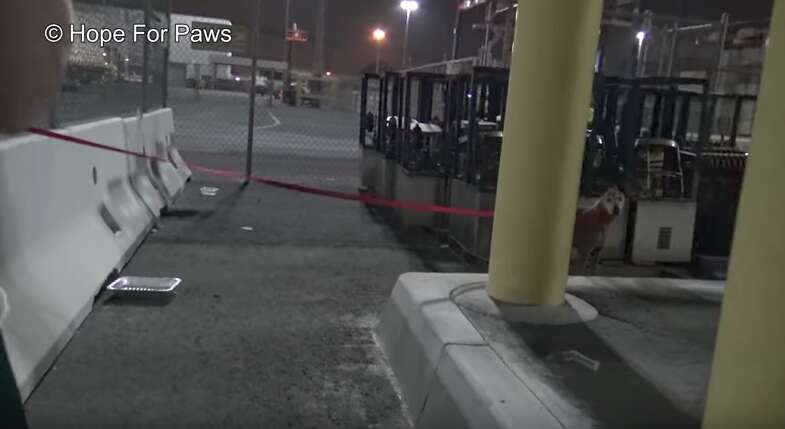 Wanting to gain Oolu's trust as quickly as possible, Frankonyte quickly pulled out some food she'd brought …
… and Oolu eagerly accepted it, slowly inching closer to her new friends as she accepted some much-deserved treats.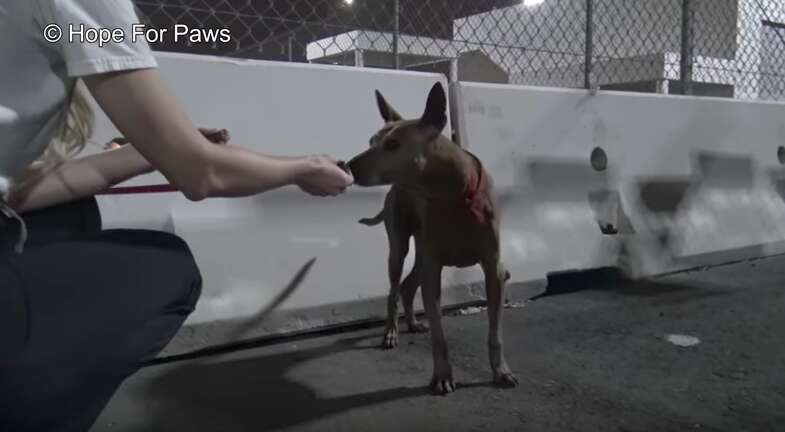 Since Oolu was older and had clearly been through a lot, her rescuers decided to spend a little extra time sitting with her and getting to know her. They wanted to make her feel as safe and loved as possible before trying to bring her over to their car, so as not to traumatize her any further.
Finally, when Oolu seemed fairly relaxed, Frankonyte gently slipped a leash around her neck, and slowly began walking her back to the car.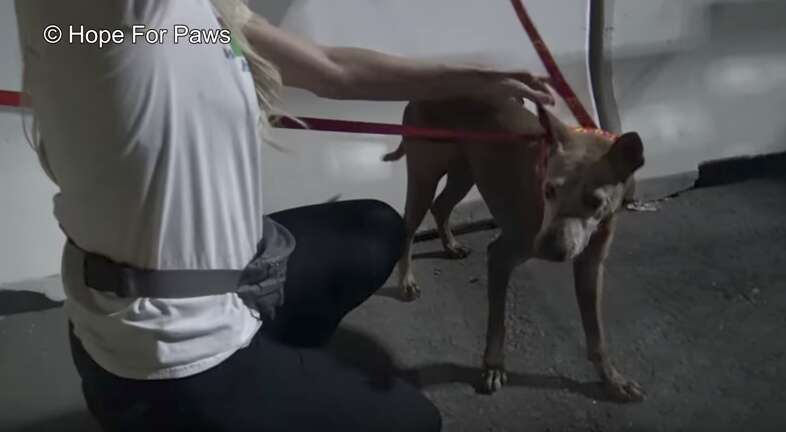 Ritch walked with Oolu back to the car and explained to the rescuers that he had decided to name her Oolu because OOLU is the prefix on all of the shipping containers that she had been found near. Her rescuers loved the name and agreed to keep it, and together the three of them led her to the car and helped her get settled in.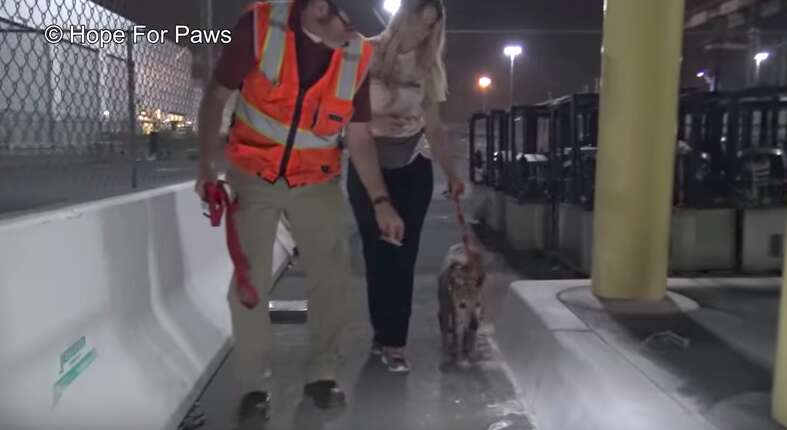 Back at the vet hospital, Oolu got a much-needed bath and continued to warm up to her new friends even more. She had some skin infections that the vet prescribed her medication for, but otherwise, the senior dog seemed to be in fairly good health. She was soon taken in by Lionel's Legacy …
… and before long, the rescue found her the absolute perfect forever home.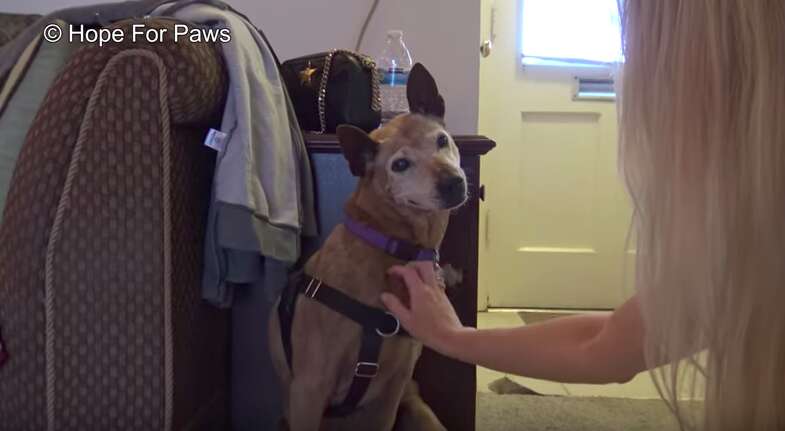 Oolu now has an amazing new family, and she's loving every moment of her new life. She's playful and happy now, and is no longer scared of everyone around her. Oolu may have had a rough start to life, but now, she gets to live out her golden years in peace.
"Thank you Lionel's Legacy for finding Oolu such an amazing home," Hagar wrote on a video about Oolu. "Please consider adopting a senior dog."
Watch the full video of Oolu's rescue below: