Dog Abandoned By His Owners Is Finally Learning To Trust Again
He's looking for a family who will never let him down ❤
Earlier this year, Denny's life was turned upside down. His former owner dumped him on the streets in Phuket, an island in Thailand, leaving the little dog to fend for himself.
Since Denny was used to living inside a home, he didn't manage well on his own. He struggled to find food and water, and he was even brutally attacked by another dog, which left his face maimed and his eye permanently damaged.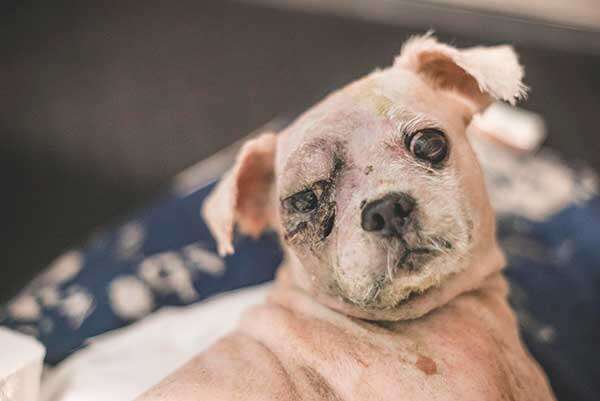 Soi Dog Foundation
Thankfully, someone witnessed the attack and managed to get the other dog off Denny. Then the person phoned Soi Dog Foundation, group that rescues and rehabilitates local dogs. But by the time an animal rescue officer came to pick Denny up, the little dog had disappeared.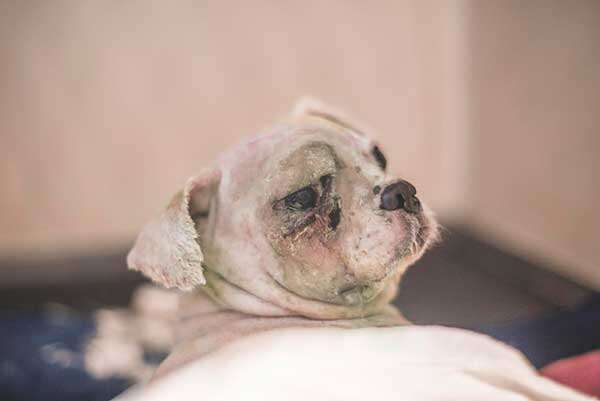 Soi Dog Foundation
Three days later, Denny re-emerged, and the officer was able to capture him and rush him to the Soi Dog vet hospital. At this point, Denny was in critical condition. His eye had become badly infected, and he needed to spend several months in the hospital.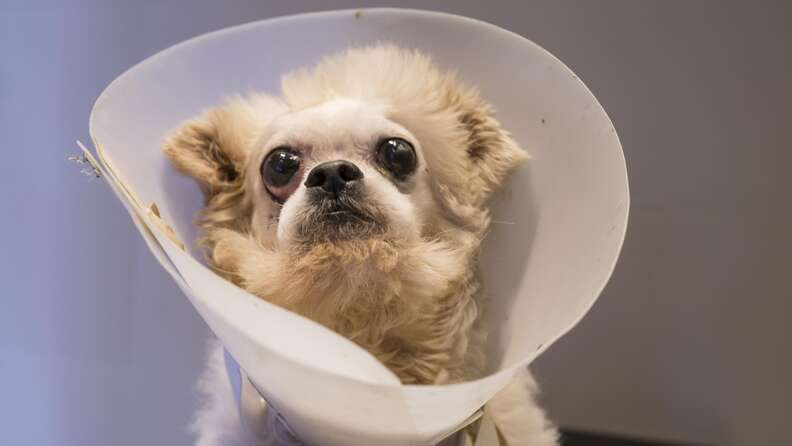 Soi Dog Foundation
As Denny healed, he learned to trust people again.
"It took about three months for him to heal physically, but a bit quicker for him to heal emotionally once he realized the vets were there to help him," Maeve Henry, a spokesperson for Soi Dog Foundation, told The Dodo. "It was uplifting to see Denny go from being hurt and scared to happy and healthy."
Soi Dog Foundation
After being released from the vet hospital, Denny went to live at the Soi Dog shelter with about 800 other dogs, and his personality began to shine even brighter.
"Denny is a happy little boy who loves attention and really enjoys his walks with the volunteers," Henry said.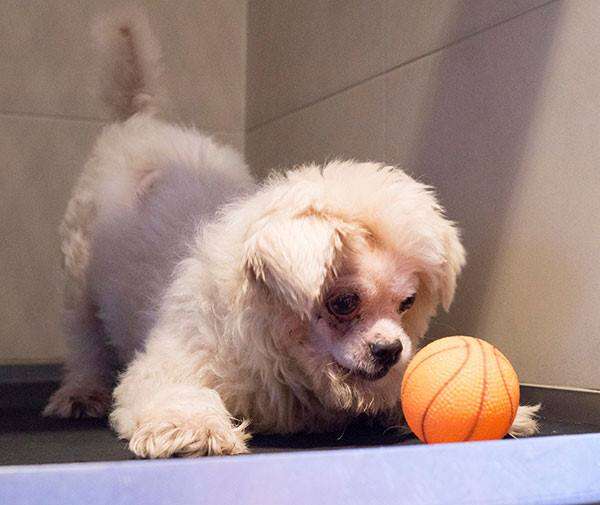 Soi Dog Foundation
But what Denny really needs is a family — and one that won't abandon him on the streets again. While some people have expressed interest in adopting him, nothing has been confirmed — and the Soi Dog team is eager to get him into a safe, secure home as quickly as possible.
Soi Dog Foundation
"He is so fortunate to be alive," Soi Dog Foundation wrote in a Facebook post. "He is now a happy dog once more thanks to people like you giving him a second chance at life."
If you're interested in adopting Denny, you can contact Soi Dog Foundation by emailing nayomi@soidog.org. You can also help dogs like Denny by
making a donation
.