Kind Strangers Drive Lost Dog 2,614 Miles To Reunite With Family
"I don't think there was a dry eye in the house."
No one knew much about the 1-year-old boxer mix when she was picked up as a stray in early January and taken to the Harris County Animal Shelter in Houston, Texas. But in five months' time, the dog's past would be fully revealed.
The dog stayed at the Harris County Animal Shelter for about a week, going into foster care with a local woman, Giselle Krohn, before a Minnesota-based rescue group, Ruff Start Rescue, pulled her out. The dog was eventually moved 2,614 miles away to Minnesota through Ruff Start Rescue to be fostered by a woman named Lexi Johnson.
"We were told that she was really, really sweet, and very dog friendly," Johnson, intake manager for Ruff Start Rescue, told The Dodo. "She proved to be exactly what they said she was — a totally sweet and wonderful girl."
Johnson figured out that the dog, whom she started calling Zooey, was actually deaf. She also noticed that Zooey understood hand signals for basic commands like "sit," "down" and "shake," and that she was already house-trained and comfortable in a dog kennel.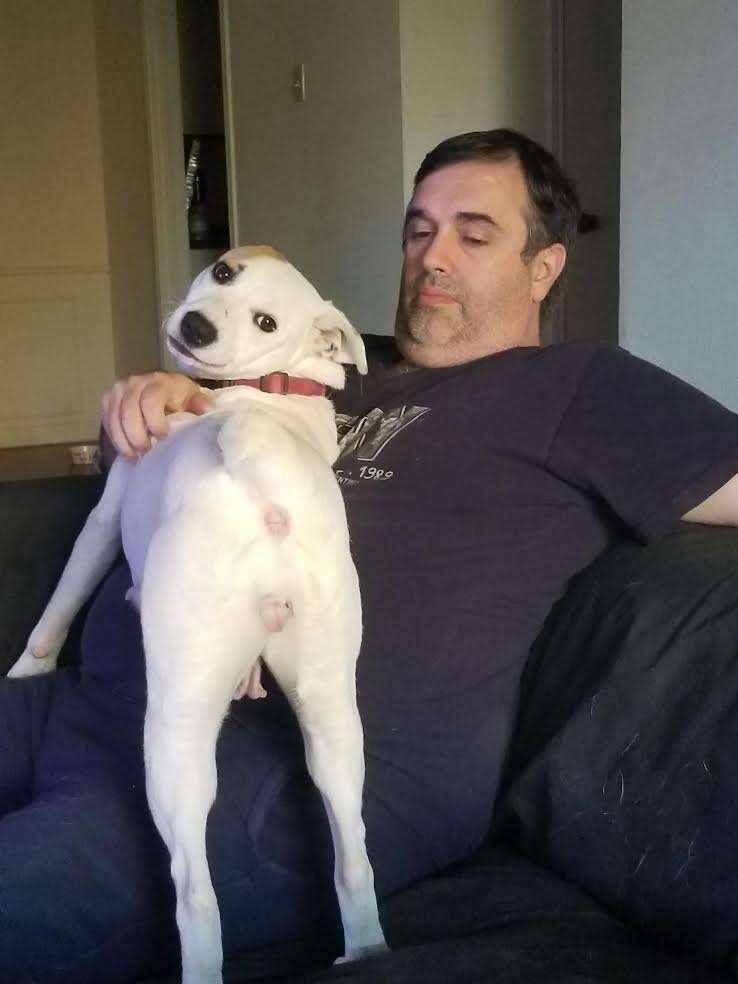 "You could tell that somebody had worked with her on her basic commands," Johnson said. "She's not your typical 2-year-old street dog that has zero manners."
But no one had come looking for Zooey, so the rescue group tried to find her a home. She immediately got a lot of interest from potential adopters. "She also had five applications and three meet-and-greets," Johnson said.
Yet for some reason that Johnson couldn't understand, none of the adoptions went through.
"She was too hairy for one couple, and for another, she was just a little bit too big," Johnson said. "Everyone said they fell in love with her personality, but for one reason or another, it just didn't work out."
Now Johnson thinks she understands why none of the adoptions worked out — it turned out that Zooey already had a home.
This was revealed in late April when someone commented on a post on the Harris County Animal Shelter Facebook page, claiming to be Zooey's owner.
"She is deaf," the person said. "Her name is Penelope."
The owner went on to say that Penelope had escaped from her Houston home at the beginning of the year.
"She had gotten out of an open gate," Johnson said. "Somebody had forgotten to completely latch the gate, and she was able to sneak right out."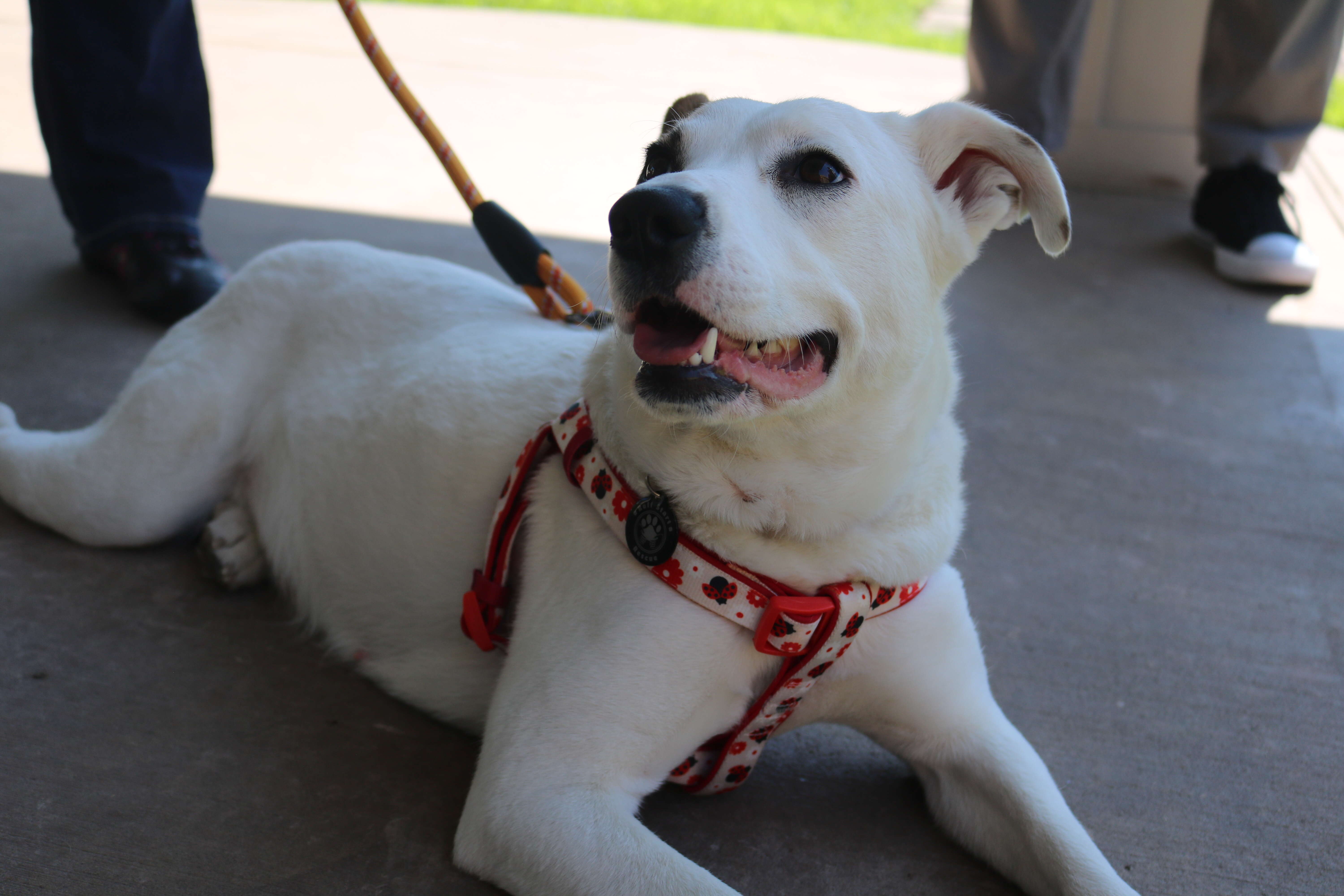 The family had never stopped looking for her, and they finally managed to track her down through social media.
Once the team at Ruff Start Rescue confirmed that the people were indeed Penelope's owners, they loaded Penelope into a van and drove her 2,614 miles back down to Texas. Johnson also flew down to meet Penelope's owners and watch their reunion. Krohn, Penelope's other foster mom, was there, too.
When Penelope saw her mom Mandy Lyons again, she did a double-take, according to Johnson.
"She looked at her, and she looked at her again and was like, 'Is this real?'" Johnson said. "And then she went over there, she was like, 'Oh yeah, this is it.' I don't think there was a dry eye in the house."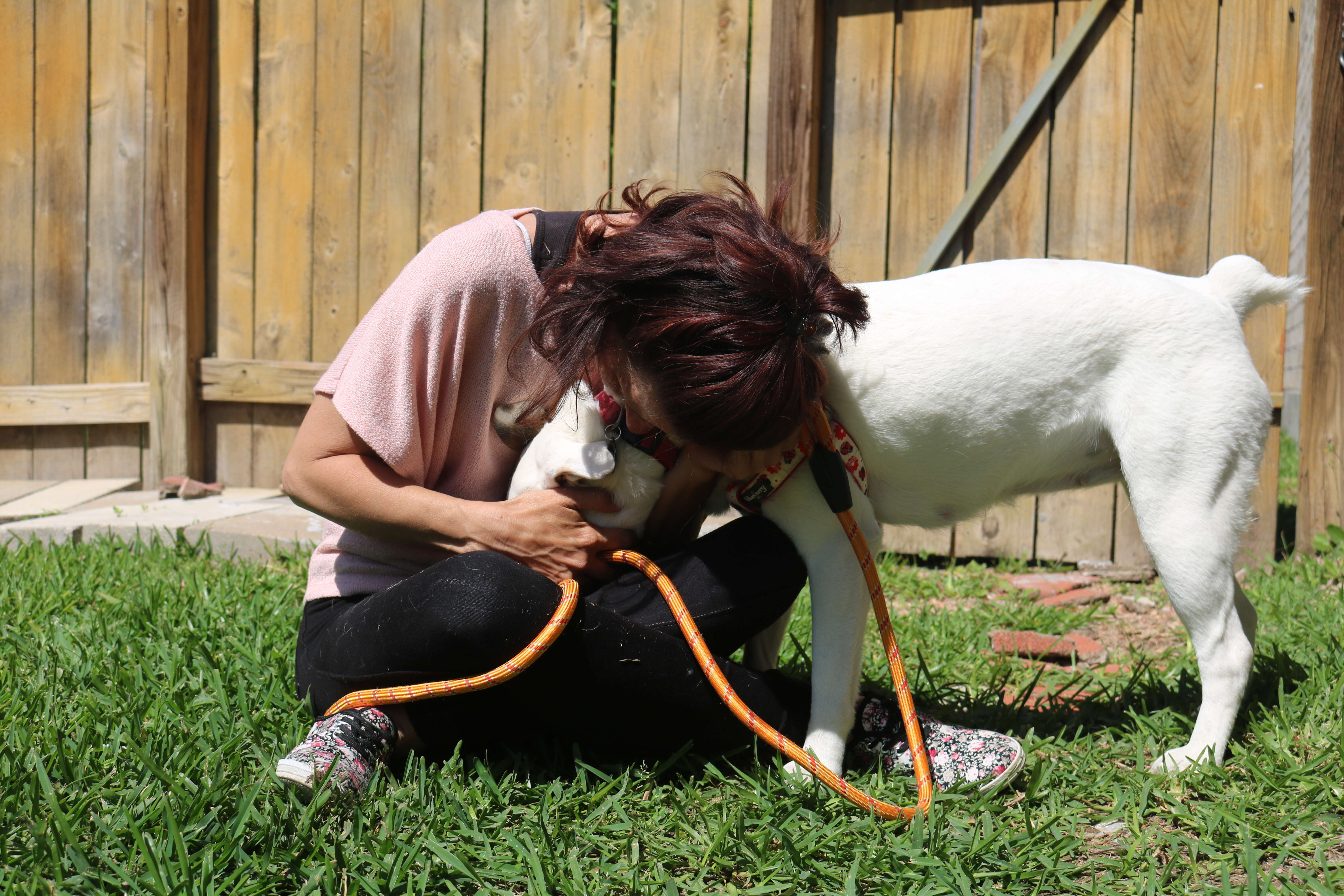 "I was so happy and sad at the same time," Johnson added. "I was happy because they were reunited, but sad because … it's heartbreaking to think that it was five months when she was without her mama. But it was amazing."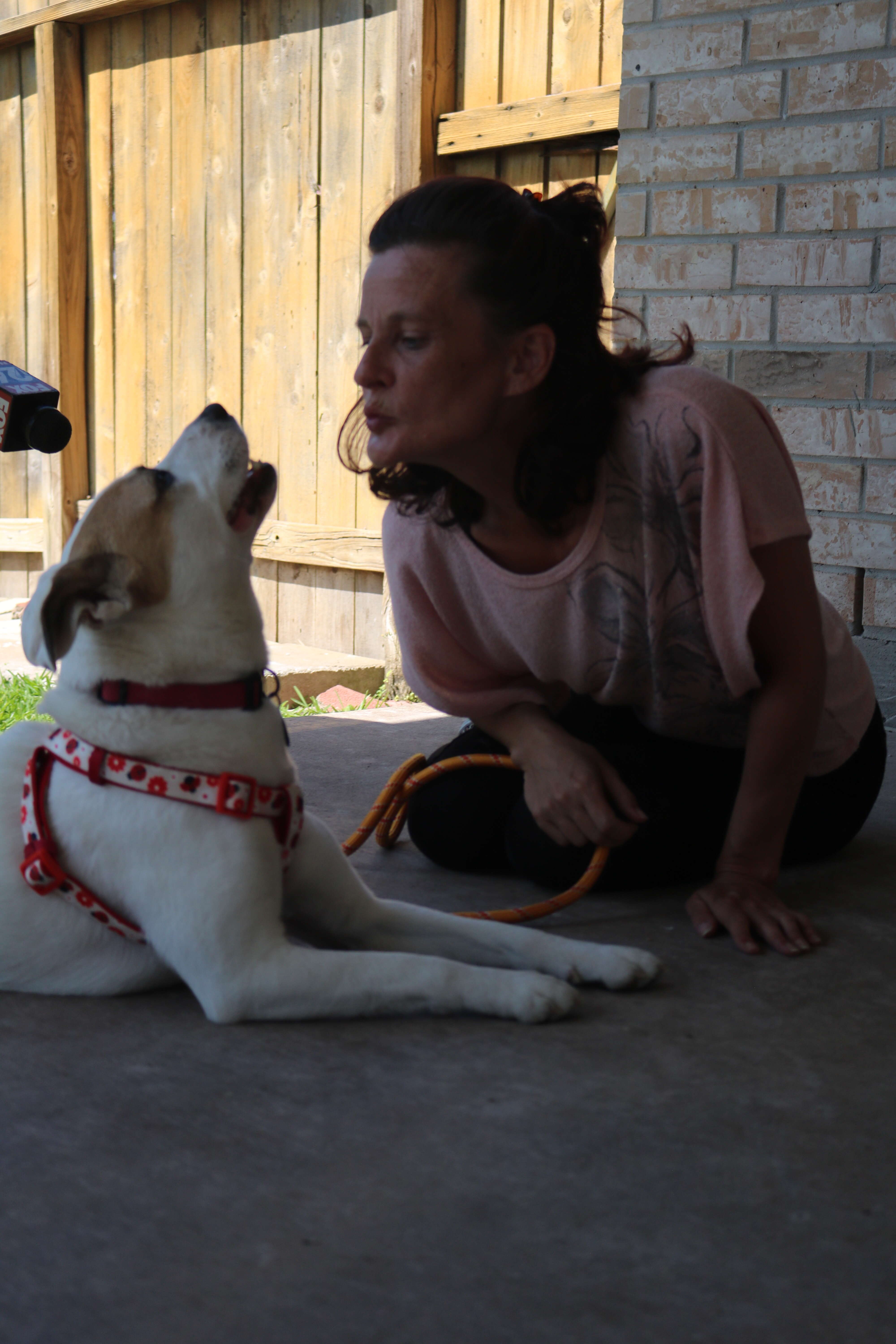 Johnson has stayed in touch with Lyons, who tells her that Penelope is doing great.
"She picked her bed as her own again, and she sprawls out on top of Mandy," Johnson said. "She's gone back to normal with her people."
While Penelope is lucky to have a family, other dogs and cats are still looking for families of their own. If you're interested in adopting a pet, check out the adoption pages at
Harris County Animal Shelter
and
Ruff Start Rescue
.
Thinking about adopting? Then meet Dodo Adoptbot, an interactive guide for new pet parents. Get started on
Facebook Messenger
or text HOME to 38349.