Deaf Dog Chained For Years Can't Stop Kissing The Woman Who Saved Him
"When I first read that he was deaf and communicated using sign language, I thought that won't be a problem, I usually talk using my hands all the time" ❤️
When animal rescue volunteer Holly Dean first heard about several dogs being kept on chains near her home outside San Antonio, Texas, she knew she had to help.
As soon as the owners agreed to let the dogs go to a rescue, Dean jumped in her car and raced over to help pick them up.
"I was really surprised when I first arrived. The dogs were out all day and night. There was a circle of dirt — you could tell that's where they walked," Dean told The Dodo. "They could only go so far because they were chained and walking in circles. Their collars were belts."
As Dean was assessing the situation, a white dog caught her eye. "He was missing a lot of fur, and his skin was red and inflamed. Then I learned he was deaf," Dean said. "I walked over to pet him and he was still such a happy guy, despite the conditions."
Dean decided to call him Blanco. She and other volunteers loaded Blanco and the other dogs into their cars and left.
Blanco's first stop was to the vet.
The dog was in pretty rough shape. "Blanco had mange and a skin infection from flea bites. It made him so itchy he actually chewed the fur off his legs," Dean said. "He was so sick he had to wait more than a month to be neutered. Surgery would have been too risky."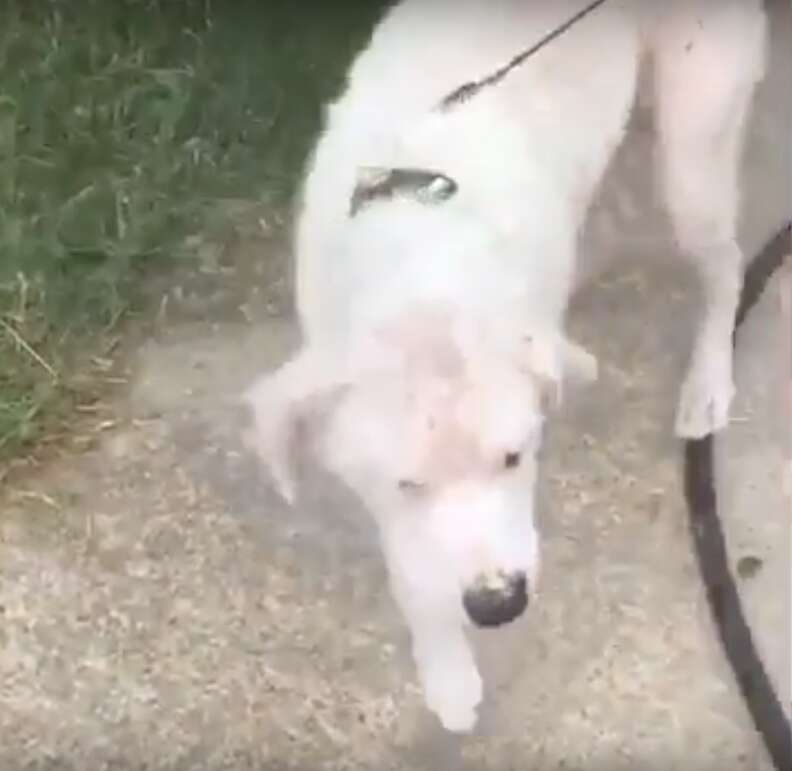 Dean was most impressed with Blanco's resiliency. From the moment she met him, the 1-year-old, 50-pound dog kept wagging his tail. Over the next couple months Blanco healed up, was vaccinated and neutered, and blossomed into an incredible dog.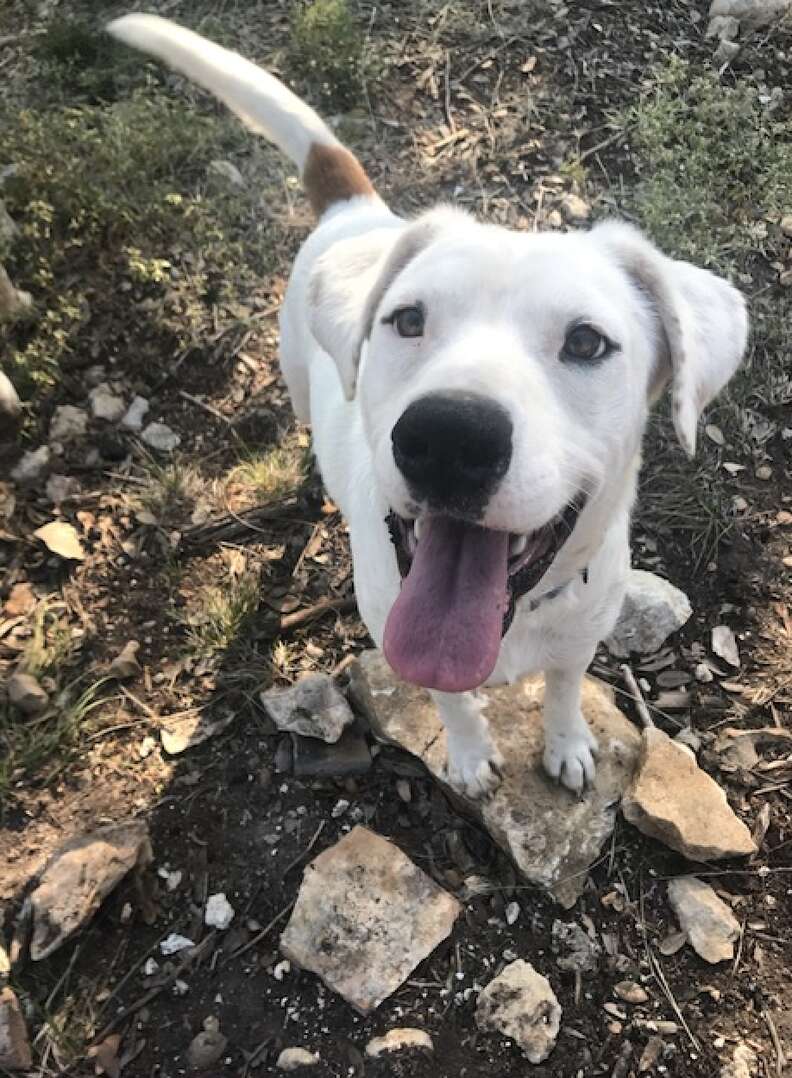 Now Blanco, believed to be a lab-Dalmatian mix, is gorgeous. He loves everyone he meets, even cats.
"He has the funniest expressions and head tilt," Dean said. "Since he's deaf, I think he is trying to hear me. It's how he communicates. It's like he's trying to listen to me, but he's thinking, 'I can't hear you!'"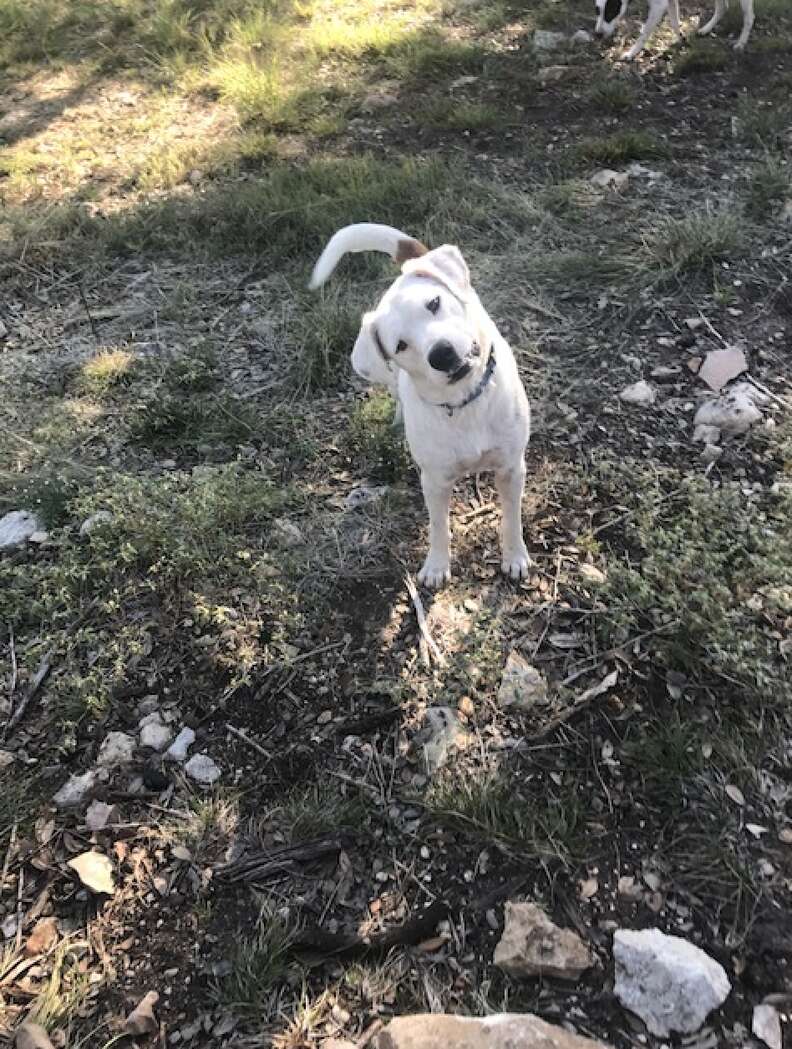 Now Millie and Blanco love to play together, along with Dean's other eight rescue dogs.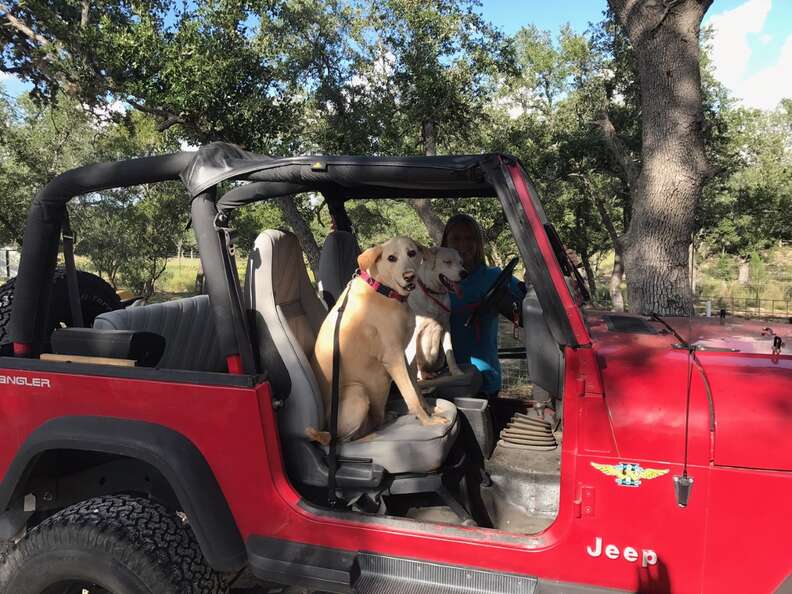 "I'm trying to teach him the sign for 'come here.' If you call him, of course, he doesn't hear me, and he doesn't come when you call him," Dean said. "Usually he's playing with my other dogs, so if I call them, he will come along too."
When he was ready, staffers with Lucky Lab posted that Blanco was up for adoption and, shortly after, he caught the eye of Sarah St. John. The Austin resident said it was love at first sight. "I found him on the rescue's website. He was so cute," St. John told The Dodo. "Then I read about him and thought I could give him a good home."
The rescue approved her application and St. John went and picked up Blanco. "When I met him he instantly locked eyes, gave me kisses and was super friendly," St. John said. "He is so sweet."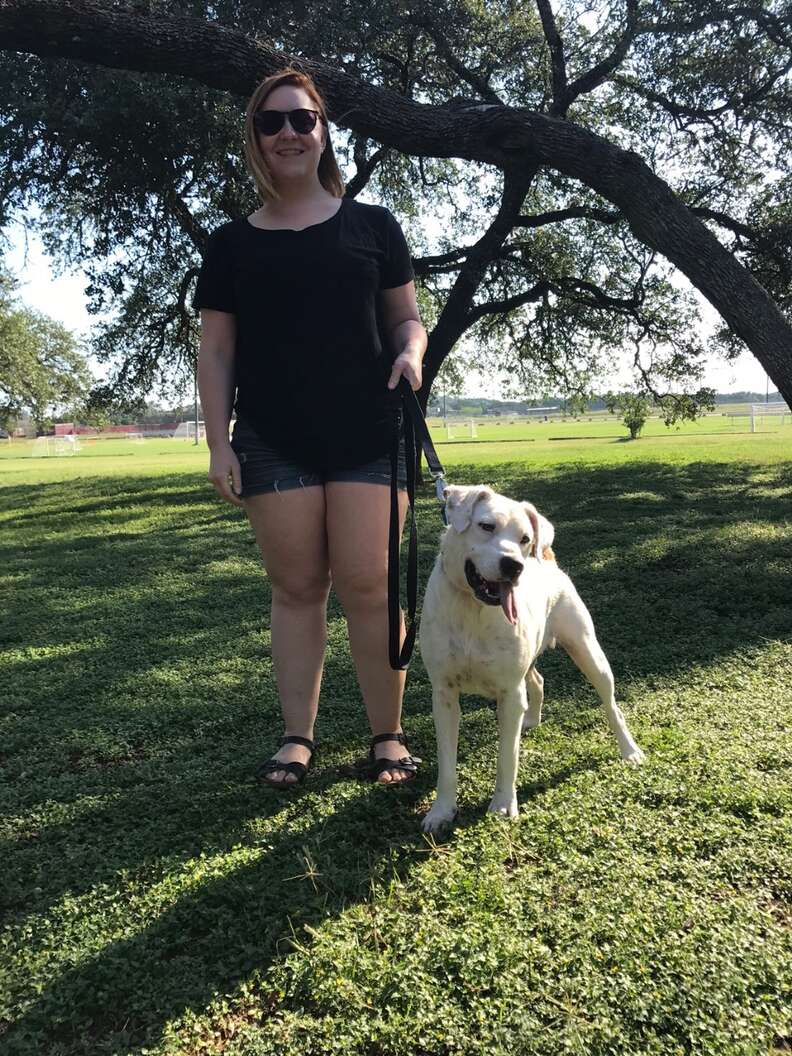 Blanco has been amazing so far, according to St. John. "He loves playing with the neighbor's dogs," she said. "Blanco is good with my cat. He is great."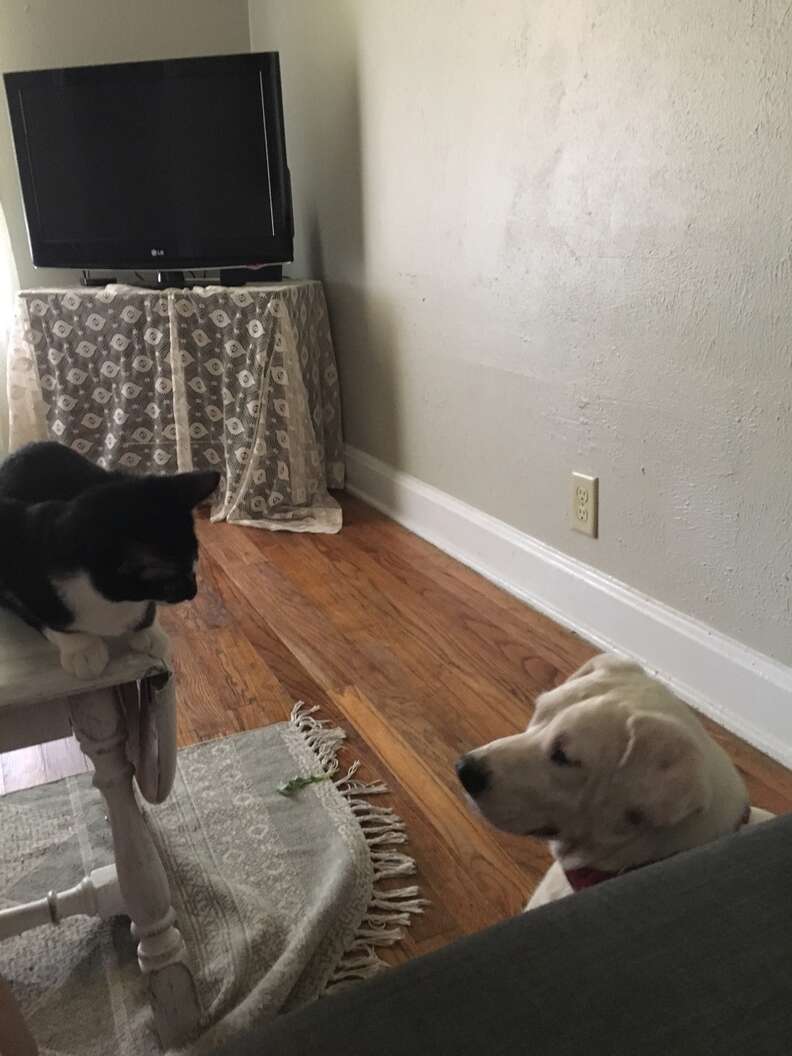 Blanco already knows the sign language commands for "sit" and "down." Now St. John is going to teach him more skills. "When I first read that he was deaf and communicated using sign language I thought that won't be a problem, I usually talk using my hands all the time," St. John said. "He's a wonderful fit. I love him already."