Daughter Secretly Replaces Family Photos With Pictures Of Her Dog
"I wondered, if the pictures changed, would my parents even notice?"
This little Chihuahua named Dixie is the newest member of the Hooper family — but not only has she found a place in their hearts, she's infiltrated their family photos as well.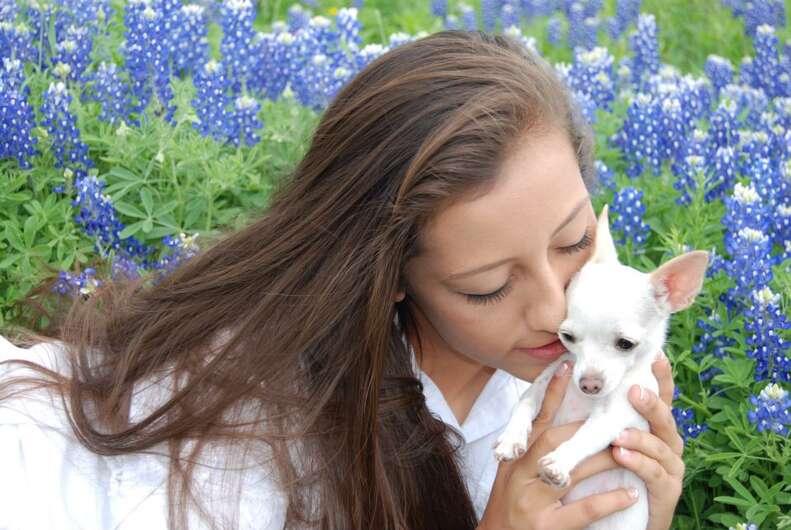 Ever since daughter Marissa moved away for college, her retired parents have been empty-nesters. So, naturally, Marissa liked to think that the many framed photos they had placed around the house were bringing them comfort in her absence. Rather than just assume that sweet notion was true, however, she decided to test it.
"One day my older sister, who has also moved out, and I were sitting on the couch wondering if my parents ever look at all the pictures to remember us when they miss us," Marissa told The Dodo. "And I wondered, 'If the pictures changed, would my parents even notice?'"
That's when she chose to enlist Dixie's help in replacing them.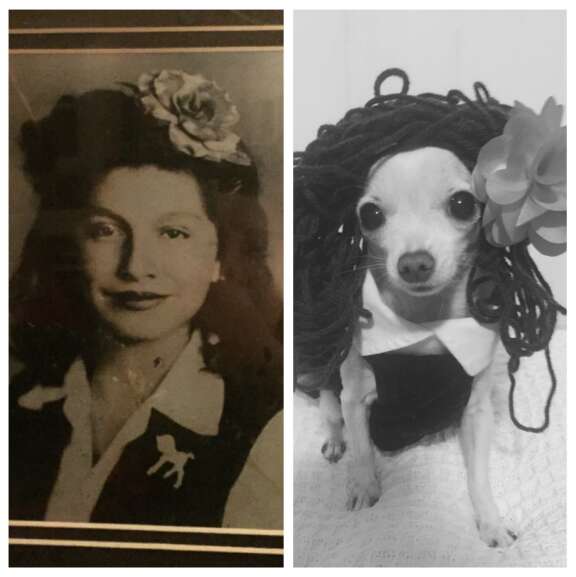 Marissa set about taking pictures of the little dog dressed and posed like the people in her family photos and quietly put them in place of the originals.
Then, she waited ...
... and waited some more.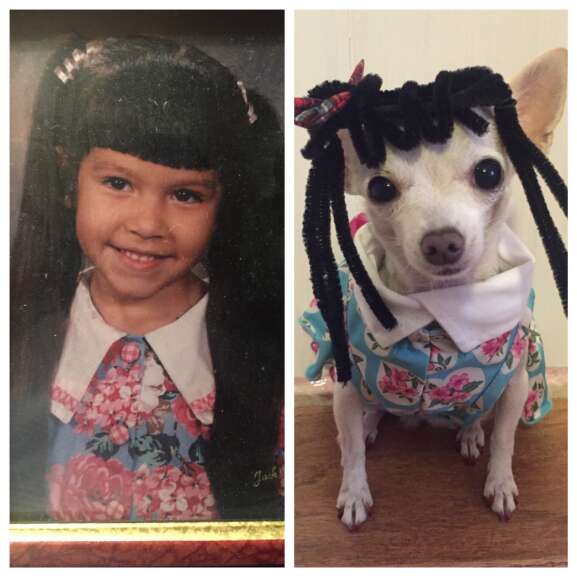 "It took about two weeks for my mom to notice," Marissa said, "which is hilarious to me; she runs a tight ship when it comes to keeping the house clean, and that means she obviously handled these pictures in the frames multiple times when she dusted and didn't notice! I found that very amusing."
Marissa has been able to pull this off several times, in fact — and it's caused her mother some embarrassment.
Each time her parents discover a Dixie-swap, the original family photo is invariably put back in its place. This has done little to discourage Marissa, though; she vows to keep it up. The little dog, meanwhile, is more than happy to help her.
"Dixie is very accustomed to having her picture taken. Some even say she poses," Marissa said. "She's very laid-back and enjoys just spending time with us, whatever we may be doing."
Even if all Dixie photo recreations are ultimately discovered and replaced, there's little doubt that she'll live on in Hooper family lore for generations to come.