If You Have Pets, Watch Out For This Common Household Item
Omg 😱
Shortly after Maddie Smith woke up one recent morning, she noticed her cat Ruby behaving strangely. Ruby appeared to be holding her head in an odd position as she walked — something she had never done before.
"We initially thought this was just because she was so cold," Smith wrote in a Facebook post, which has since gone viral, "so we got her nice and toasty and left for work as usual."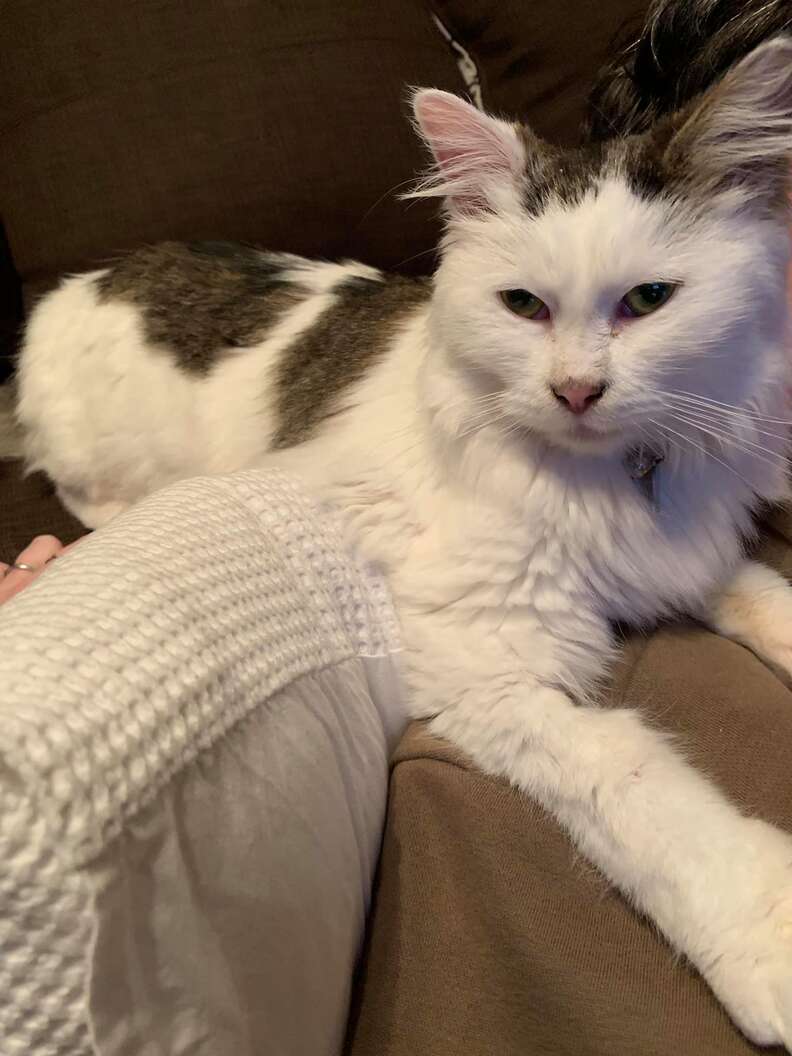 Unbeknownst to Smith, Ruby was presenting the symptoms of an underlying neurological issue. Her condition deteriorated during the day and when her owners returned home, they rushed her to the emergency vet.
"The vets were extremely concerned for her and could see she definitely had neurological problems because she simply could not walk properly, could not hear or see, couldn't even eat or drink properly because she couldn't function [with] her tongue," Smith wrote on Facebook. "Her basic senses and abilities GONE in 12 hours. She was so helpless."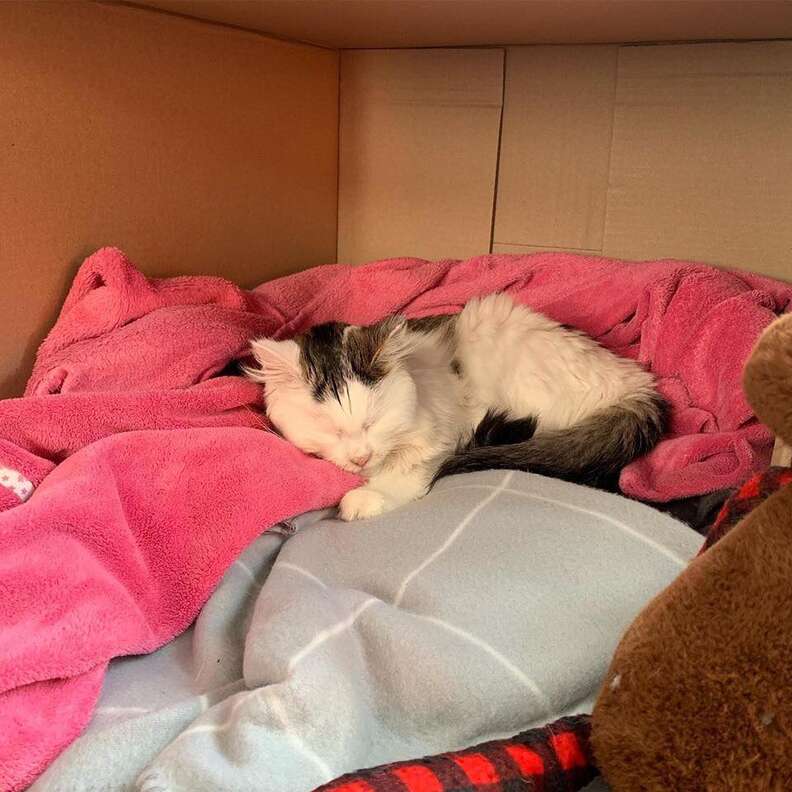 Blood samples revealed extremely high levels of sodium chloride in the small cat's body. The vets were stumped when they learned nothing about Ruby's diet or behavior had changed since she joined the Smith family 11 months ago — except for one thing.
Smith recalled that Ruby had recently become interested in the salt lamp used to decorate the lounge. By licking the lamp, the small cat had ingested a toxic level of sodium, which caused her brain to swell, resulting in neurological problems.
The vets worked quickly to rid the cat's body of the salt with intravenous fluids and potassium supplements. They continued to test her electrolytes daily until her levels returned to normal and she was out of the woods.
Smith is hopeful that Ruby's cautionary tale can save lives, because it's not just cats who are prone to accidental sodium poisoning.
"Ruby's case simply highlights ... that for dogs and cats, sometimes the most innocuous sources of sodium chloride can cause issues if the particular animal is drawn to it," First Vets wrote on Facebook. "Another good example is when dogs ingest homemade playdough in large enough quantities for a toxic dose of sodium chloride to be reached for the particular dog's size."
Now back at home and on the mend, Ruby no longer has to deal with the temptation of the salt lamp.
Her mom got rid of it.