Sick Puppy Bought Online Was Terrified Of Everything — Until She Met Her New Mom
"She had no idea how to be a normal dog."
When Beau was just a puppy, she was put up for sale online and was eventually bought by a family. They didn't have Beau for very long before she got very, very sick, and they were unfortunately unable to afford her vet bills. They surrendered the Dalmatian puppy to the RSPCA Millbrook Animal Center, in the UK, in February, where staffers quickly realized she had parvovirus — a deadly disease that's common in puppies purchased online, from pet stores or from backyard breeders.
"Sadly, we do see people buying puppies online without knowing very much information about them and often this can result in the puppy becoming very ill because they haven't had the right vaccinations," Joss Iveson, of the RSPCA Millbrook Animal Center, said in a press release.
Parvovirus is a very contagious disease that has a slim survival rate without proper treatment, and staffers at the RSPCA knew they had to do everything they could to help Beau — and also to make sure none of the other dogs at the center caught the virus. In order to prevent it from spreading, Beau was kept isolated from all the other dogs at the shelter for an entire month. Luckily, Beau recovered and no one else caught it, but her isolation set her back a bit in terms of her development and prevented her from learning from very basic puppy skills and lessons.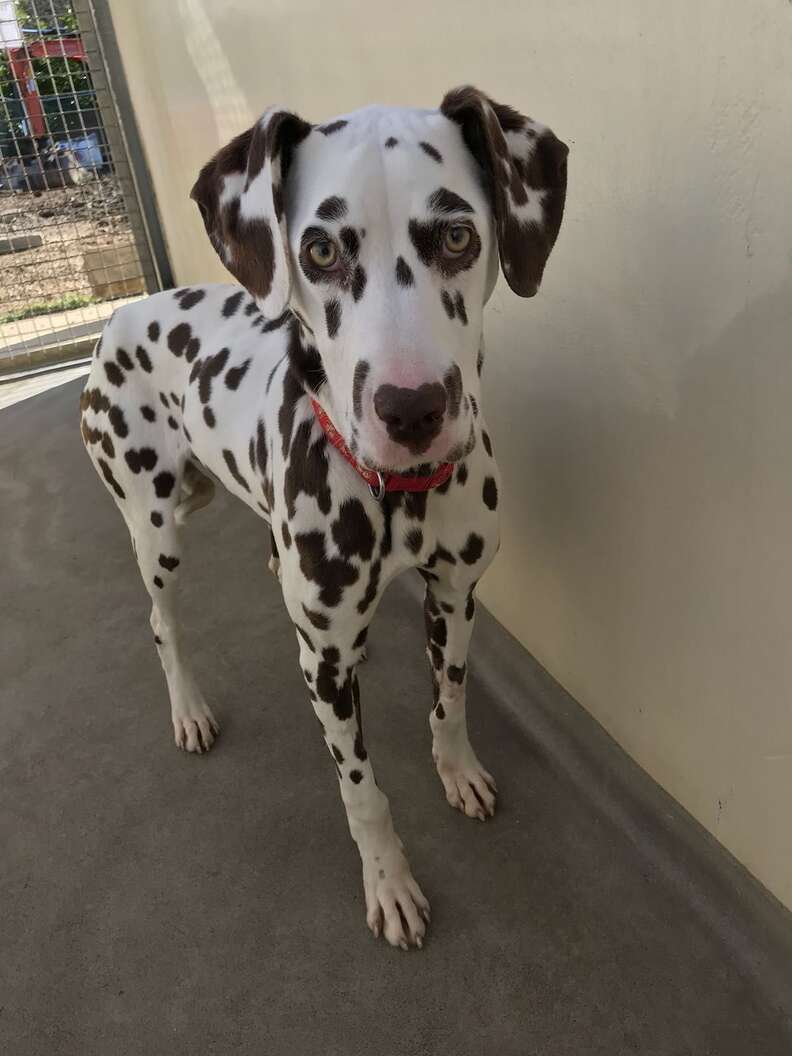 Once Beau was recovered from her scary ordeal, she was put up for adoption and found a new home in April. Unfortunately, Beau's shaky start to life was affecting her more than the RSPCA had initially realized, and her family ended up returning her to the shelter because the puppy was too scared of everything. She was scared of doors and refused to go through them, and hated going in and out of the house to go outside. She was scared of pretty much every new sight and sound she encountered, and staffers at the shelter knew they had their work cut out for them.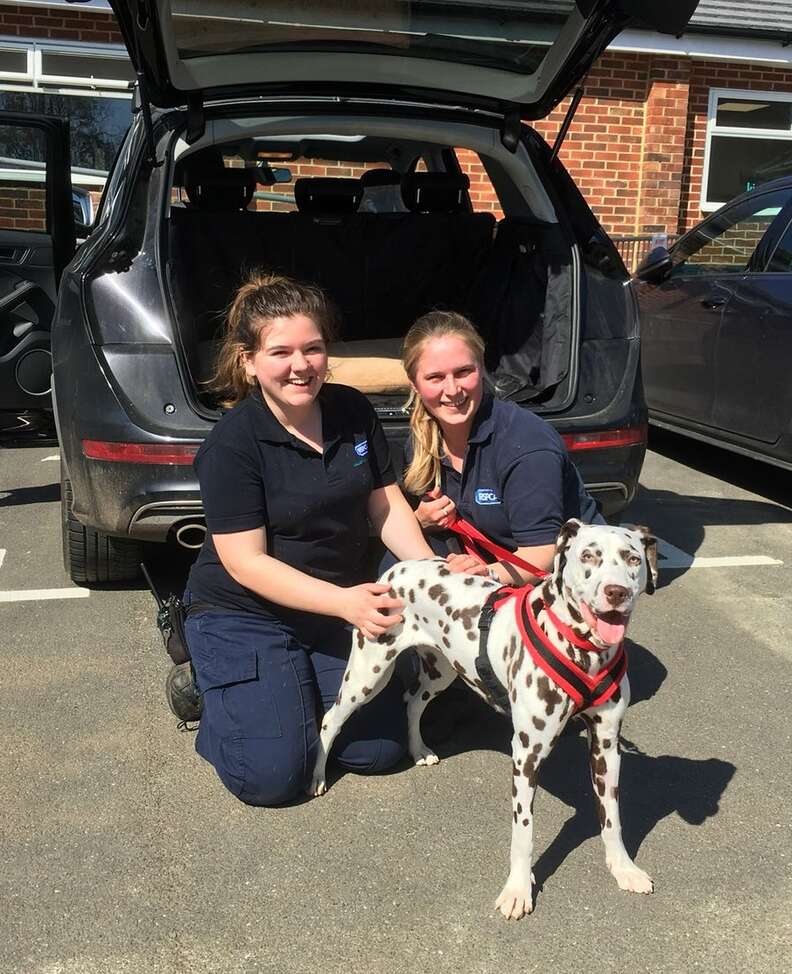 During Beau's second stay at the shelter, staffers focused on helping her learn to overcome her fears so they wouldn't get in the way of her finding another family. They used a mock-up house they set up at the shelter to get her used to the sounds of the TV, radio, various kitchen appliances and anything else they thought she might have to deal with in her next home. It wasn't easy, but slowly Beau became used to the various noises and sights of life, and became less and less startled by them as the days went on.
"Poor Beau is a fantastic dog, but she had a tough start in life that really had a negative impact on her which meant she had no idea how to be a normal dog," Iveson said. "It took a long time and lots of effort to try and build up her confidence and get her used to all the experiences she would encounter in a normal home environment."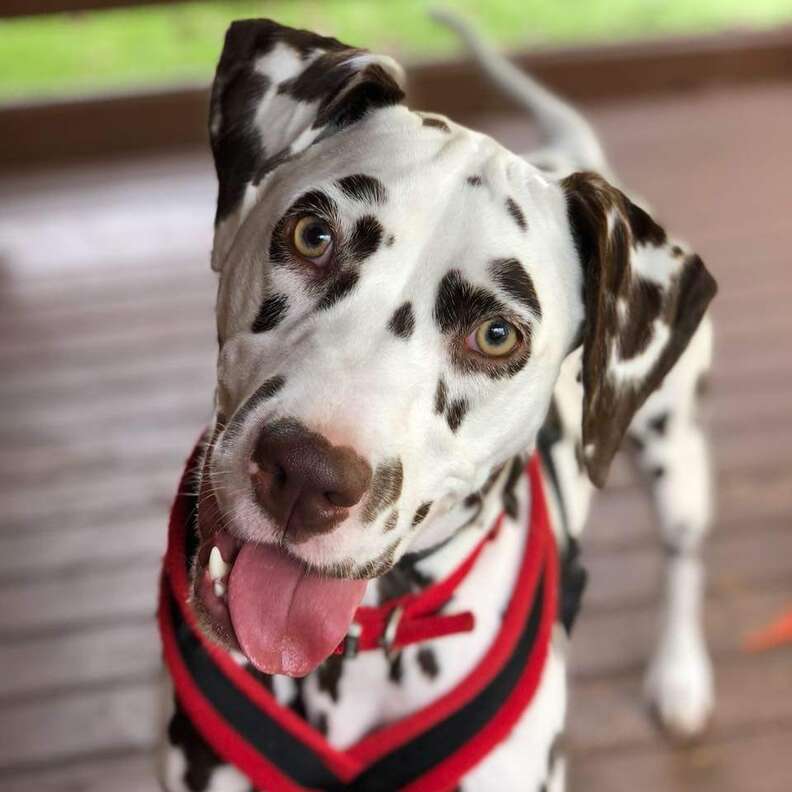 Eventually it was time to put Beau bac up for adoption and give finding her forever family another try — and it didn't take long before the perfect person found out about Beau and came to claim her.
Trudy Kemp has worked with rescue Dalmatians for many years, and had recently lost two Dalmations of her own when she learned about Beau from a local vet practice. After hearing Beau's story she rushed over to the shelter to meet her, and immediately fell in love with her.
"She's an absolute poppet, I couldn't have picked a better dog," Kemp said in a press release.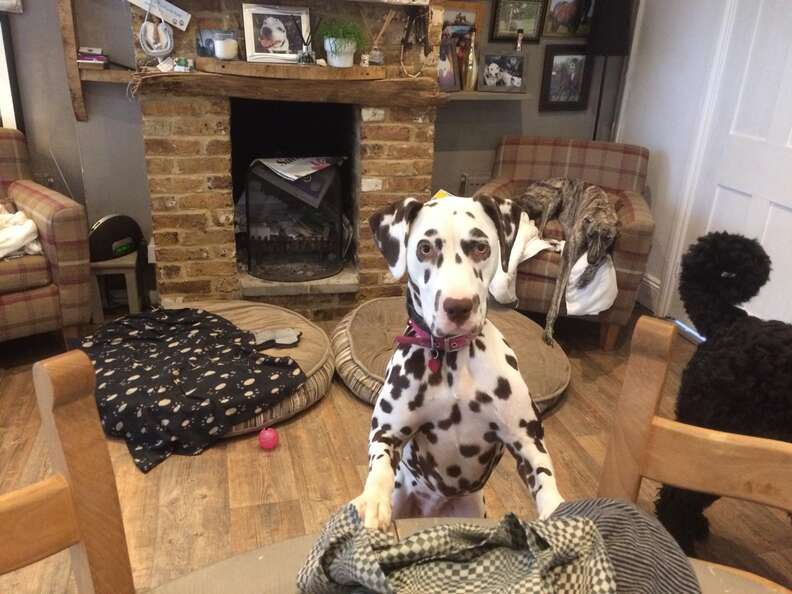 When Kemp first took Beau home, some of Beau's past anxieties surfaced again, and she was terrified to walk through the door into her home for the first time. Her new mom had to pick her up and carry her through doors and into cars for a while, but she didn't mind. She knew that Beau would become braver and more comfortable in her own time — and she was exactly right.
"There is so much she hasn't experienced, which is why she gets so nervous," Kemp said. "She missed out on her puppyhood so she is still a bit of a puppy at heart."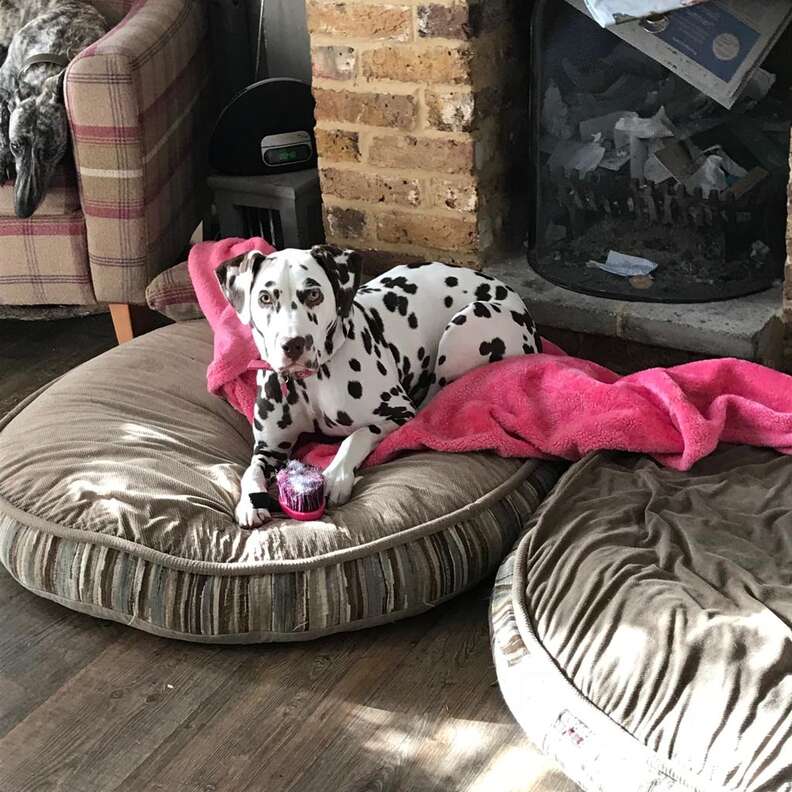 Now, only around a month later, Beau has absolutely no problem going through doors, going outside or doing anything else that a typical dog loves to do. She has a new dog sister named Penny, who is helping her learn how to be a dog again, and the two love playing outside and running around the house together. Beau also gets to go to work with her mom almost every day, and as long as she has her mom by her side, there isn't anything she can't overcome.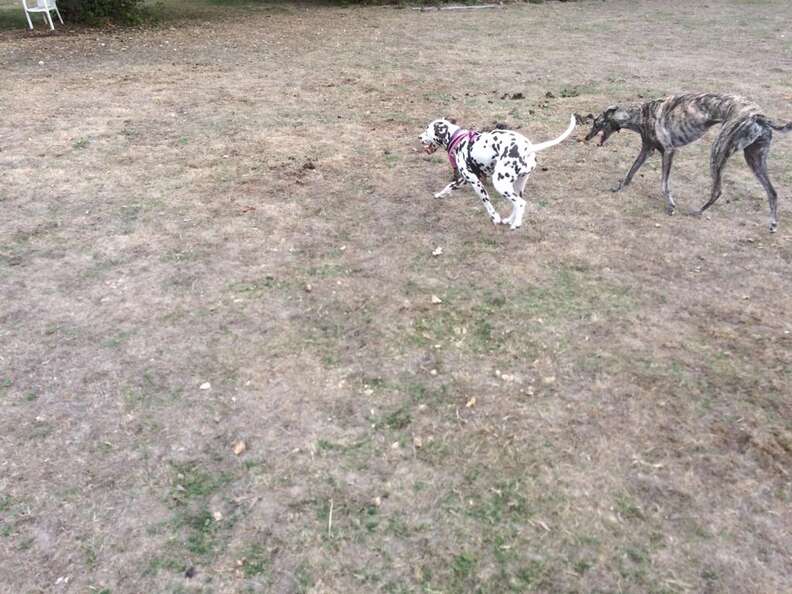 "She's getting better all the time and coming on [in] leaps and bounds," Kemp said. "She's a lovely dog and a typical Dalmatian so I'm really glad I've been able to give her a loving home, a new sister and a second chance at happiness."