Husband Discovers He's Been Replaced By A Dog In All Family Photos
That's one way to get his attention 😂
For the past several months, Kathy Leffler has been on a mission.
She is hoping to grow her family by adopting a dog — but there's just one problem. Her husband Michael, loving as he may be, has been resistant to the idea getting of a new pet.
So, with that, Leffler decided to get creative.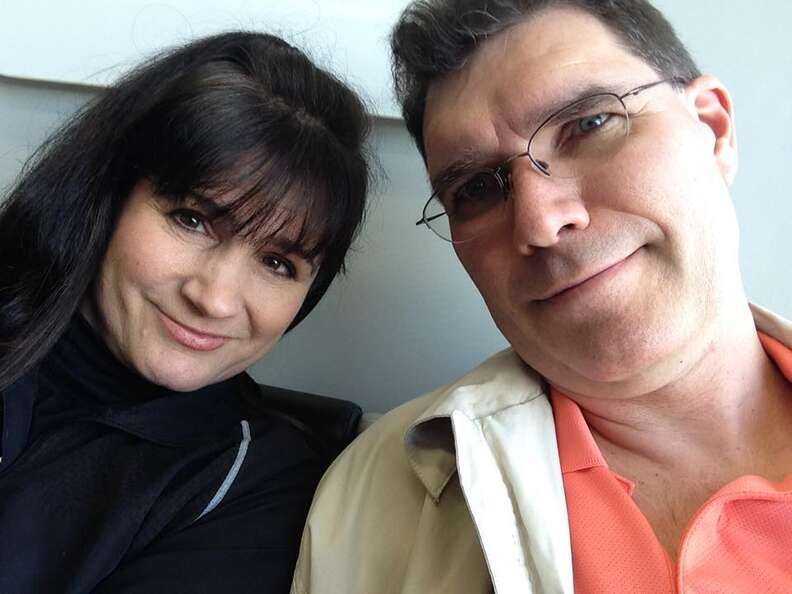 Since arguing her pro-pup agenda wasn't working, Leffler opted for a more discreet approach — one that would hopefully plant the idea in her husband's mind without her saying a word.
Leffler grabbed some scissors.
"I thought it would be funny to replace my husband's face in all the photos throughout the house to get his attention," Leffler told The Dodo.
In each and every one of those cherished family photos, Michael was now a pup.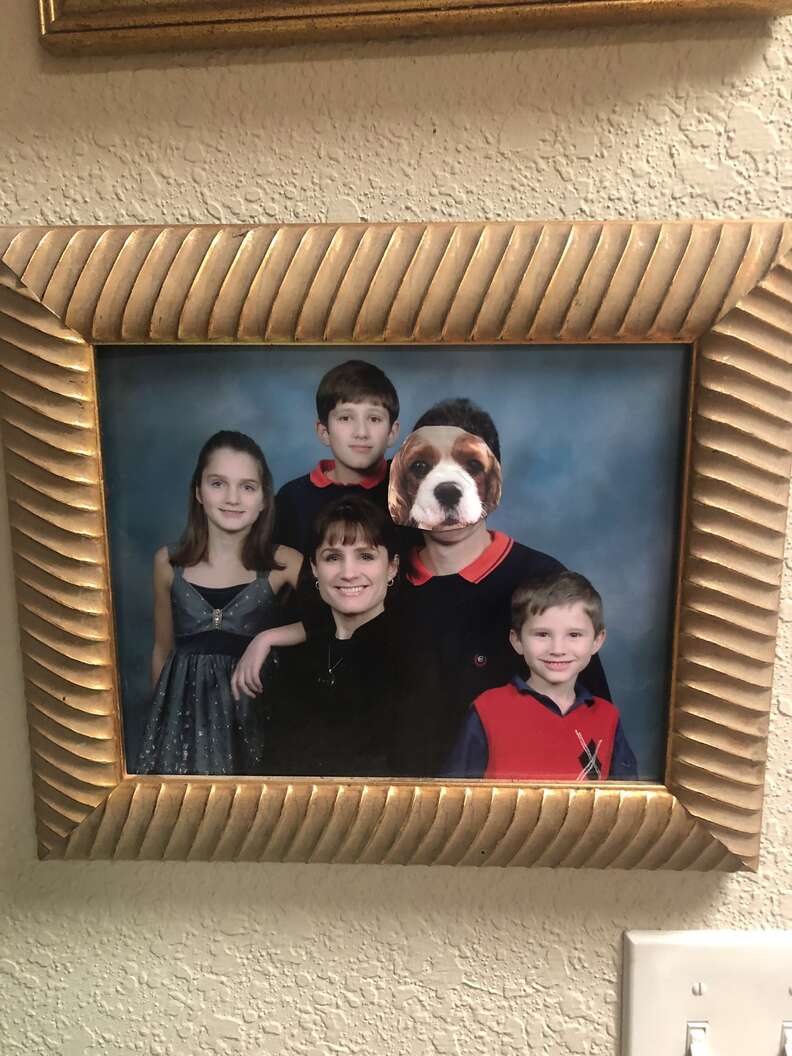 The effect is subtle, but profound — giving the impression that the dog of Leffler's dreams has always been a part of their family, and a part of her husband.
But would it convince him? Michael soon arrived home.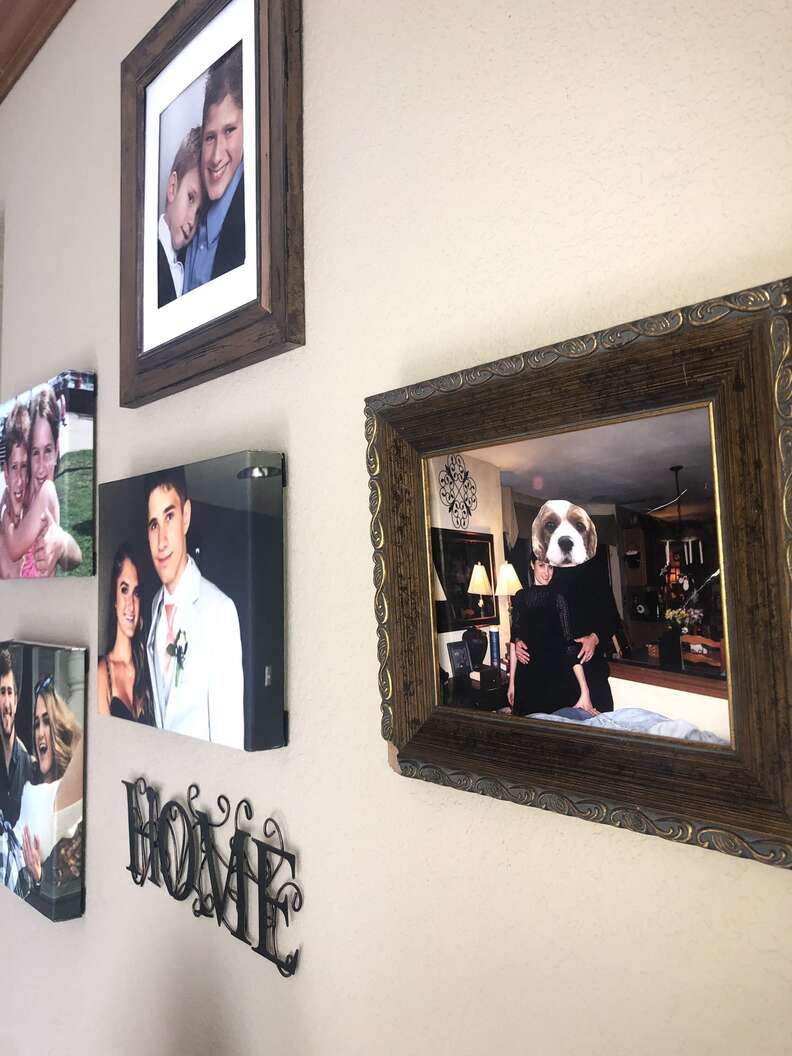 Leffler greeted her husband and acted like nothing was amiss. "He didn't notice the pictures right away," she said.
However, they eventually did catch Michael's eye. He was surprised, no doubt, but also delighted by his wife's tenacity.
"He couldn't stop laughing that my mom had actually gone that far," Alyssa, the couple's daughter, told The Dodo. (She's eager for a new dog, too.) "My mom's very funny!"
As of this writing, Leffler's husband has yet to commit to her pro-pup plan entirely — though, thanks to this adorable ploy, he may be one step closer to caving.
His wife is clearly determined, managing to make her case in a way that put a smile on his face. Like a new dog surely would, too.
Michael has plenty of reminders of that now.
"The pictures are actually still up," Alyssa said. "I'm hoping it works."