These Guys Loved Their Dogs So Much They Opened A Museum
"We are addicted to the loyalty and strength they give us, so we collect everything about dachshunds."
In many ways, Josef Küblbeck and Oliver Storz are typical dog owners: The former florists adore their two shorthaired dachshunds, Seppi and Moni, and, over the years, have become rather obsessed with the stumpy-legged, long-bodied breed.
The two were so taken, in fact, that they did something out of the ordinary. Earlier this month, the proud dog owners opened the Dackelmuseum (German for "Dachshund Museum"), in the Bavarian city of Passau.
That's right: Germany now has the first and only museum dedicated to the "sausage dog."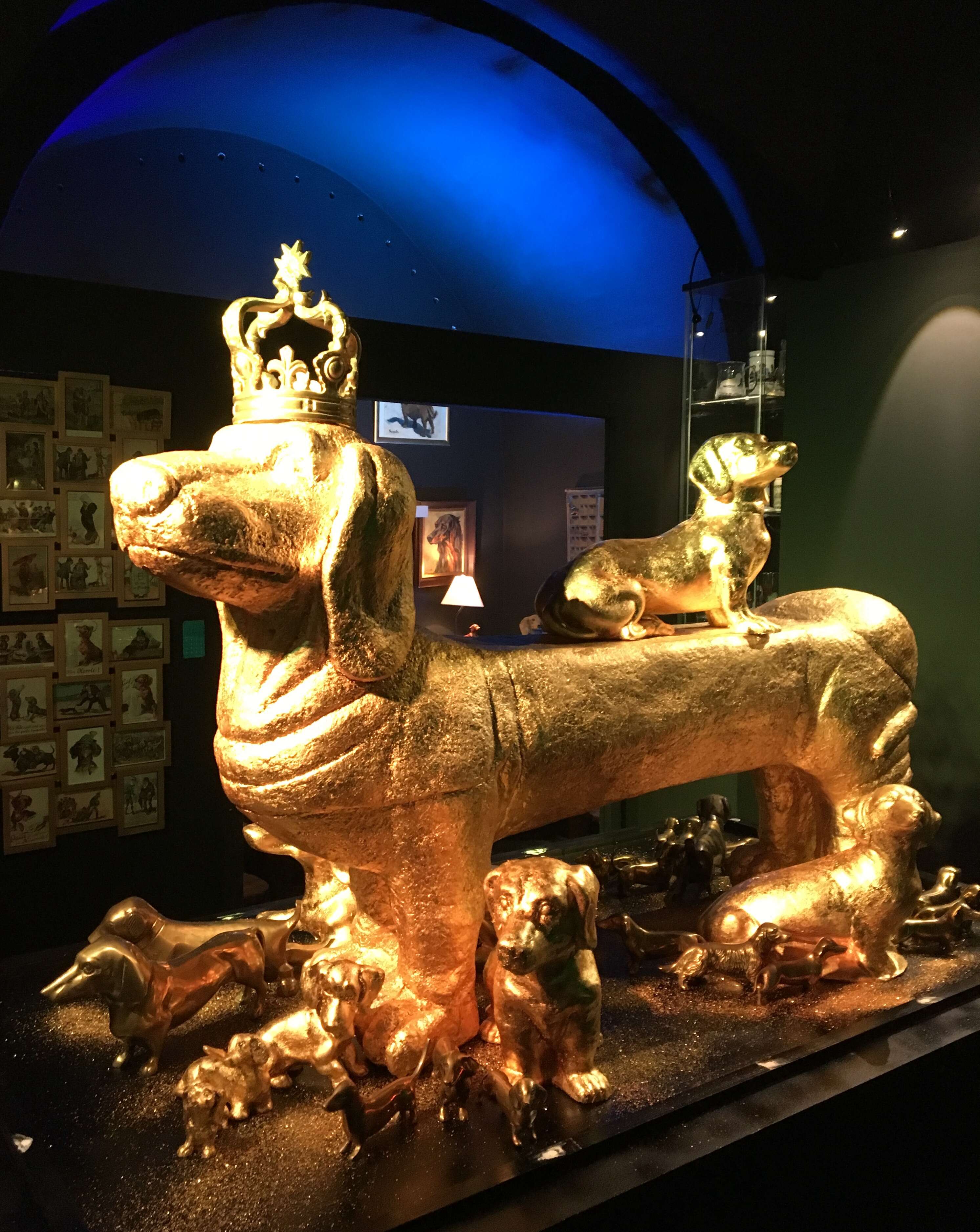 After amassing a collection of dachshund memorabilia over the course of 25 years (and as many years of dog ownership), Küblbeck and Storz decided it was time to put their love on display for the world to see.
The collection started modestly as a way to pay homage to Küblbeck and Storz's favorite dog. "We are addicted to the loyalty and strength they give us, so we collect everything about dachshunds: books, toys, statues in all variations," Storz told The Dodo.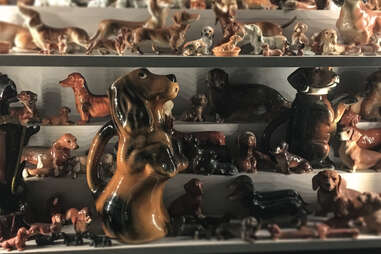 But what started as a small hobby soon grew to epic proportions. "We had about 500 pieces to start the museum when we got a phone call from Belgium. A collector offered us 3,500 pieces," Storz said. "We jumped at the chance and have the biggest collection in the world now!"
On display are 4,500 items reflecting the dachshund's long history and the breed's famous fans, such as Albert Einstein, Leonard Nimoy and Pablo Picasso.
The dachshund has always held a particular place of pride in Germany, which is where they were said to have originated 300 years ago.
Bred to be long and low to the ground in order to reach into badger burrows, their unique looks and vivacious (and stubborn) personalities quickly endeared them to the nation and then the world. More recently, a striped dachshund named Waldi became the first official mascot of the 1972 Olympic Summer Games in Munich.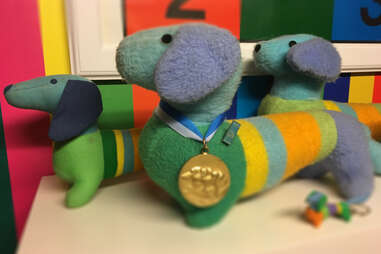 But for Storz, his reasons for starting the museum were far more personal. "The dachshund is witty, funny, sensitive, mind-reading and loyal," Storz said. "They educate their masters and are the best friends ever."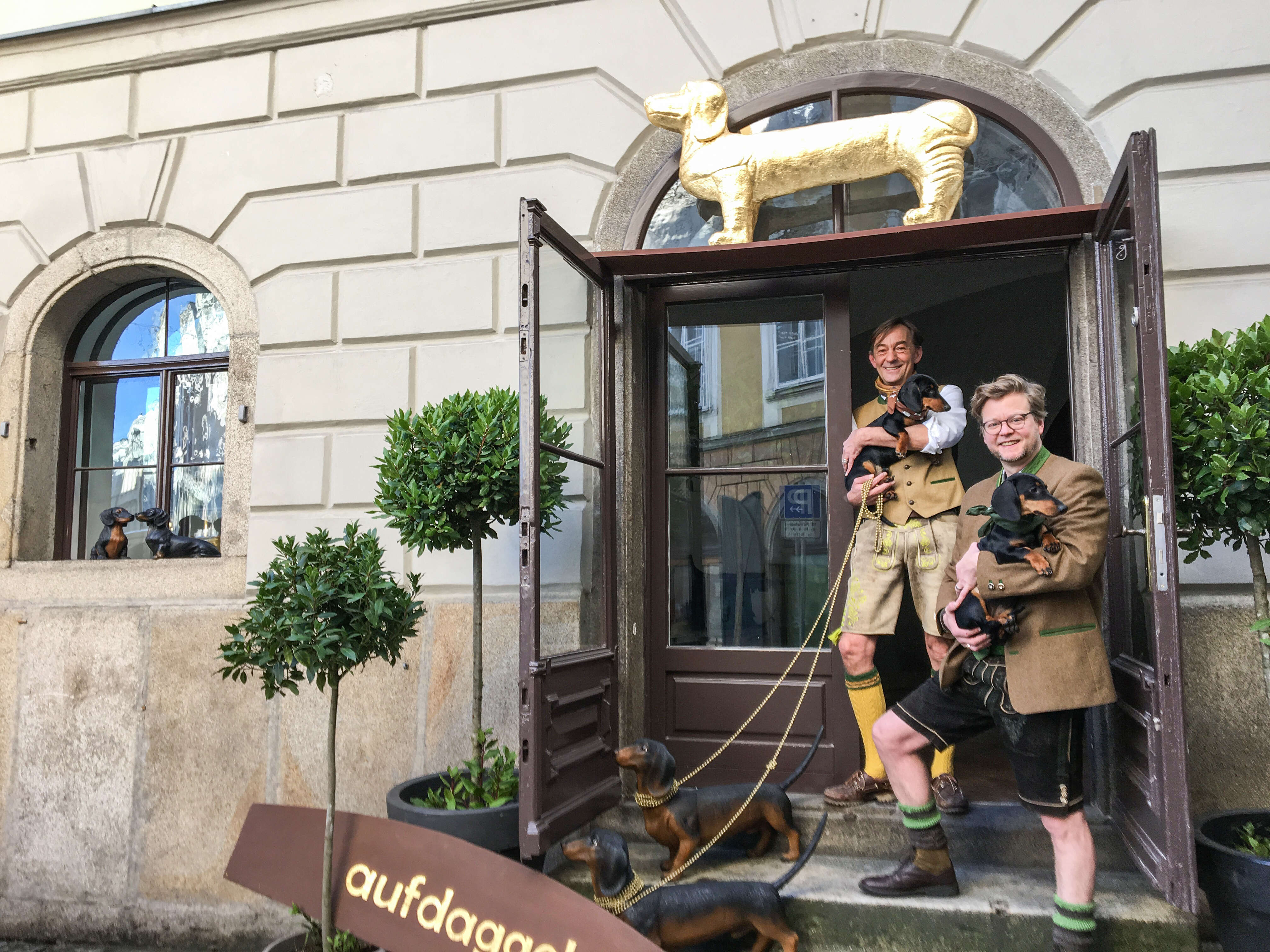 "[Our dogs] give us power for the day," Storz added, "and when they jump on our beds and lick our ears in the morning to wake us up, we are sure we did it right!"
And (just in case you're wondering) yes, dogs are allowed in the museum.