Cop Was Thinking About Hiring A Bunny — When Suddenly One Appeared
He jumped out in front of her car.
The floppy-eared bunny, named Speedy, just landed a brand-new job — and he has his impeccable timing to thank for that.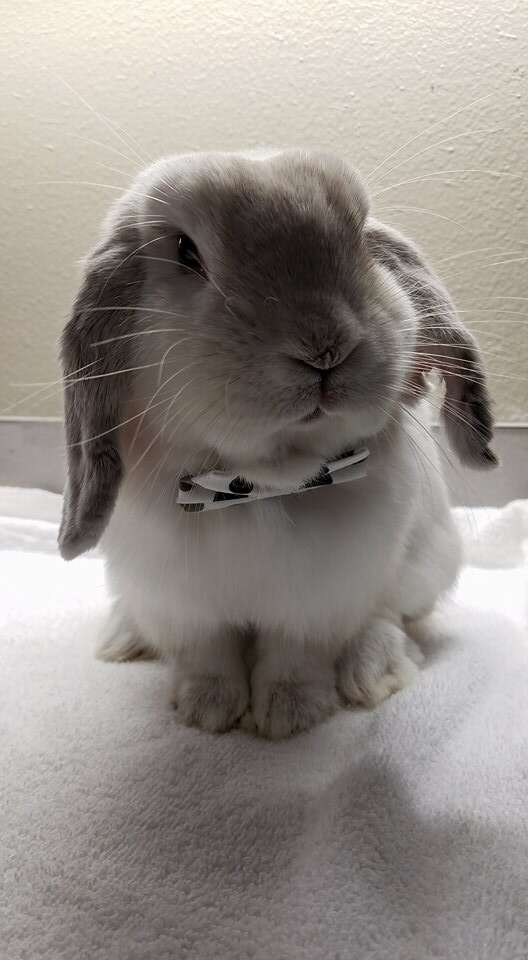 Officer Katie Close works for the Healdsburg Police Department in California. For the last year or so, she'd been bringing a charismatic rabbit named Norman into the station to serve as a therapy animal for her hardworking colleagues. Recently, however, Norman's tenure ended; a dispatcher adopted him and his retirement began.
After that, Close auditioned several other bunnies to fill the role that Norman had held, but all were too shy. She began to think she might never find a rabbit who was up to the task, and it weighed on her mind.
Then in hopped Speedy — as if on cue.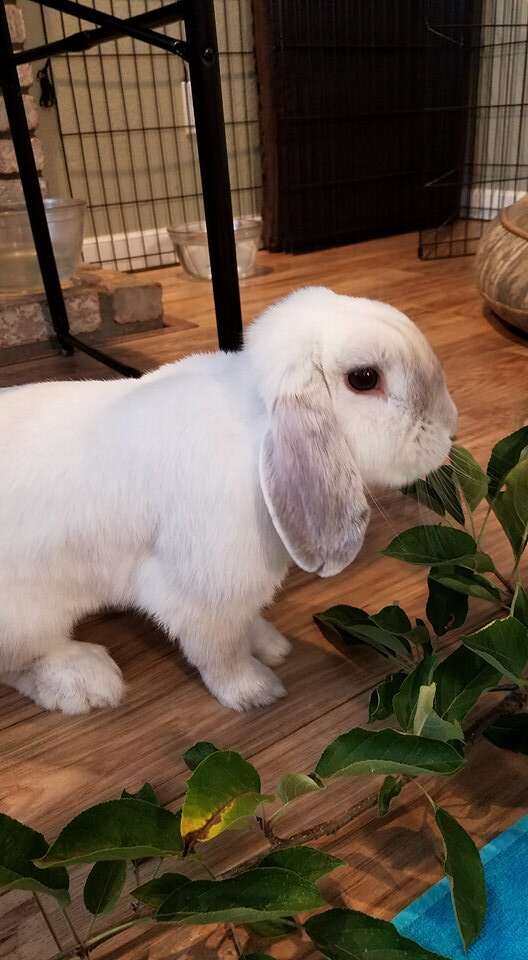 Last month, while driving home from work, Close decided to take a different route. She needed to think, and what she was thinking about was bunnies. Suddenly, Speedy appeared.
"I was lost in thought about my therapy bunny project when a white furry creature darted out into the road," Close told The Dodo. "I stopped just in time to avoid hitting what at first glance I thought was an opossum, but quickly realized was a little lop-eared bunny."
Fearing he'd eventually get struck by a car, Close decided to bring the bunny to safety. Speedy was scared at first and ran away, but she eventually caught him and he settled into her arms.
"I expected him to scratch and kick as I lifted him, but he didn't," Close said.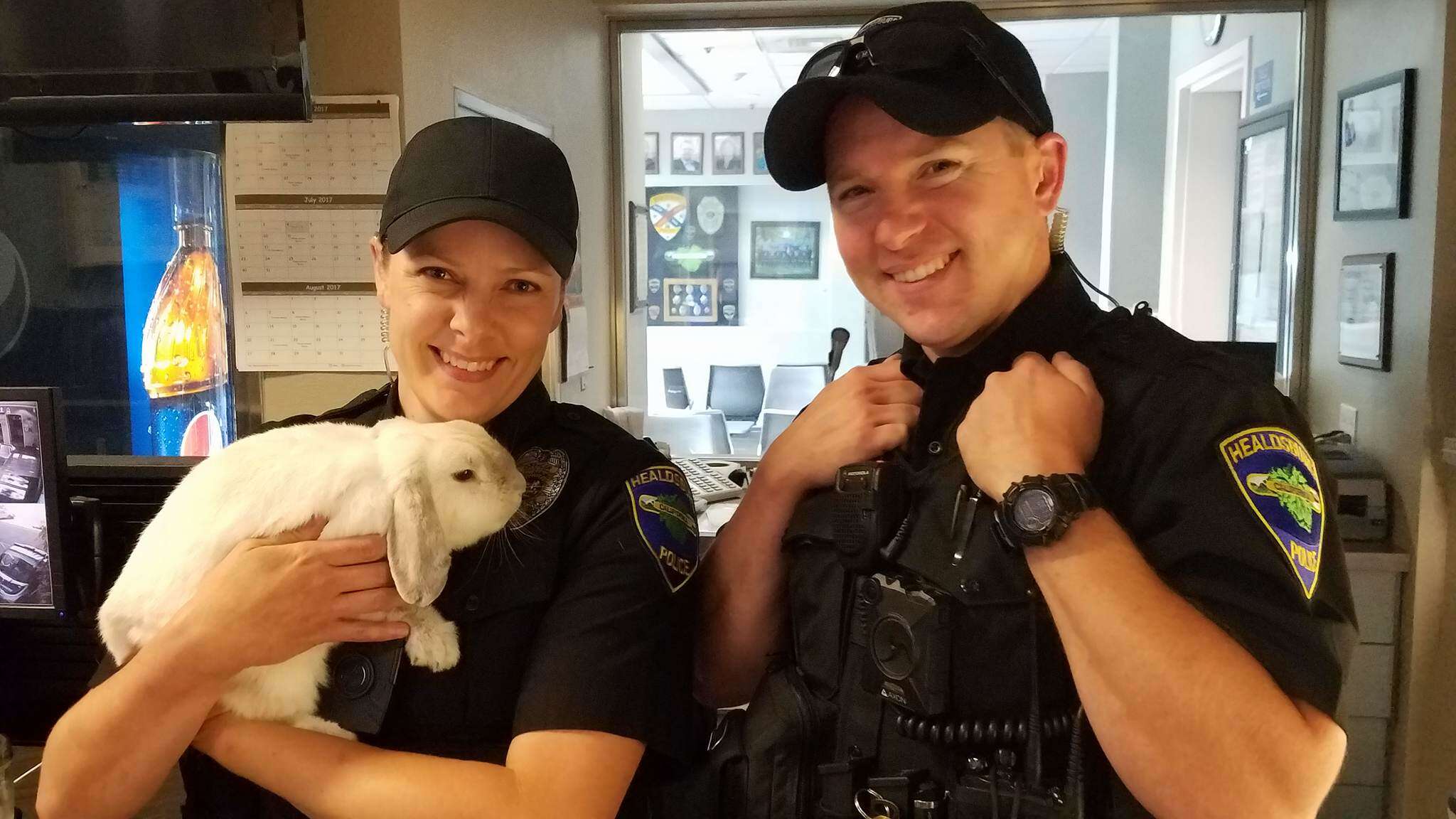 Sensing that Speedy was a lost pet, Close cleaned him up and took him to a vet. He was slightly injured, and appeared to have been roughing it for some time, but unfortunately the bunny wasn't microchipped.
So, with that, Close decided to give him a home — and to try him out for a new job.
(Officer Speedy does have a nice ring to it.)
"The next day I brought him to work and he settled perfectly into Norman's old routine, as if he was made for the job," Close said.
Officer Speedy had found his place.
Since the rescued bunny started his new job with the police, things have never been better.
"Speedy's title is Chief Morale Officer because he puts a smile on everyone's face. He knows to use his litter box and to keep his 'cubicle' clean. He is an expert in the art of manipulation, be it for cuddles or cilantro sprigs," Close said. "He's our little buddy and we love him."