Couple Takes 46 Animals Into Their Home During Hurricane Irma
"Everyone has been getting along great."
Ron and Gretchen Levine run a pet-sitting service in Florida, and usually only have a handful of pets in their care at a time — but when Hurricane Irma began approaching, their home got a tad more crowded.
When many families decided to evacuate instead of hunker down during the hurricane, they had to decide what to do with their beloved pets. The couple began taking in pets starting on Thursday for families who were leaving, and also had to go and pick up some pets from various homes whose families had been on vacation and couldn't get home because of the storm.
Before the hurricane hit, the couple had taken in pets from 23 different families — which came to a grand total of 46 different pets.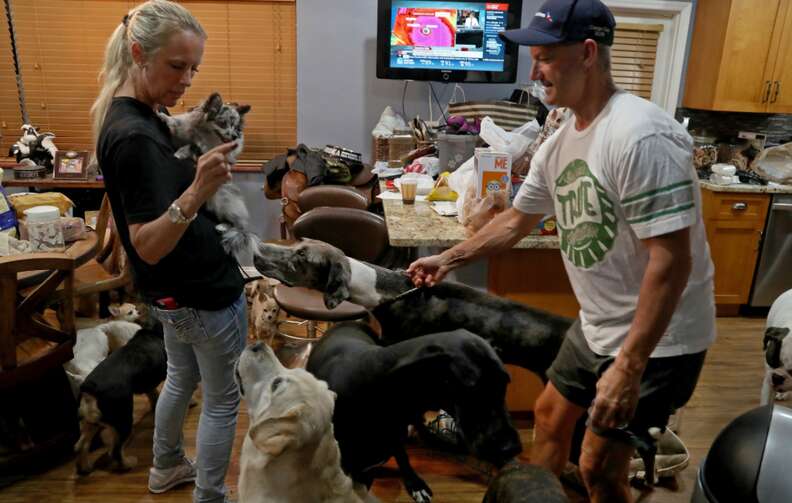 One might think that 46 animals who don't know each other all staying in the same house would be insane, but so far, everyone is actually getting along pretty well.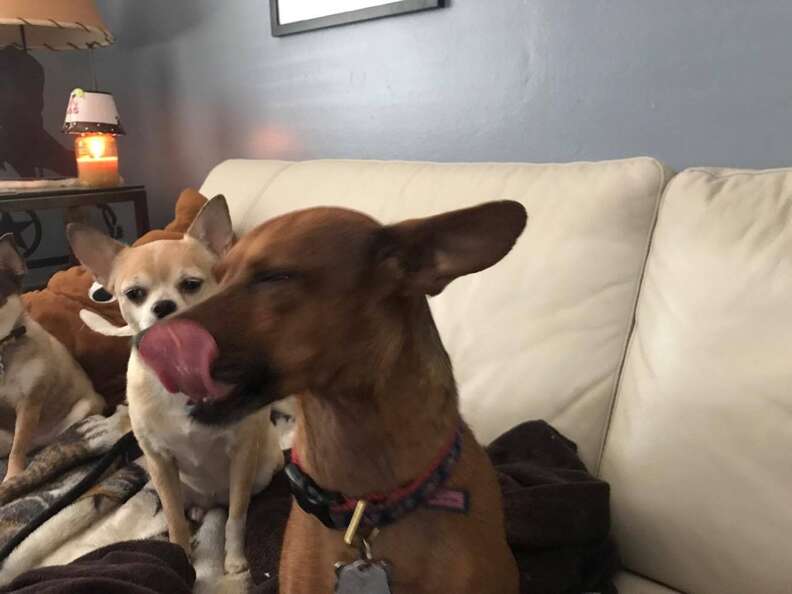 "Everyone has been getting along great; we do separate the smaller dogs from larger ones," Ron Levine told The Dodo. "The cats are set up in cat condos in a second bedroom and our office area. All the animals could care less about the storm."
As the storm raged on, the couple ended up losing power in their home, but luckily they were prepared with a generator, so all of the food and meds for their houseguests were kept safe. The pets cuddled and played in their respective areas, and some of the dogs were even brave enough to venture into the backyard when the winds died down a little. For the most part, though, the pets didn't seem to have any idea that they'd been through a hurricane, and were happy to just be hanging out together.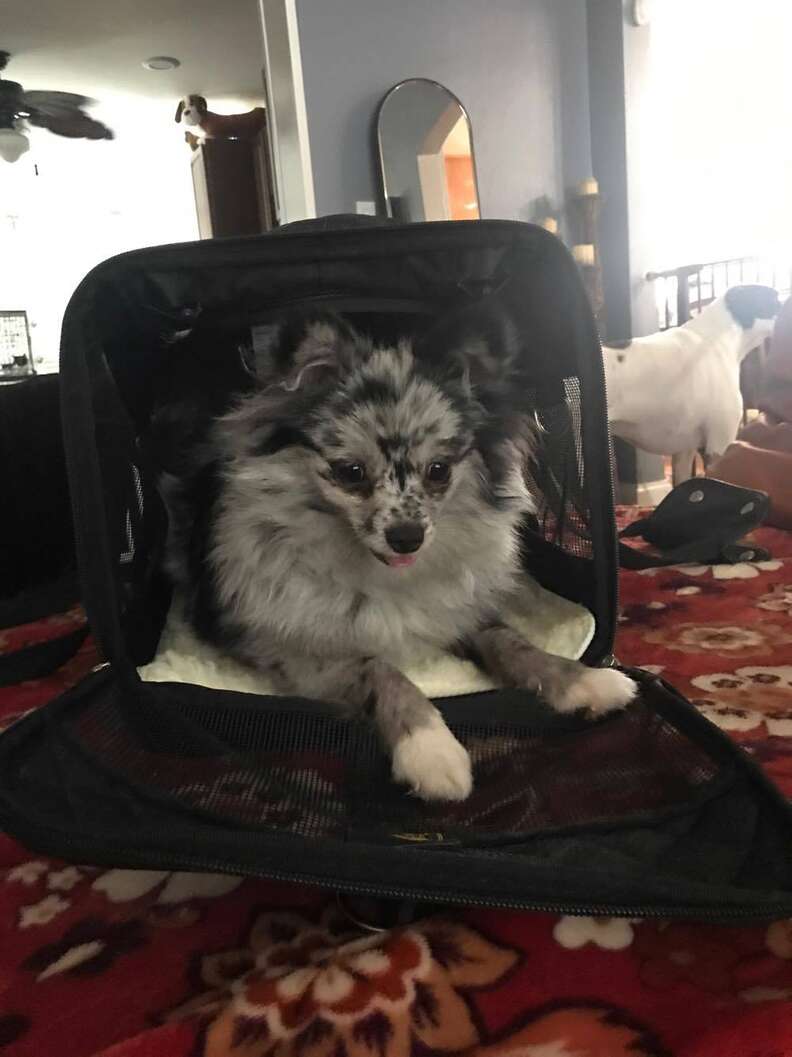 Now, the worst of the hurricane is over, but the couple's pet-sitting duties are far from it.
"As of now we have no idea how long they will stay with us, as our clients' flights are delayed or canceled," Levine said.
The couple is happy to keep the animals for as long as they need to, and so for now, it's just them, their own dogs, and lots of other pets, all somehow living in harmony.