Couple Runs Into Oncoming Traffic — To Save A Tiny Life
As soon as they held her in their hands, they knew she was family ❤️️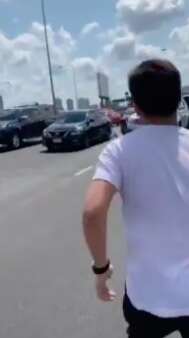 Teera Potisat was heading home with his girlfriend, Kessarapawn Inpang, when they saw something dark and tiny darting among the cars on a traffic-packed highway in Bangkok, Thailand.
And Potisat just knew he had to stop.
After pulling to the side of the highway, he jumped out of the car, as his girlfriend ran along just after him. The cars coming their way had to all come to a halt.
This sudden act of bravery ended up making a world of difference to a scared stray kitten who had become stuck on the roadway.
These are the moments that saved the small cat's life — which Inpang captured on her cell:
Several other drivers had also gotten out to help and managed to coax the tuxedo kitten out from underneath one of the stopped cars.
Potisat swiftly took her into his hands.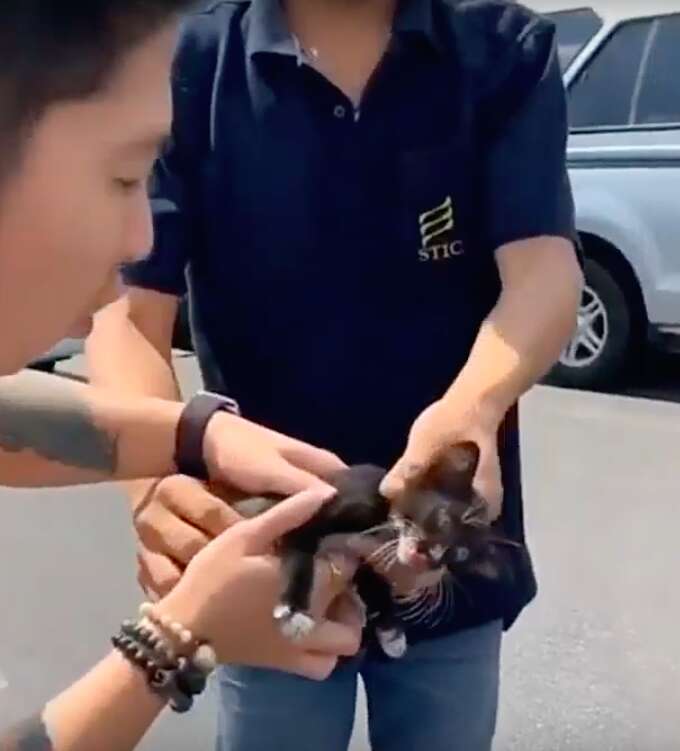 As Potisat held her, speaking soothingly to her, it became pretty clear that the couple wasn't about to let her go.
The little stray became part of their lives as soon as she was safe inside the car.
She curled right up on Inpang's lap and made herself at home.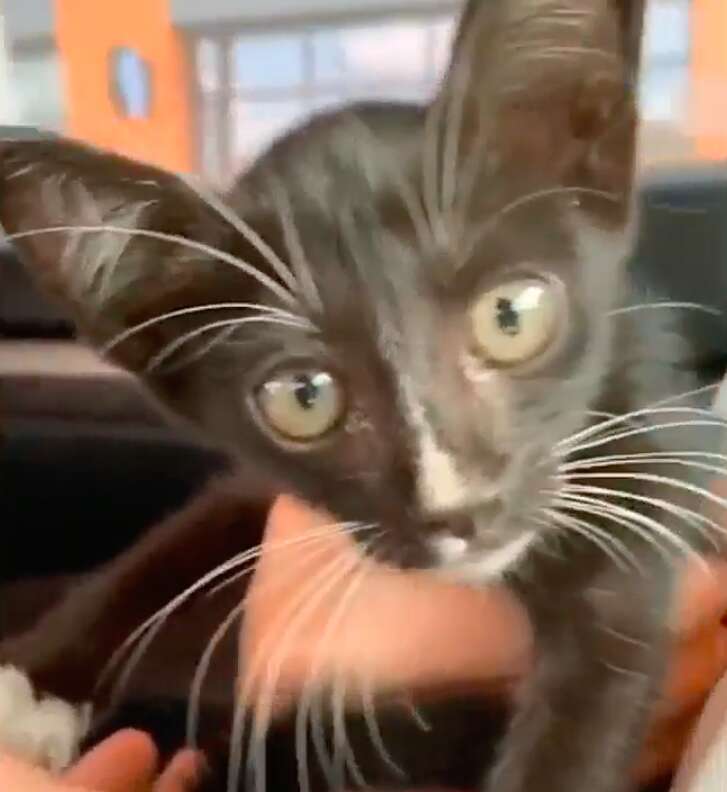 Inpang has always loved cats — especially Persians. But she's admittedly new to the adopt-don't-shop idea.
"This is the first time I have ever saved a kitten and adopted them," Inpang said.
It's almost like the universe was telling her that it's the perfect time to start.
To adopt a fantastic rescue cat of your own, check out
Adopt-a-Pet
.