Police Pull Over Couple — And Get Handed A Puppy Couple 'Doesn't Want' Anymore
They'd only gotten him that day — and already changed their mind 🙁
When some police officers performed a random traffic stop on a car in Windsor, England, they didn't really expect to find anything too out of the ordinary. When they looked into the car, they found a couple sitting in the front, holding a tiny puppy. After a few minutes, the couple told the police they didn't want the puppy anymore — and passed him through the window to the officers, just like that.
Staffers at the shelter decided to name the puppy Buddy. The tiny dog was only 6 weeks old at the time, and despite his shaky start to life, he was completely healthy. Everyone quickly fell in love with Buddy, and cuddled him and kept him safe before he was old enough to go off and find his forever family.
"Buddy is a really bright puppy who loves attention from people and his confidence around other dogs is growing everyday," Sarah Copleston, communications officer for Battersea Dogs & Cats Home, told The Dodo. "Buddy loves nothing more than being made a fuss of and chasing a tennis ball. With all of the excitement of being a puppy, he is fast asleep by 9 p.m. each evening."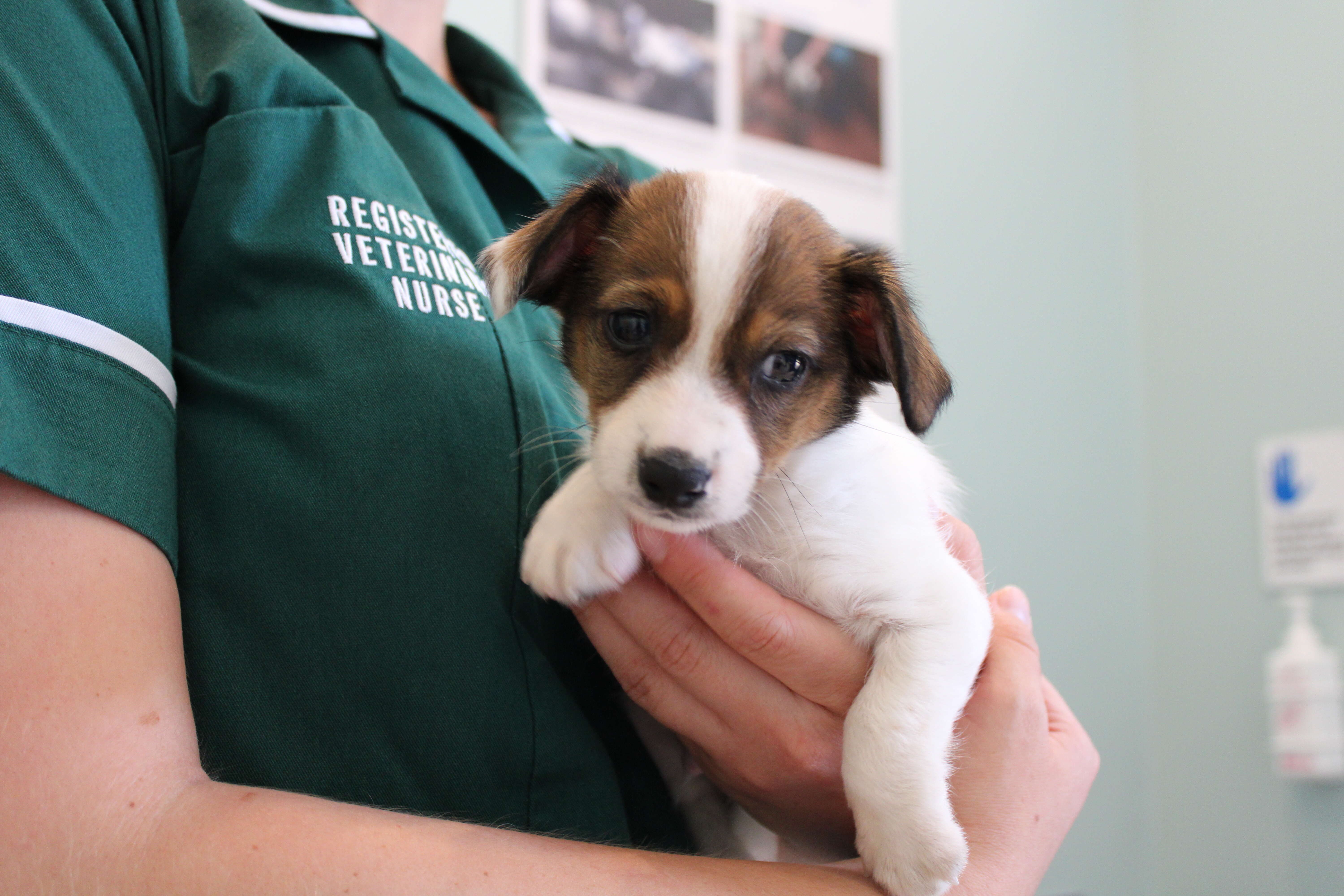 As soon as Buddy was ready to be adopted, he found his new family quickly, and is now loving every minute of his new life with them.
"Buddy is doing really well in his new home and is learning more and more each day," Copleston said.
Buddy's situation is a strong reminder to always make sure you're ready for a puppy, or any other animal, before you take on the responsibility of one. You should also never purchase a dog online or from a pet store, and always strive to adopt from shelters instead. There are still so many dogs and cats waiting for their forever families at Battersea Dogs & Cats Home, and in countless other shelters all over the world.
Thinking about adopting? Then meet Dodo Adoptbot, an interactive guide for new pet parents. Get
started on Facebook Messenger
or text HOME to 38349.