Corgi Was Too Short To Jump Onto Couch, So His Parents Bought Him His Own
He's obsessed with it 😂❤️️
Ever since he was a puppy, Tonic has had a bit of a short leg problem. His stubby little corgi legs aren't the best for big jumps or leaps, and when it came time for him to learn how to jump up onto the couch, his parents quickly realized it wasn't a skill he was going to master.
"He always had trouble jumping onto things ever since he was a puppy," Serena Juan, Tonic's mom, told The Dodo. "He still cannot jump onto the couch, but we see that as a safer circumstance for him anyway so we never encouraged him to learn. We just pick him up, and place him wherever he wants to be."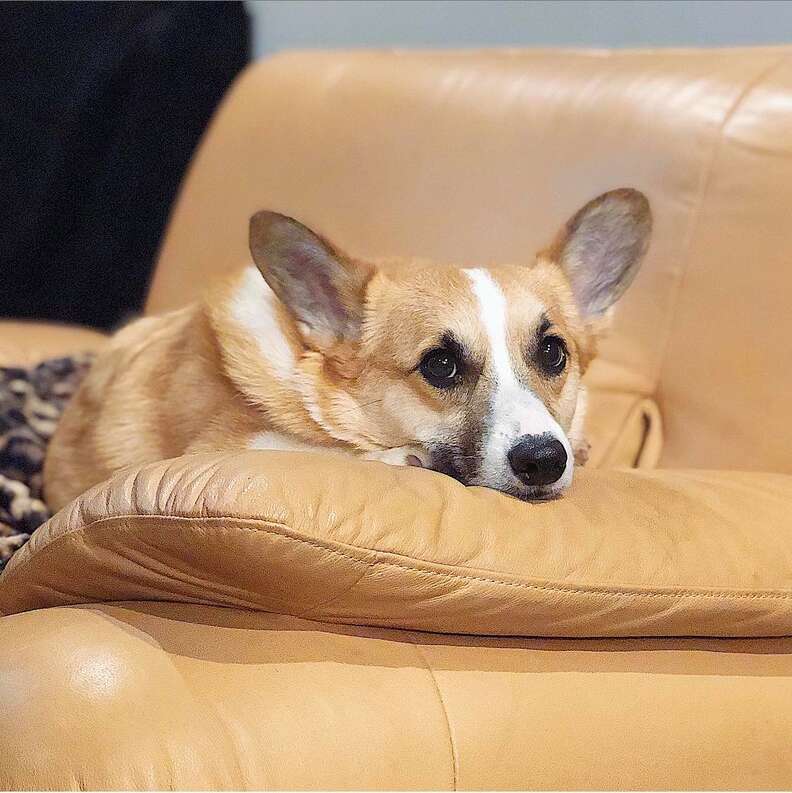 Tonic's brother, Gin, however, has no trouble getting up onto furniture because his legs are much longer. Tonic's parents were worried he might start to feel a little left out — so they got creative, and came up with the best idea.
They decided to get Tonic his very own corgi-sized couch — and he couldn't have been more thrilled about it.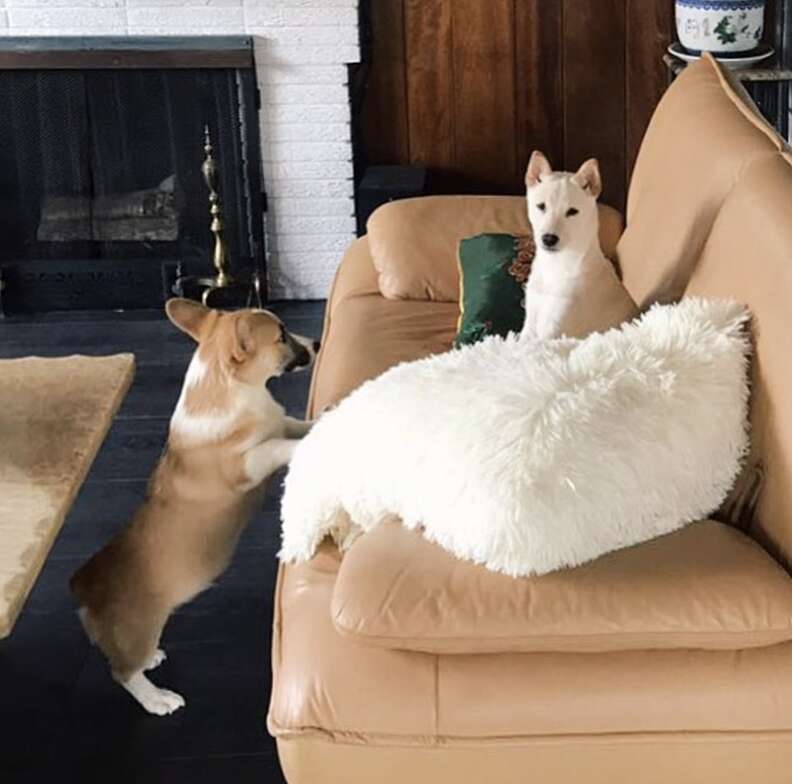 "When we first got the couch, he sniffed it, curious about it," Juan said. "Eventually he plopped himself on, found that it was super comfy, and was happy with it right away. He stayed hanging out on the couch and wouldn't leave it."
Tonic knew that the couch was meant just for him, and fell in love with it instantly. Now he has his very own couch to stretch out on, nice and low to the ground, just the way he likes it.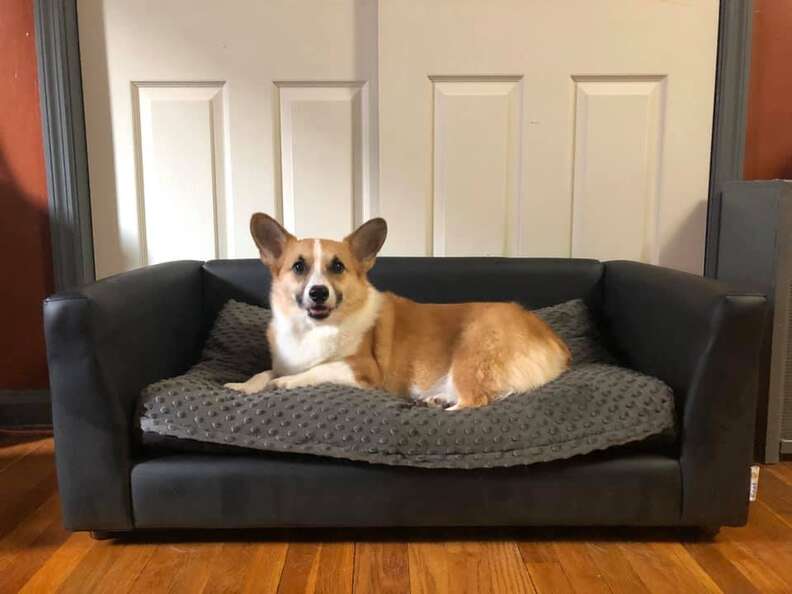 Even though it's been a bit since the couch arrived, the excitement of it hasn't worn off at all. Tonic is still head over heels for his couch and barely ever leaves it — just in case his brother gets any fancy ideas and tries to steal it for himself!
"He still uses the couch all the time now," Juan said. "He sleeps on the couch every night, and it is also his hangout spot. So the majority of his time, you can catch him on the couch. He even brought some of his [favorite] chew toys and blanket onto it."