Overweight Shelter Dog Drops 10 Pounds — And Gains The Perfect Family
She looks SO different now 💞
Miss Butterworth was surrendered to the Asheville Humane Society after her owner sadly passed away. When the corgi-Chihuahua mix arrived at the shelter, the staff members couldn't believe their eyes — as the little dog was severely overweight.
After examining Miss B, it was determined that she was morbidly obese at 20 pounds, which was twice as much as she should have weighed. Twenty pounds is a lot of weight for such a small dog to carry around, and everyone at the shelter knew that if Miss B was to have any chance at living a long, healthy life, she needed to lose around 10 pounds as soon as possible.
Miss B was taken in by an experienced foster couple, Sharon and Barry. They began taking Miss B out for walks, being careful to ease her into it, as too much exercise right away would be a strain on her chubby body. They even took her swimming at a local lake, doing everything they could to help her shed the pounds.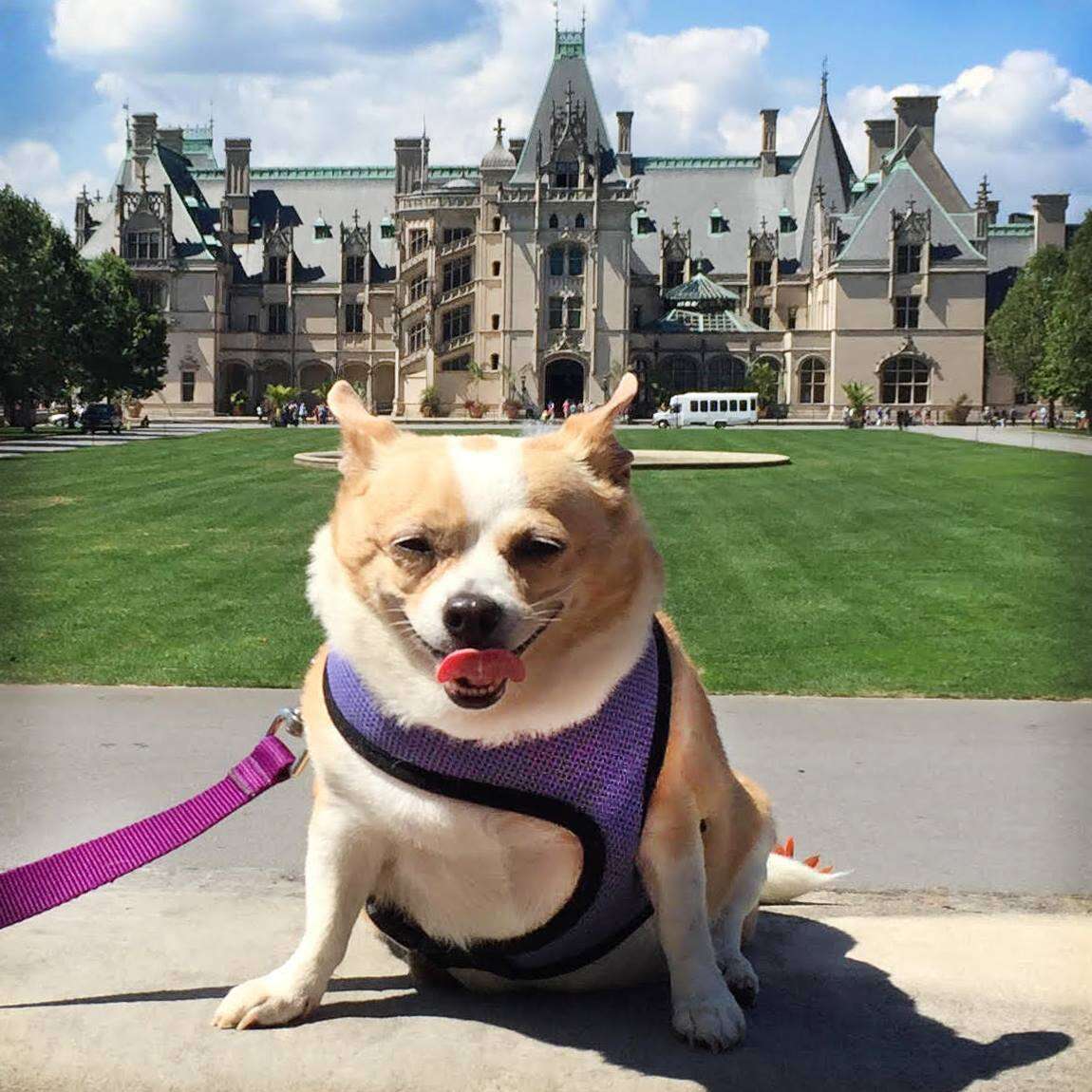 During her weight loss journey, Miss B became something of a local celebrity. Her foster parents took her to several events around Asheville, and she soon began appearing on local TV and radio stations. Everyone fell in love with the chubby little dog, and loved following along with her weight loss challenge.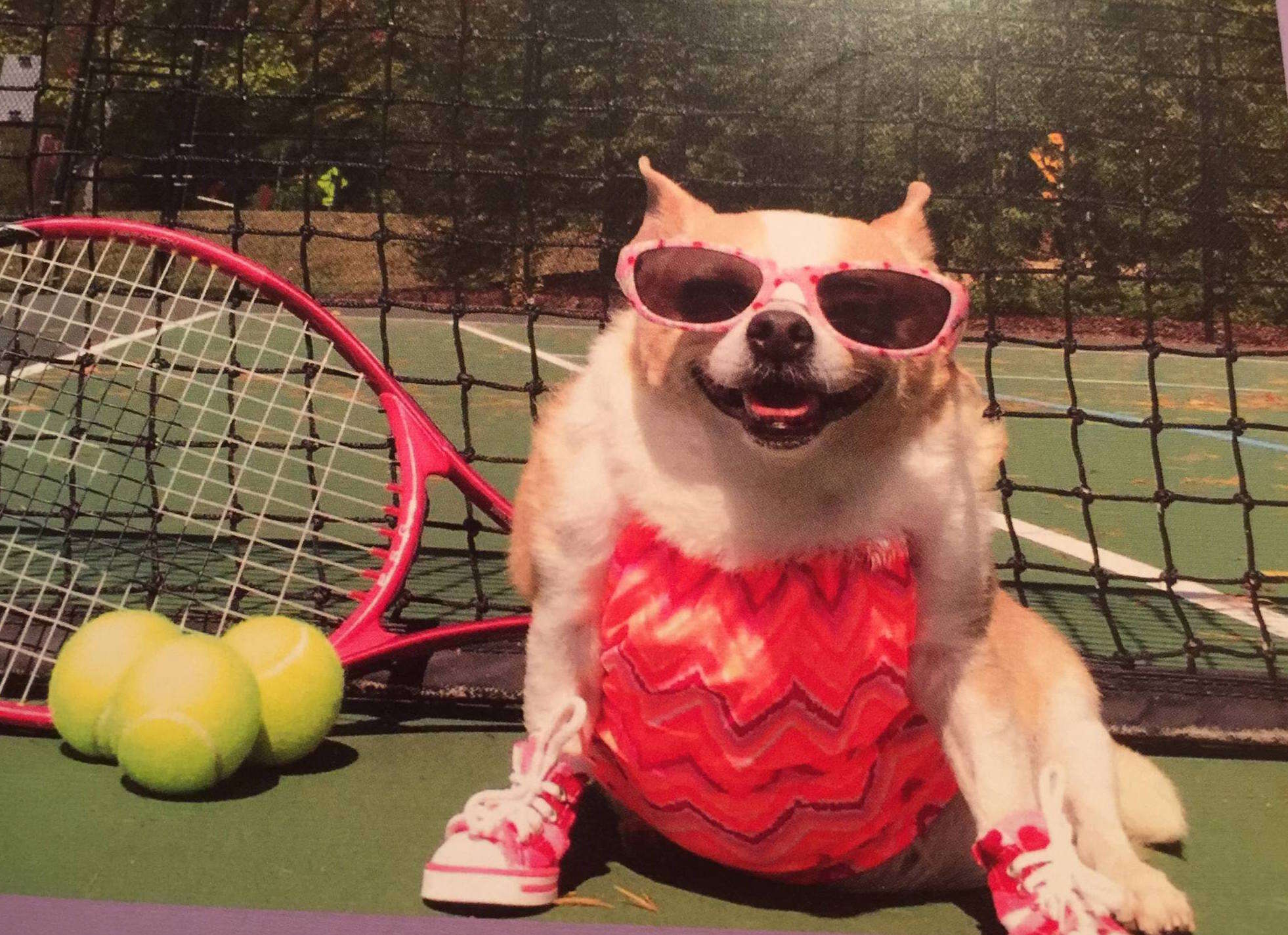 Between her new exercise regime and a very, very healthy diet, slowly but surely, Miss B began to lose the weight …
… until, months later, she practically looked like a different dog.
With her new skinny body and healthy lifestyle, it seemed that Miss B was finally ready to go off and find her forever home. Once she was down to 12 pounds, the shelter opened up the application process, and narrowed the selection pool down to four families. They were in the process of selecting a family when Miss B went in for a routine checkup — and came out with some grim news.
While Miss B was being checked over, a small cancerous mass was found on her right front leg. The shelter quickly notified the four families to let them know that the process would be halted until they figured out how serious the cancer was and what kind of treatment Miss B would need.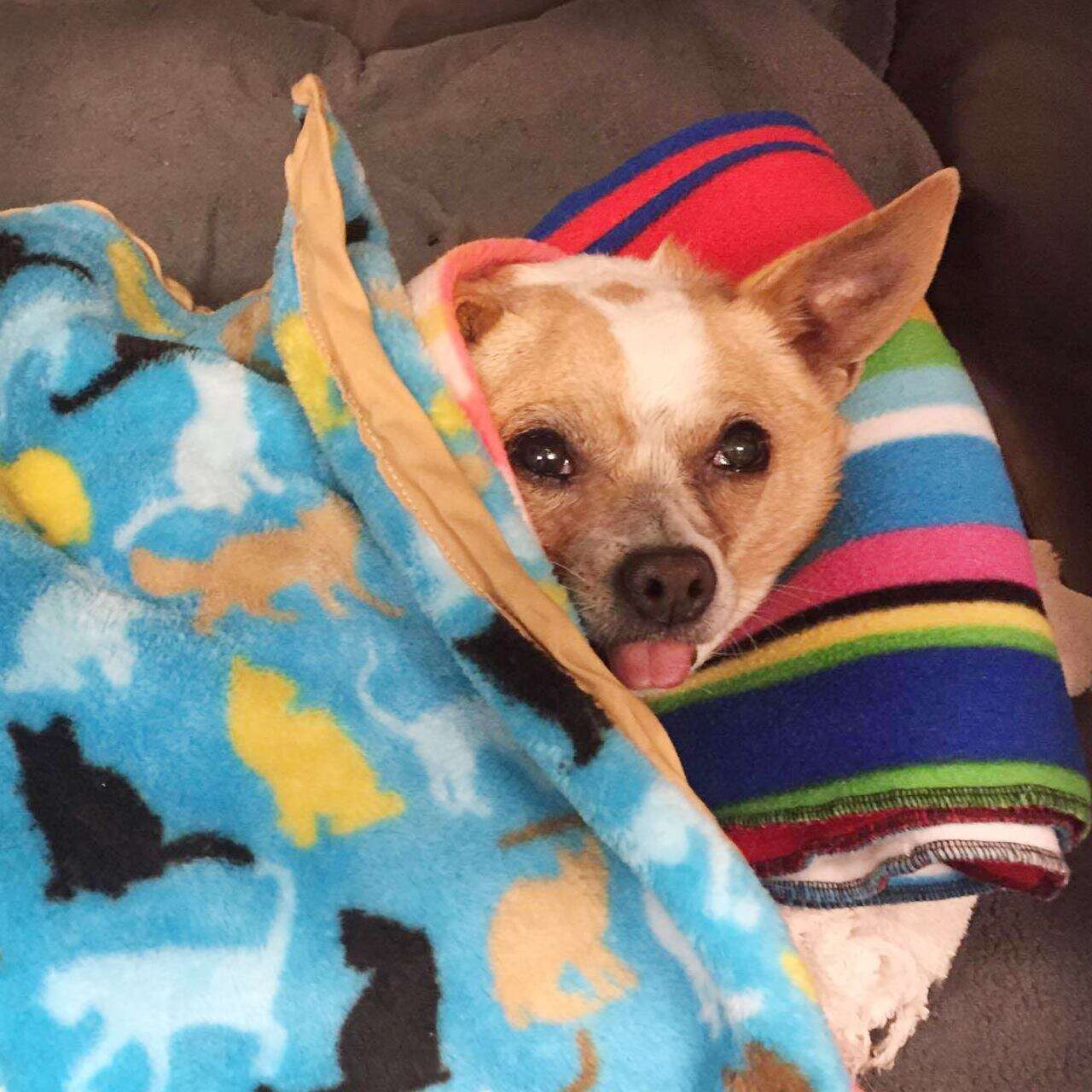 Miss B had surgery to remove the tumor, and once it was removed, she was miraculously declared completely healthy. The cancer hadn't spread to any other part of her body, and removing the tumor was all it took to ensure that she was healthy again. Everyone was elated to hear that Miss B was OK — especially Paula and Daryl Fox, who found out shortly after the surgery that they had been chosen to be Miss B's new family.
"We were on cloud nine after receiving the news of being chosen," Paula Fox told The Dodo. "Asheville Humane Society also helped the other three final families chosen for her adoption find a fur baby for their family at no charge to them."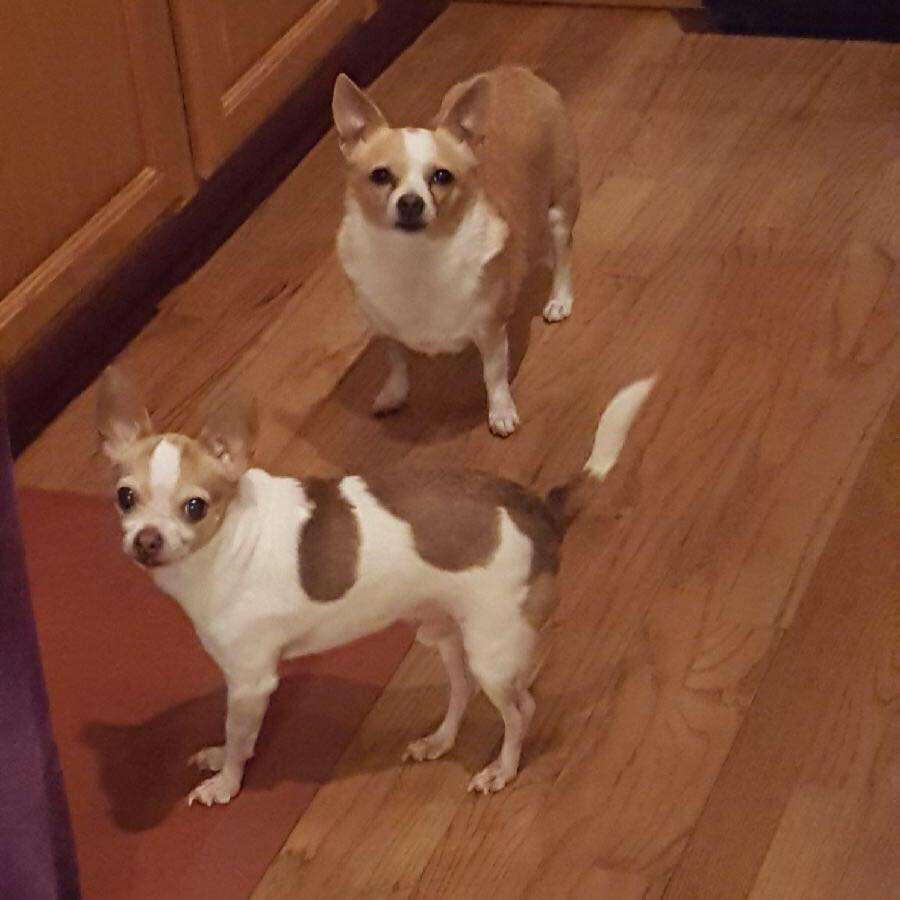 The couple had lost one of their dogs a few years back, and had finally been ready to welcome another dog into their family when Miss B became available for adoption. They'd been following the very special dog's weight loss journey, and something about her made them sure that she was meant to be a member of their family, and they were right.
Now, Miss B is loving life with her new parents and her new dog brother, Winston Thomas. She's down to 11 pounds, and is maintaining her new healthy weight by following her parents around wherever they go and playing with her dog brother. Her parents are confident that she can keep the weight off, and are overjoyed to see what a happy, active little dog she's flourished into.
"She loves to just be with her family," Fox said. "She is so gentle with her brother Winston Thomas, who is 16. She really looks out for him!"