Cop Sees Bag Of Trash Dumped In Park — Then Finds Someone Alive Inside It
She was discovered just in time.
Deputy Bennett Dillon of the Monroe County Sheriff's Department in Indiana was on routine patrol early last Wednesday morning when he was called upon to save a life.
While stopping by a local park, Dillon spotted a bag of trash carelessly strewn on the ground — and inside it was a little creature in desperate need of help.
Upon closer inspection, the deputy discovered the bag actually contained a small kitten, who'd been left to die in the dark by some cruel person. Had Dillon not found the abandoned animal when he did, chances are she would not have lived to see the dawn.
"The kitten was barely breathing, and had blood in its eyes and ears," the sheriff's department wrote in a post. "Deputy Dillon removed the kitten from the trash bag and wrapped it in a blanket."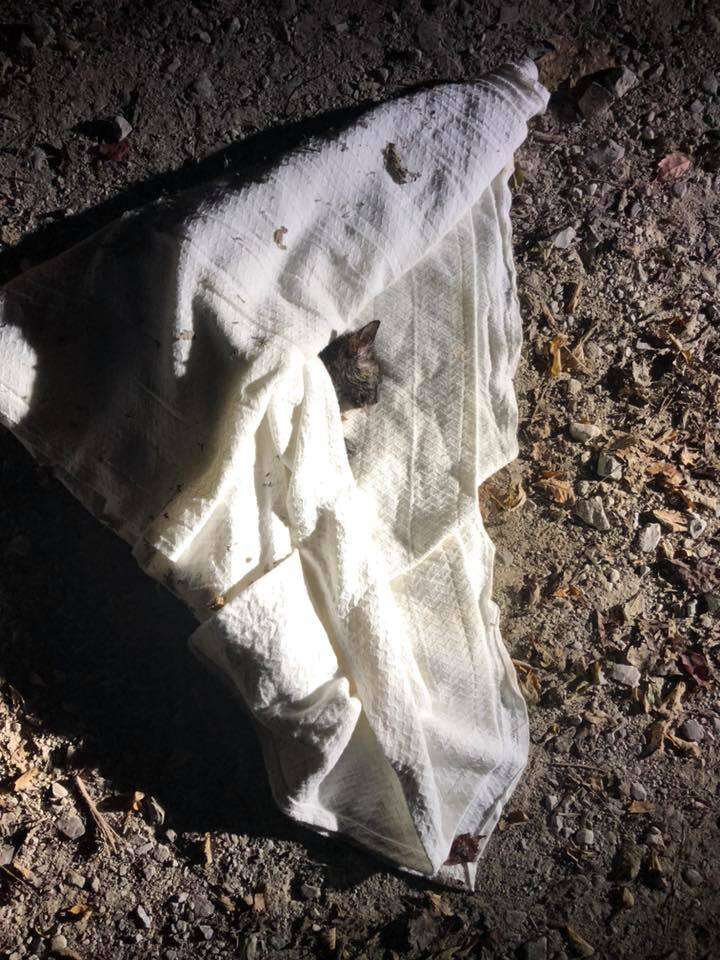 It was then that the real lifesaving work began.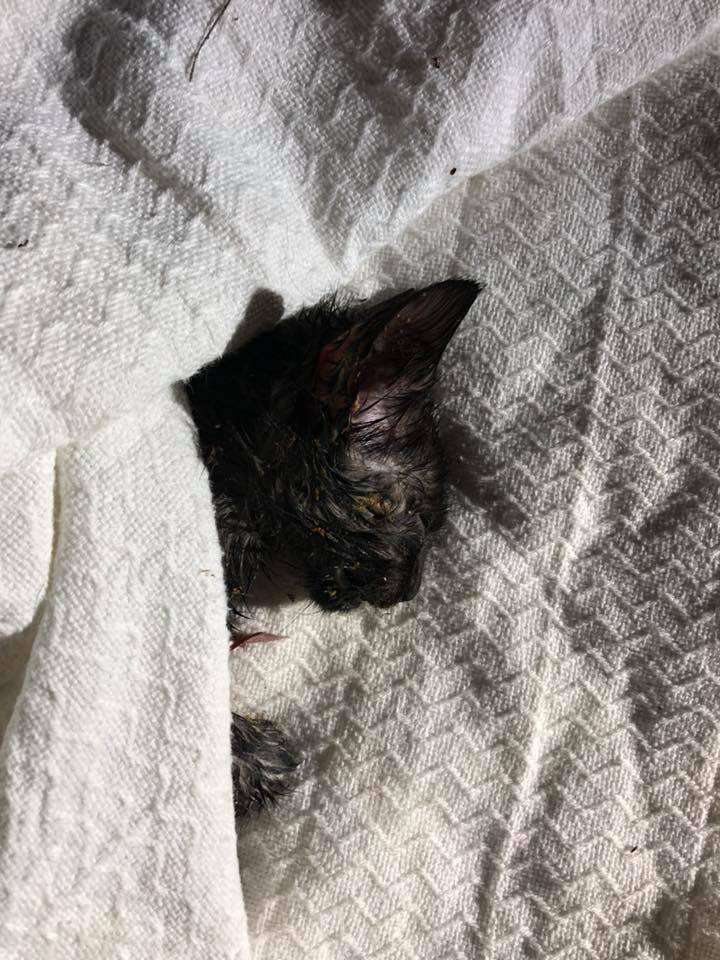 Dillon rushed the ailing kitten to Arlington Heights Veterinary Hospital, where veterinarians discovered the full extent of the trauma she'd suffered. Though her condition was grave, the kitten's rescuers refused to give up on her.
"An exam revealed head trauma, flea anemia, and a broken leg and her future was uncertain," the hospital wrote online. "The amazing clinic staff poured their time, energy, and love into saving her life."
It wasn't known at first if the kitten would survive, but thankfully she did pull through.
The little cat, who's now named Lennie, proved to be a fighter.
It's only been a week since she was returned from the edge of death, but Lennie's condition has already improved remarkably — much to the delight of those who worked so hard to save her.
"Not only did Lennie survive, but she is doing great," the sheriff's department wrote.
It will take more time before little Lennie has recovered fully, but that's a process she won't have to face alone. Until the time is right for her to be adopted into a forever home, the kitten is being fostered by one of Dillon's deputy colleagues — yet another act of kindness for a cat who, up until recently, only knew the opposite.
"Great job to all involved," the sheriff's department wrote. "Everyone's proud of you all."