Smart Dog Uses His Tongue To Break Out Of Kennel
"I thought it was hilarious" 😂
Meet Ty the pup and his best little dog buddy named Dilly.
Here they are enjoying a nap together — but don't let this scene of quiet repose fool you. These two friends are adorably uncontainable.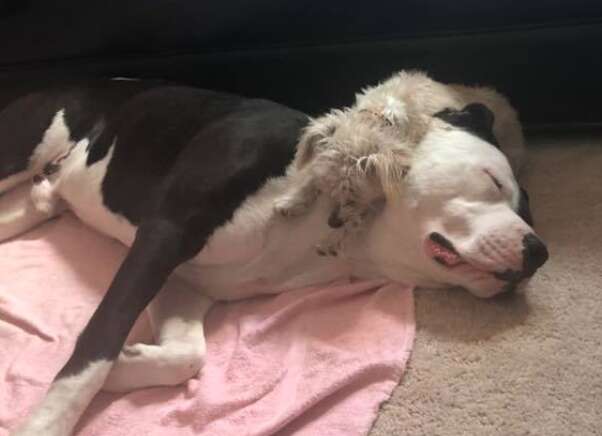 Ty and Dilly belong to veterinarian Patrick Kalanzi of Rock Creek Veterinary Hospital in Colorado. From time to time, Kalanzi likes to invite the dogs to join him at work, placing them in a kennel if they ever need to be momentarily corralled.
But, as you'll see, the sense that Ty and Dilly are actually contained is all an illusion. Turns out, Ty is a pro at picking locks.
Here's video of him in action:
And just like that, Ty and Dilly are free.
"He mastered the kennel door very fast. After all, he is a licky pit bull," Kalanzi told The Dodo. "He's a very smart escape artist."
While Ty's method of breaking himself and Dilly out may have been a mystery at first, learning the truth made it impossible to be mad:
"I thought it was hilarious," Kalanzi said.