Chubby Cat Stepping On A Scale Is All Of Us After The Holidays
New year, new goals 😂
The presents have all been opened, and the champagne glasses have all been washed — yet for many, the festive (and food-filled) holiday season still lingers on.
Namely, around the waistline.
This very plump cat named Zack knows all about that.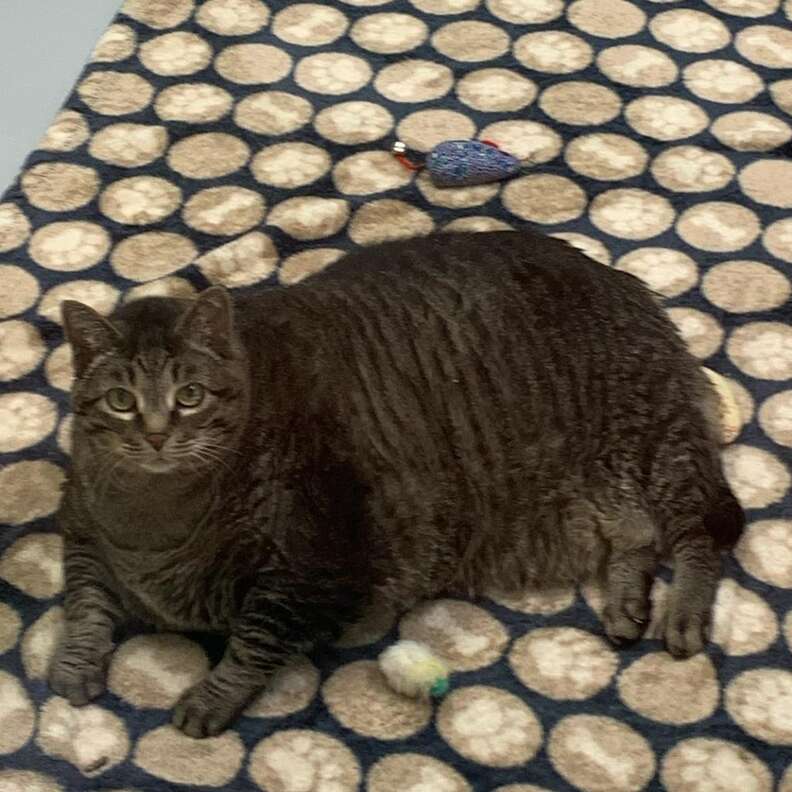 Zack is an adoptable kitty at the Michigan Humane Society, where he's been described by staff as "an absolute unit." And it's easy to see why.
During his most recent weigh-in, Zack tipped the scales at over 30 pounds!
His reaction to that wake-up call is certainly relatable: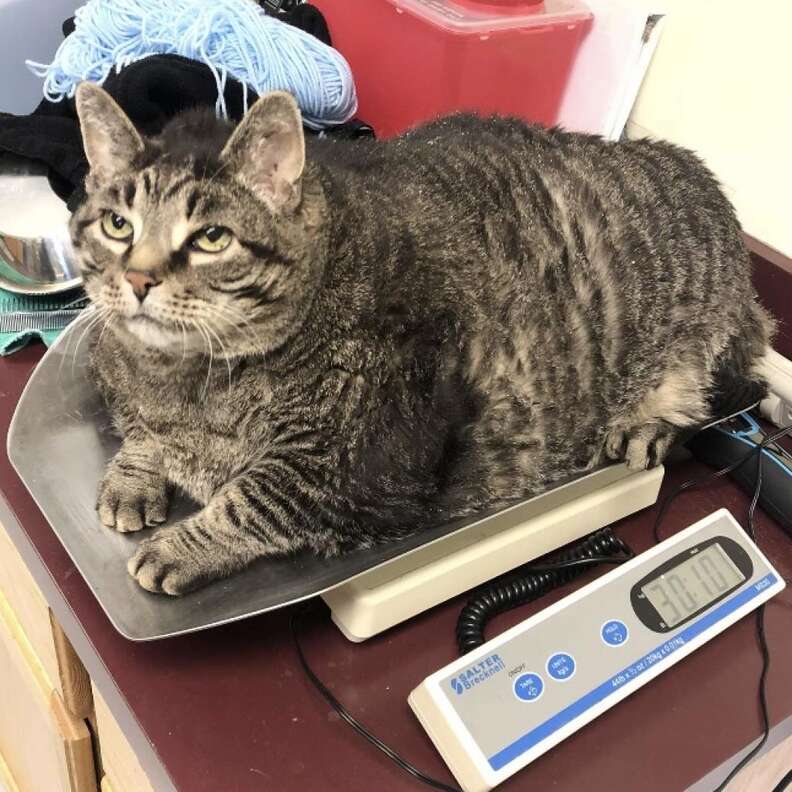 Though 12-year-old Zack has no doubt been packing on the pounds well before the holidays, his friends at the shelter are hopeful that 2020 will be the year he trims into a svelter new figure.
But Zack does need support with that.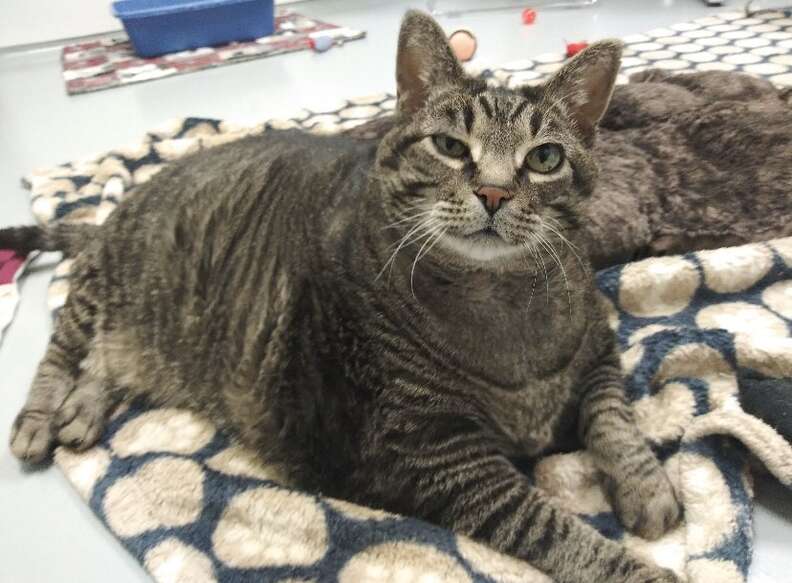 "He's available to adopt at our Howell shelter but needs a parent who will help him slim down," the Humane Society wrote.
So, with any luck, Zack will soon find a forever home where he can get started on shedding that extra weight — a fitting resolution to start the new year off right.