Sweet Dog Has Been Waiting 3 Years In Shelter For A Family
"He's not accepting that fate. He wants to go home" ❤️️
All Chubbs wants is a family.

For more than three years, the hound mix has lived in an animal shelter, waiting for an adopter to choose him.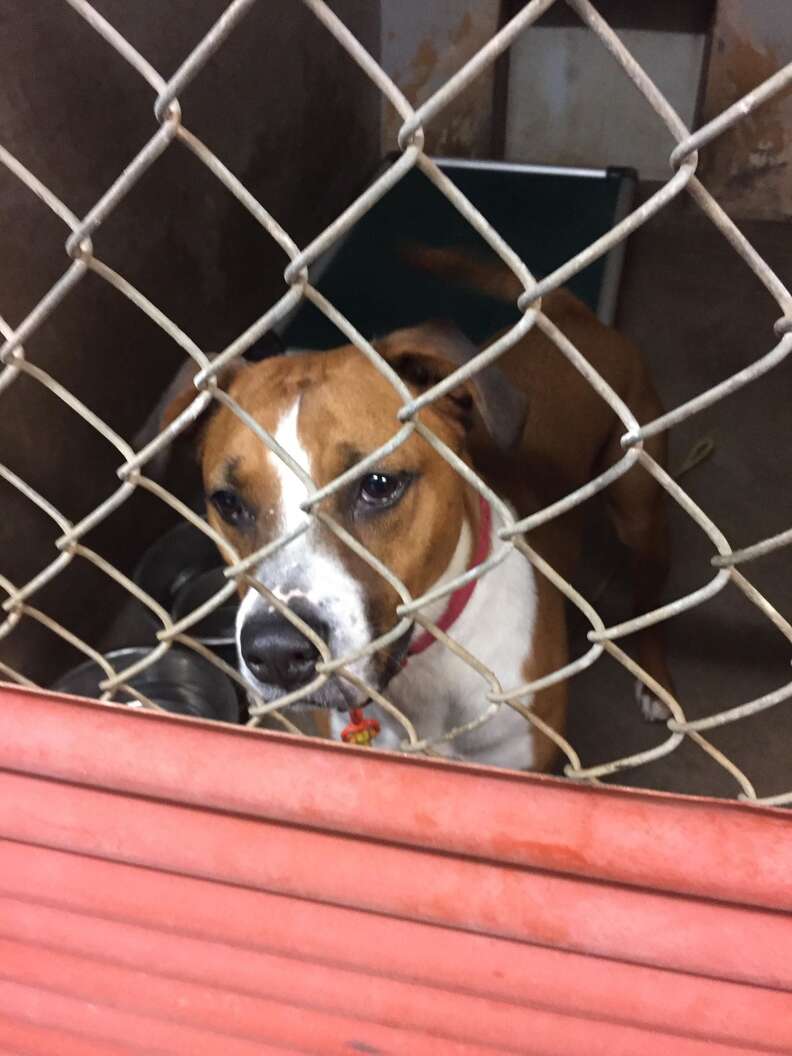 In March 2016, when Chubbs was just 1 year old, he ended up at Austin Pets Alive! (APA) in Texas.
"Chubbs has been at APA longer than any other dog," Rona Distenfeld, one of Chubbs' trainers, told The Dodo.
Chubbs is now 4 years old and has spent most of his young adult life in a kennel.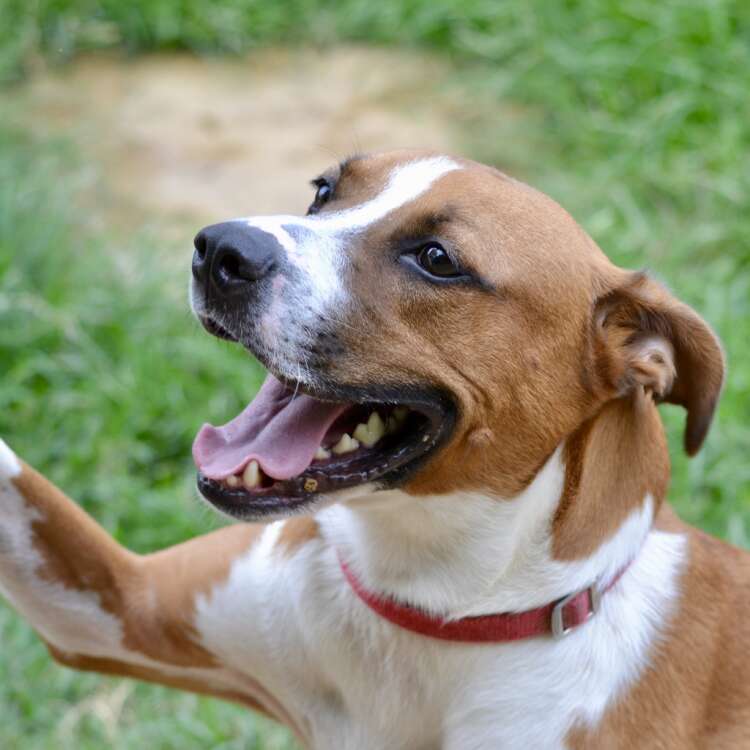 Chubbs has seen hundreds of other dogs leave with happy adopters. He probably looks out and wonders when it will be his turn to finally find someone who will love him.
When the lights go out in the shelter at night, he doesn't have a family to curl up with. He's all alone.

One might think Chubbs has become depressed, even shut down, given the circumstances. But those who know him well say that's just not the case. "He's not accepting that fate. He wants to go home," Distenfeld said.
Between the spark in his eye and his playful spirit, Chubbs is full of life. His resilience shows he hasn't given up hope that one day he will find his perfect family.
"I dream about this every night," Vicki Evans, a canine coach at APA, told The Dodo. "It keeps me up. I cry about it."
The team at APA makes sure Chubbs doesn't spend all day in his kennel. In fact, he's been quite busy becoming a superstar in his training programs.
"He's a smart dog," Carrie Defeo, APA's dog behavior program comanager, told The Dodo. "He likes to work his brain. He likes food. He likes to strut and show his skills off."
And Chubbs definitely has skills. He has mastered basic commands, walks well on a leash, sits calmly when people or other dogs approach, and will go to a specific place in a home when you ask him. He is even doing agility training.
"Honestly, 'Why he's still here?' is a big question," Defeo said. "We're not really sure why. He does need a little bit of a specific home. He's one of the dogs that seems to fall through the cracks."
Chubbs prefers hanging out with adults and is looking for a mellow home without a lot of people coming and going. He would do best in a home without other animals.
"He just wants to be with his people, and be with the people he loves," Defeo said.
Chubbs' trainers think he would love a home with a backyard, but he's learned so much during his training he might do well in an apartment.
Anyone interested in Chubbs should come down to APA and meet him. He does best with people he's gotten to know and has built a relationship with over time.
"Once you're his friend, you're his best friend," Defeo said. "He loves hanging out and learning new things. It's a mutual affection to work with him and you build a bond that way."
APA requests that adopters live within about 40 miles of their Austin shelter because his trainers want to meet with his new family.
"We want to show adopters everything he's learned," Defeo said. "We want to continue to work with the adopter to let him learn to live outside the shelter successfully."
Until Chubbs catches someone's eye, he will remain in the shelter, dreaming that one day he will get to go home too.
"You wonder, 'Where is this person going to come from that's going to be his person, his family? How do we find those people?' They have to be out there," Evans said.