Woman Surprises Dog With His Very Own Mini Christmas Tree
"He loves his room!"
College student Betsy Redfern has had the same best friend since she was in the third grade: her beloved little Chihuahua named Cupid. For the last 12 years, the two have been inseparable.
So, when she moved away from home to go to school, Redfern naturally decided to bring Cupid along, too — and soon set about making his experience as cozy as could be.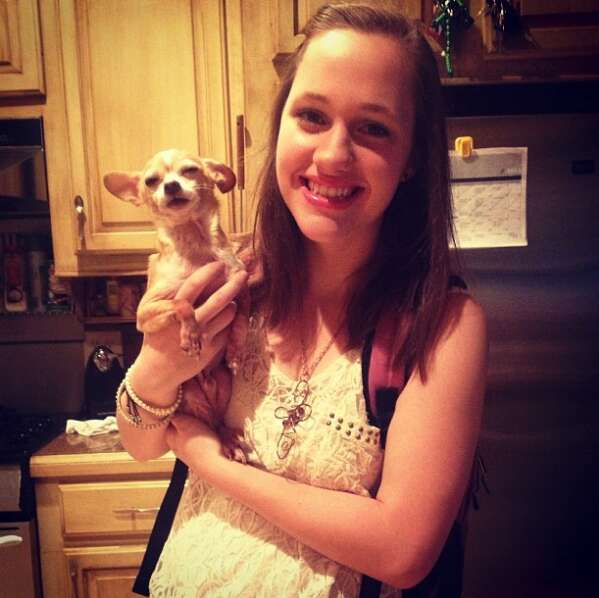 When Redfern moved into her apartment, she realized there was an extra closet attached to her bedroom. Rather than use it as a boring old storage space, Redfern chose instead to make it a little abode just for Cupid to sleep and hang out in. There's a rack for all his dog clothes, too.
"He loves his room!" Redfern told The Dodo. "The bed was designed by my mom and she sewed everything herself."
The room is pretty darn adorable as it is — but Redfern recently made it even more so. She decided to surprise Cupid with his own tiny Christmas tree.
"I was just decorating my apartment for Christmas, so I figured a tree would be a nice addition," Redfern said. "I like to spoil him, and he 'needed' it."
Being at college, it can sometimes be difficult to recreate the festiveness and warmth of the season that students are used to having back at home. But Redfern has found a way — starting a new holiday tradition with her dear pup.
And we're sure Cupid's Christmas this year will be that much merrier because of it.