Post Office Employee Finds A Very Unusual Package
"The sweetest little thing ... I picked him up, and he just put his head on my shoulder and cried."
When Patricia Polites opened the post office in Tobyhanna, Pennsylvania, on Monday morning, she was met with an unexpected delivery.
An hour and a half into her shift, a customer banged on the door to say there was a small animal in the lobby. Polites rushed out to find a tiny black Chihuahua huddled in the corner of the room, shivering. The little black dog was all alone — no tags, leash or food.
"He was so scared, but the sweetest little thing," Polites told The Dodo. "I went to reach for him and he didn't jump or anything. So I picked him up, and he just put his head on my shoulder and cried. It was the saddest thing."
Polites returned to the back office, and placed the dog in a laundry basket with food and water. Then she went about searching for the frail dog's owner.
"He looks like a fruit bat. He's got these big bug eyes," Polites said. "He was all bones."
After Polites posted about the lost Chihuahua online, news spread quickly. While Polites waited for rescuers from Hound Hunters of NEPA, which helps connect missing animals with their owners, to arrive, the dog generated quite a bit of local interest.
"We've had people coming in all morning, asking if they could have the dog, because they saw him online," Polites added. "We had people that morning, while we were waiting for Hound Hunters to come, walking in and asking, 'Can we take the dog?' and I was like, 'No, you can't.'"
A few hours after the Chihuahua was found, Christine Cahill of Hound Hunters arrived on the scene. She took him home during his stray hold, to give him a warm, safe place to stay — and her daughter gave the frightened little dog a powerful new name: Batman.
"The first day he was scared and didn't show much emotion at all," Cahill told The Dodo, "but, by the next morning, he was happy-go-lucky, wagging [his] tail, following us around and just wanting to be picked up and loved."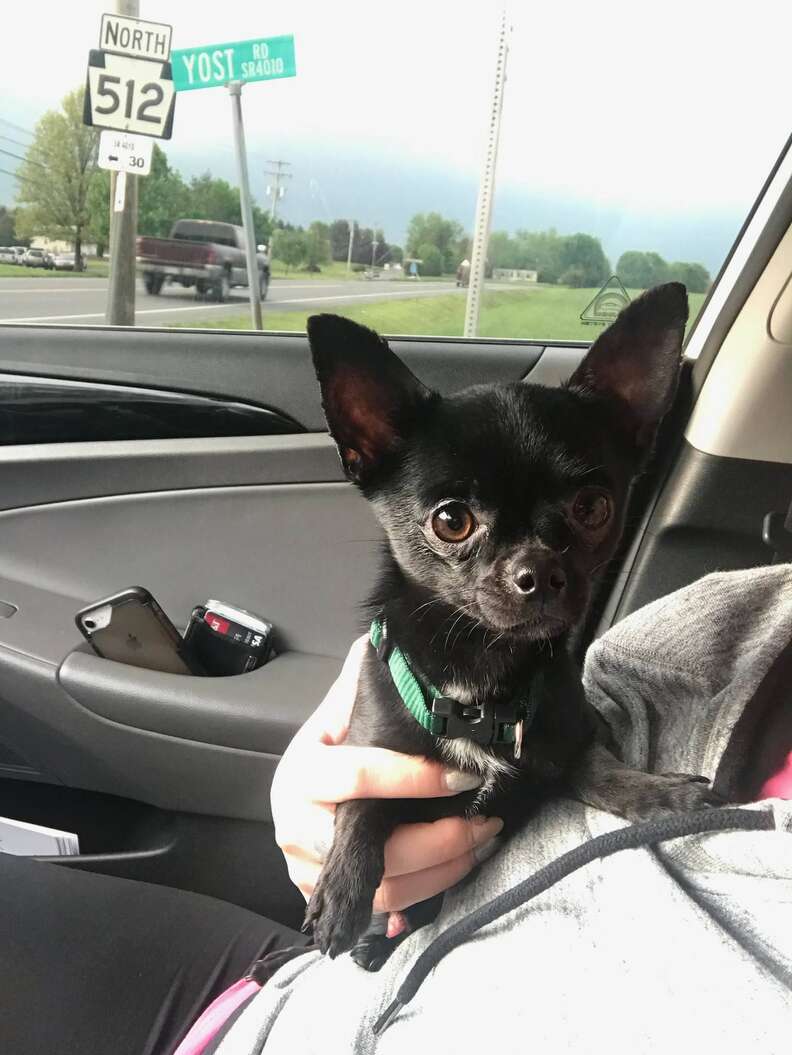 A trip to the vet confirmed that the 2-year-old, 3-pound Chihuahua was suffering from alopecia, which had caused him to lose most of the fur on his ears. He had very dry skin and some trouble walking due to a condition known as luxating patella, common in small dog breeds.
"[He] is so lucky someone tried to do right by him, (albeit the wrong way) and didn't just dump him in the middle of nowhere like so many other dogs," Cahill said.
Over the course of the week, Cahill received over 600 calls, texts, Facebook messages and emails inquiring about when Batman would be available for adoption — but the little dog had already found a home.
"My daughter had a Chihuahua that passed away a few years ago," Cahill said. "When I saw Batman, I knew she would be the perfect one to foster him. It took her one second to say she was adopting him if no owner claimed him."
When Batman's five-day stray hold was up and no owner came forward, he officially joined Cahill's family and is gladly soaking up all the attention. "He loves to be held and snuggles right up as soon as you pick him up," Cahill added. "He sleeps right on my daughter's neck/shoulder every night."
While Batman easily found his place after being abandoned, so many Pennsylvania dogs are still searching for homes.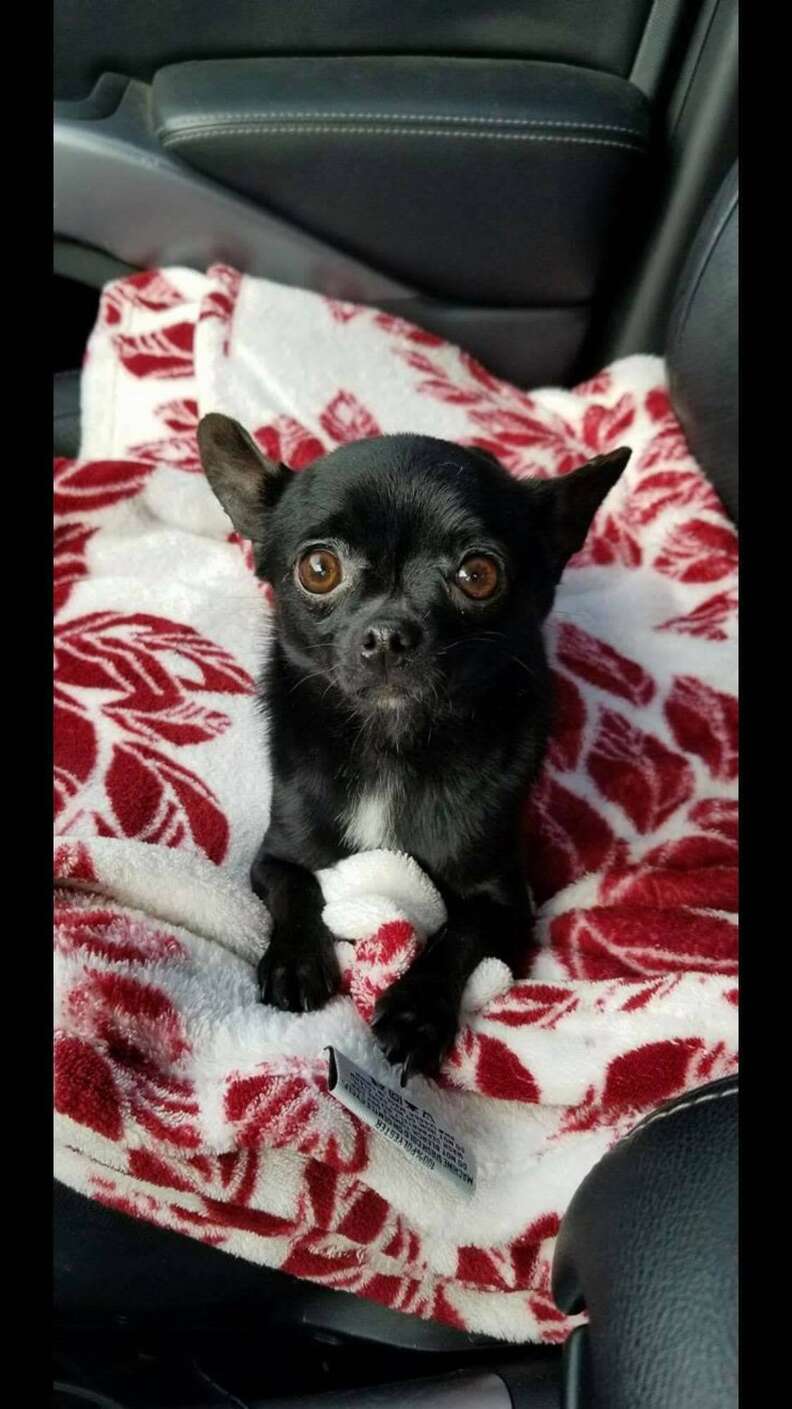 "I was shocked at how many calls, texts, PMs and emails I got to adopt him," Cahill said. "I just wish all those people would go to shelters and adopt! It's really sad that one tiny dog has so much interest while so, so many sit in shelters."
Thinking about adopting? Then meet Dodo Adoptbot, an interactive guide for new pet parents. Get started
on Facebook Messenger
or text HOME to 38349.