Short Video Shows Why The Best Thing You Can Do For The Holidays Is Adopt A Dog
You can't watch it and not want them all.
The holidays can be a time of intense joy — and also a lot of frenzy, travel and distraction.
But it just takes a few seconds of video to remind us that some things don't change during the holidays — for the roughly 3.3 million dogs and 3.2 million cats who enter shelters all over the U.S. each year, their lives are the same, day in and day out. 
So when a very busy shelter, Chicago Animal Care and Control (CACC), posted a clip of the dogs waiting right this moment for a home, it became impossible to overlook.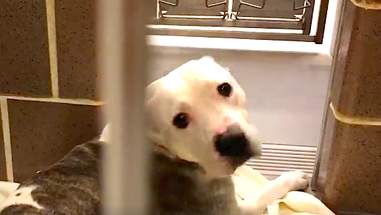 CACC
"There are 270 dogs waiting for their second chances at CACC today," CACC wrote on Monday.
The clip shows just one of seven areas at the shelter. Dogs of all kinds can be seen in enclosure after enclosure as the shelter worker walks down an aisle.
"Some dogs beg for your attention; others wait quietly in the corner," CACC wrote. "Each is an individual waiting to shower someone with unconditional love."
CACC
"Please visit your city shelter this week and bring home a new friend in time for Thanksgiving," CACC wrote. 
We hope a lot of people take this very wise advice.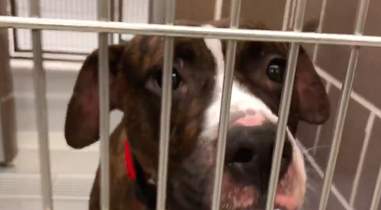 CACC
If you adopt a dog or cat in time for the holidays, tell us your story at tips@thedodo.com. Even if you can't adopt a pet, you can help by donating to
Friends of CACC
or your local shelter.