Blind Senior Dog Wouldn't Stop Shaking In The Shelter
She's 16 now — and had no idea life could be so good 💕
Cherry Blossom was completely blind, but she could hear the constant barking of dogs and feel the chilly concrete beneath her paws — and that was enough to terrify her.
Four years ago, Piper Thomas, founder of Hand in Paw, a California rescue group, went into a busy Los Angeles shelter to rescue dogs on the euthanasia list. When she saw Cherry Blossom — a blind, 12-year-old Shih Tzu trembling in her kennel — she knew she had to get her out.
"It's heartbreaking to see a dog just shaking in the corner, and not knowing where they are," Thomas told The Dodo. "The shelter is very loud, and especially for a blind dog, it's a lot of sensory overload for them. And it's cold — not a welcoming environment for them."
As Thomas did the paperwork to get Cherry out, she learned the dog's sad story.
"She was found as a stray," Thomas said. "She was out on the streets, eating trash. She was most definitely dumped, and we think it was probably because she couldn't produce puppies anymore for somebody."
Once Cherry was out of the shelter, she started to relax.
"She was instantly a lot happier," Thomas said. "She seemed to just take a deep breath."
Cherry's previous life had left her body covered in tumors and cysts, and she had ear infections and dental disease.
"She was just a mess all around, and she was in pain from her mouth, and she was just very confused," Thomas said.
Thomas hurried the little dog to the vet for treatment, and even took her to an eye specialist. To Thomas' amazement, the specialist was able to remove the cataracts that had caused Cherry's blindness and replace her eye lenses. After that, Cherry could see again.
"She became a completely different dog," Thomas said.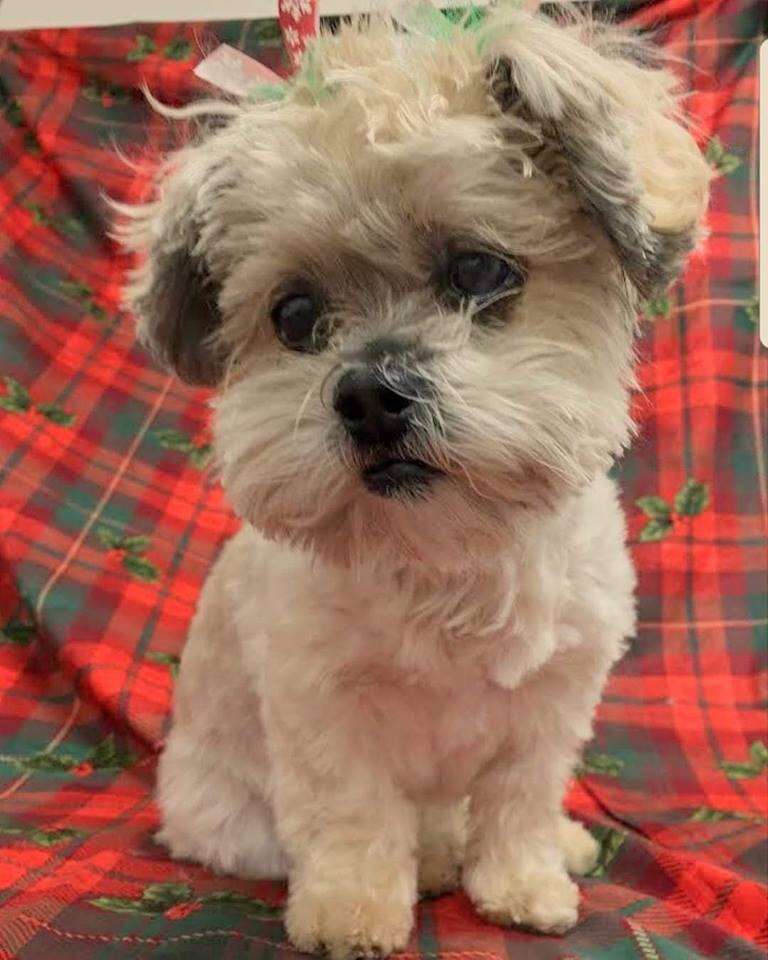 When it was time for Cherry to go up for adoption, Thomas worried she might have trouble finding her a home — but she actually found an adopter very quickly.
"Luckily for Cherry, she happened to be seen by the mother of an old schoolmate of mine, Mary Dooley," Thomas said. "She ended up adopting Cherry shortly after her eye surgery ... and I couldn't imagine a better mother for Cherry."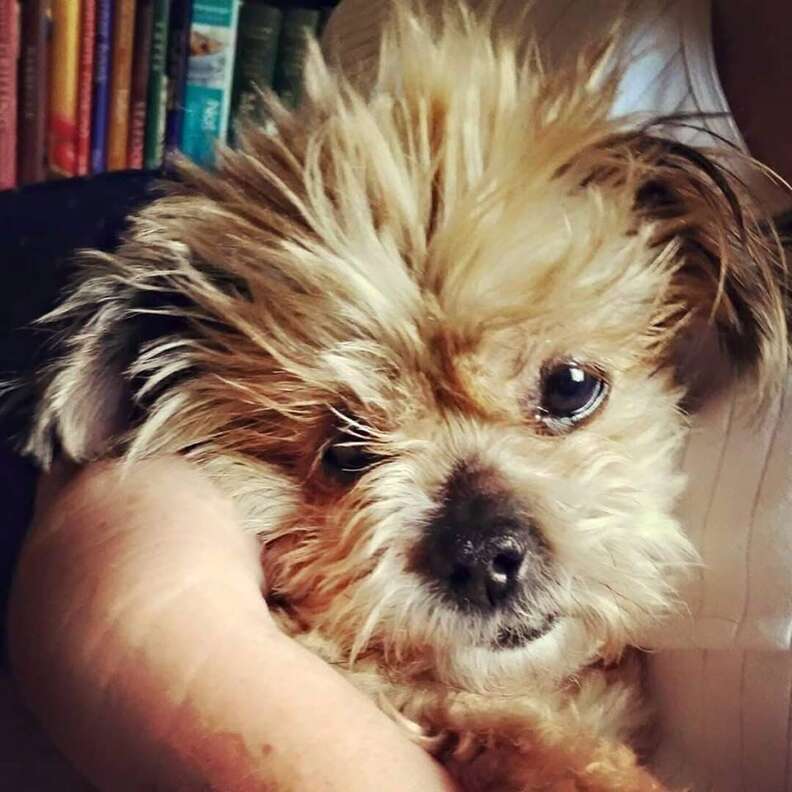 Now Cherry and Dooley are an inseparable pair.
"Cherry is doted on 24 hours a day," Thomas said. "She is always with her mom everywhere she goes. She's never left alone. She's always on her lap, she sleeps in bed with her, she gets home-cooked meals or whatever she needs."
Cherry has to frequently visit the vet to receive ongoing care for her eyes, and to deal with a few other health issues — but her mom makes sure she gets the best possible care.
"Everywhere Cherry goes, she's a little star," Thomas said. "When she goes to the vet, everyone fawns over her. Mary has all these cute little outfits for her, she gets her groomed, she gets cute little bows in her hair. So she loves to dress Cherry up in little outfits and Cherry loves it, and she tucks her into bed and Cherry just enjoys all the love that she gets, because she definitely didn't get it in the first 12 years."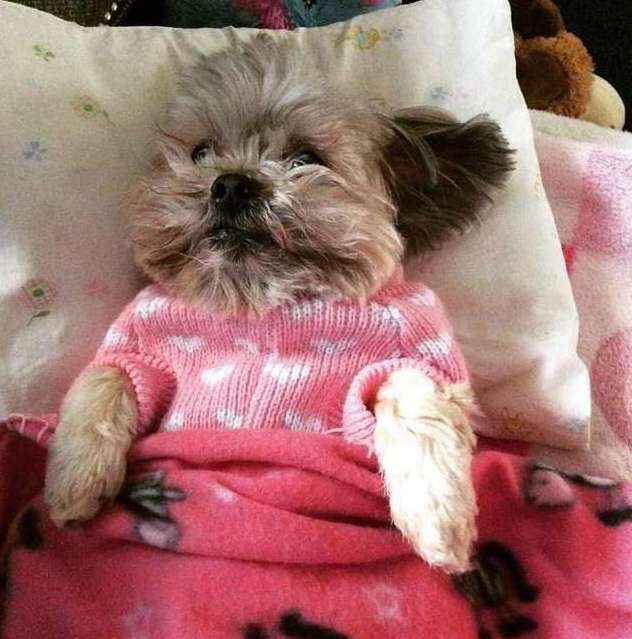 Thomas couldn't have wished for a happier ending for Cherry, who is now 16 years old, and has lived a full, wonderful life for the past four years.
"To see her go from being terribly neglected and then dumped to the most loving home possible — it's incredible to be a part of that," Thomas said.