Undercover Investigator Discovers Saddest Things At NYC Pet Store
The sick puppies are kept in an "isolation" room, hidden from view.
At a boutique pet store in New York City, puppies are sold for thousands of dollars — but a two-month undercover investigation alleges that these animals are suffering behind the scenes.
"The store was filled with sick puppies, puppies delivered en masse from known puppy mill states and store employees who misled buyers about puppies' health," Samantha Miller, a spokesperson for the Humane Society of the United States (HSUS), the organization that conducted the investigation, told The Dodo in a release.
An HSUS employee was hired by the store, the Chelsea Kennel Club in Manhattan, in April and spent two months recording what she saw there through a hidden camera and a written journal, which documented neglect and behavior bordering on abuse toward the puppies.
"From puppies with open surgical wounds on their bellies to a dog who could barely breathe because she was suffering from pneumonia, our investigator witnessed shocking disregard for the care these puppies need," John Goodwin, senior director for HSUS's Stop Puppy Mills campaign, said in a release.
By being an employee of the shop, the investigator gained access to the "isolation" room, which was filled with puppies with breathing problems, bloody diarrhea, painful infections and high fevers, among other afflictions. One Pomeranian had a case of conjunctivitis so bad that her eyes were swollen shut. Other purebred puppies suffered from severe pneumonia and bronchitis.
The investigator found that the store tried treating the puppies with medicine made for human consumption, like Robitussin and aspirin.
But these details were hidden from potential buyers, the investigator said. "Pet store staff removed paperwork detailing abnormal veterinary findings from several puppies' folders before the animals were sold to unsuspecting buyers," HSUS said in the release. "Sales staff told the investigator that the store owner had instructed them to do this in contravention of New York state's pet lemon law, which requires pet sellers to disclose puppies' physical abnormalities or illnesses at the time of the sale."
"The retail pet industry has a system-wide problem that begins with cruel puppy mills, continues with the way they ship baby animals across the country in cramped quarters, and ends with consumers often being sold sick animals at an inflated price," Goodwin said.
HSUS has reported the possibly illegal conduct to the authorities, who are looking into the claims.
The store's owner claims that the investigation's findings were misleading. "It's easy to make anyone look bad if that is the intention, especially with puppies," the owner said in a statement. "I have been working for 30 years to build reputation of special pet shop with trained employee to give the best health care for the puppies. Just because in a few months we had some puppies that doesn't feel well doesn't mean we don't treat the puppies well."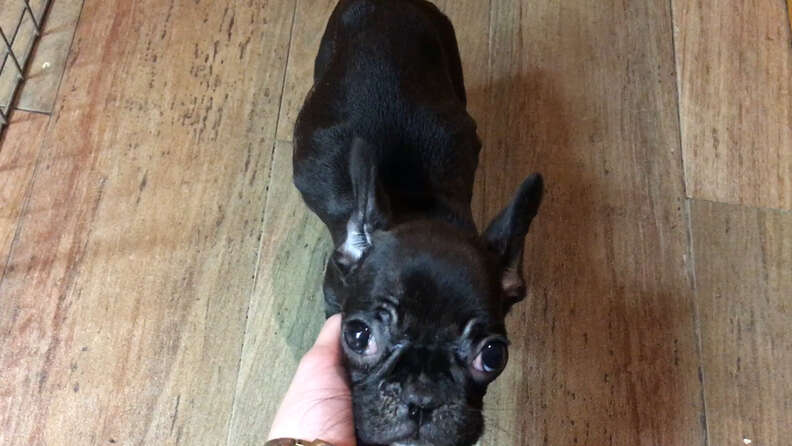 If you have bought a puppy from a pet shop who turned out to be sick, you can
report it to HSUS
. You can also share this article to remind dog lovers everywhere why it's important to adopt, not shop.